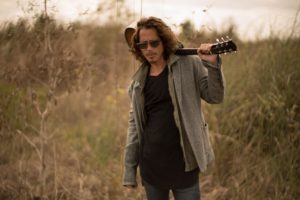 Soundgarden wasn't just any ordinary rock band, aside from being part of the revolutionary grunge era of the 90's they were also hugely inspirational in both creative musical aspects as well as lyrically and vocally. Chris Cornell had a voice that was truly mesmerizing and even during his later years, it was still immaculate. I was fortunate enough to catch the very intimate acoustic solo show in Perth in December 2015 and even then so many years into his career, he still had that voice. Untouchable, unique and only fitting for such great music.
I discovered Soundgarden way back in 1991 when I was 12 years old, a year that was filled with some of the biggest and most important albums to date. Nirvana had exploded with "Nevermind" and heralded what would become the grunge era that pretty much instantly killed the 80's glam rock scene, much to the dismay of the fans who were immersed in that scene but applauded by those who felt bothered by the gimmick and saturation of the 80's excess of sex, drugs and rock n' roll.  Guns N' Roses put out their epic double disc "Use Your Illusion" release while on the heavier side, Metallica revolutionized mainstream metal by releasing their opus known as the Black album. But sitting behind the scenes was an up and coming band called Soundgarden who were slowly building a name for themselves, notably with the Grammy nominated album "Badmotorfinger".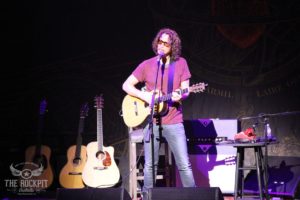 While later albums would bring the band bigger success, it was this that really introduced the band to many new fans who were jumping on to the grunge band wagon. Many of the now classic songs are on this release, "Rusty Cage", "Outshined" and the brilliant "Jesus Christ Pose" all eventually became staples and fan favorites but the one thing that really stood out with this band was Chris Cornell. Back then he had the long hair but the way he sang, the tone of his voice, the almost heartache felt as he belted out those tunes in only the way he could was nothing short of brilliant. And so I became a fan from then on, and then Superunknown came out and the rest is history as they say.
But when I think back to tracks like "Fell On Black Days", "Black Hole Sun", "Spoonman", "The Day I Tried To Live", "Pretty Noose" and "Blow Up The Outside World", I realize that Soundgarden were one of the rare few, if only band that I ever listened to where Cornell's voice and his lyrics were the most important aspects of the music and that is a super rare thing considering that I am completely riff and drum oriented when it comes to listening to music. I never understood why people could never get into certain types of music because they either couldn't understand the lyrics or didn't like the voice, as if the music itself  had absolutely no relevance to the track. But with Cornell, I somewhat understand it now but only ever with Soundgarden. That to me is what made them so damn special and what truly makes Chris Cornell such a unique and fascinating artist, when you have the ability to do something like that then you have definitely got a gift.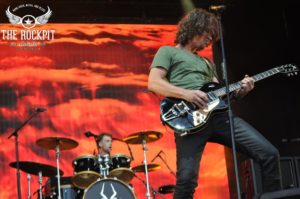 I was also fortunate enough to catch Soundgarden one last time, coincidentally at the very last Soundwave Festival in 2015, almost a year prior to Cornell's acoustic solo tour. Not only that but I had the privilege of taking on the photographers role for The Rockpit's coverage of the festival which meant I got a pretty good close view of the mighty Soundgarden on stage with Cornell fronting the whole thing. It was amazing of course and I always think back how mind blowing it is to have listened to these guys during my teenage years and then fast forwarding 20 years later and snapping shots of them at one of their own shows. Given the tragedy that inspired this article today, I could not be more grateful for that opportunity and it will be one that I will never forget.
I never really got into some of Cornell's later music like Audioslave and his solo work after Soundgarden broke up in the late 90's and admittedly even when Soundgarden reformed a few years ago, I never jumped back into their world again. Nothing would ever capture what I heard during those epic Soundgarden years in the height of the grunge era but I always respected the man as a tremendous artist with the perfect voice. Sadly we will never hear him again but his music will forever live on. R.I.P. Chris