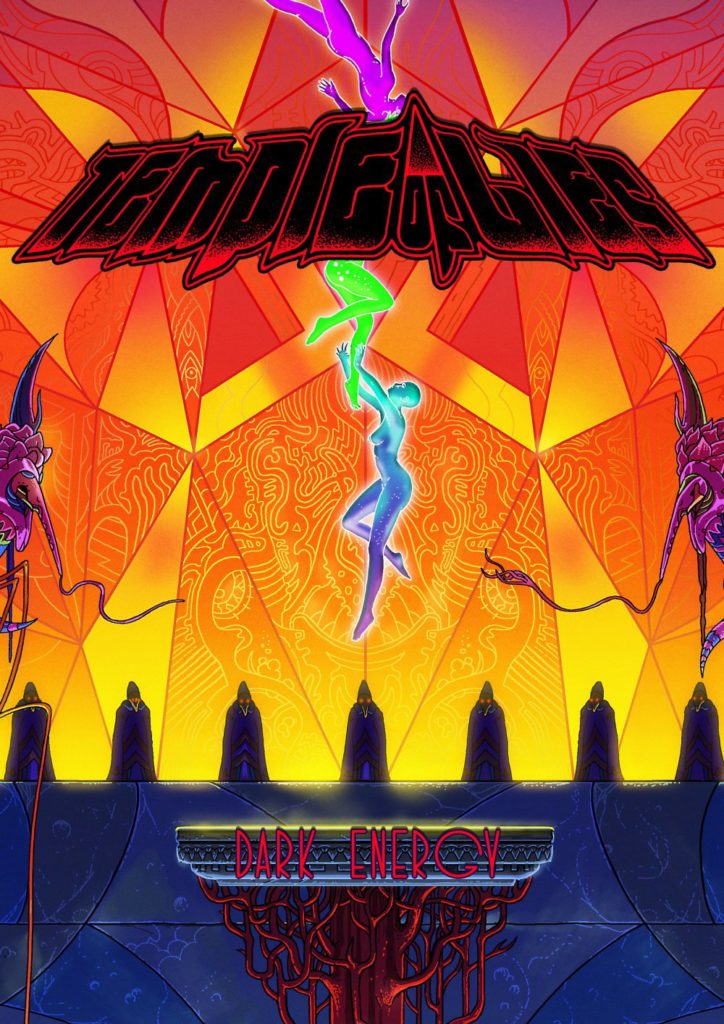 UK grungy rockers Temple Of Lies are back with another album "The Serial Killer Suite", a little over a year after their brilliant 2016 release "From Sand" which scored one of our top picks of the year. With this new album it follows on from where they left off, another slab of catchy riffs and hot rockin' tunes that blazes away from start to finish.
With the third album now in the bank, Temple Of Lies have developed a signature sound that is immediately apparent going from the last album to now. The catchy "Epic Doom" comes straight out and to the point, a riff that's memorable and a beat that drives things consistently on point and that pretty much sets the tone for everything that follows after.
Much like "From Sand", the basis of Temple Of Lies' sound style is rooted in the power of a riff that hooks you immediately. Many of the songs do contain a contrastingly moody intro that leads into the guts of the songs like in the Sabbath inspired "Teeth" but getting past that it's nothing but high energy rockers with occasional breathing spaces that lean towards stoner rock and atmospheric sounds. "Sleep" and "Nihilist Dreams" are prime examples of that where things mellow a little just to change the pace a little but where it really gets going are those high tempo grungy rockers that Temple Of Lies are known for.
"Broken Mind" has a sludgey taste, slightly swampy but catchy at the same time. "Modus Operandi" is chugg heaven, "Skin" has a tinge of a middle eastern sound and even showcases a rare if brief display of double kicks to give the song a more metal vibe while "I Cut You Bleed" is an alt rocker that cuts loose halfway into a blazing riff fest and a killer solo that somehow bleeds into the rhythms seamlessly.
Continuing on from there the album doesn't waver from it's consistency at all. "Dark Energy" is another chugger with a darker tone for extra effect, the gruff vocals by Si Shaw an added bonus to the already gritty sound. "Face Of Grey" has a bit of a punky feel to it's groove while "Symbiotic Parasite" pretty much captures the Temple Of Lies sound in a nutshell with that raw and grungy sound that is so apparent through out every song.
There's only so much you can ramble on about an album that delivers on every level, "The Serial Killer Suite" is yet again another winner from these UK rockers who don't seem to know what bad songs are. It's all here and if anyone has any real taste in true heavy rock then this is the album to sink their teeth into.
TRACKLIST
Epic Doom
Illusion Of Choice
Broken Mind
Modus Operandi
Skin
I Cut You Bleed
Sleep
Dark Energy
Teeth
Face Of Grey
Symbiotic Parasite
Nihilist Dreams