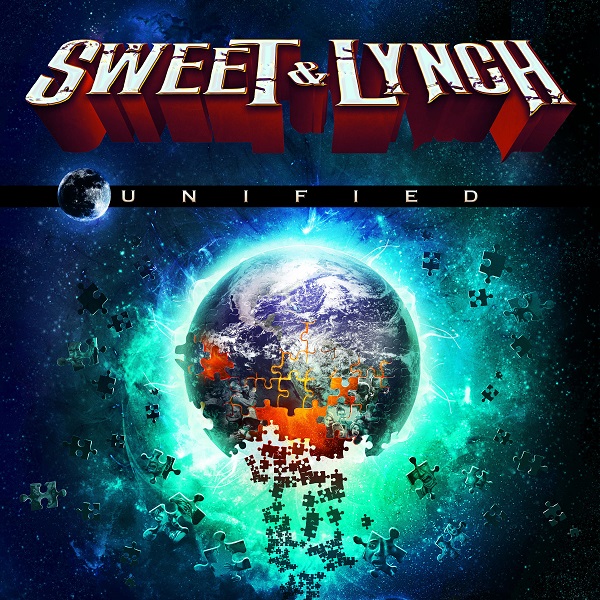 After a rather exciting first outing 'Only to Rise' in 2015,  Sweet & Lynch the band centered around the talents of guitarist/vocalist Michael Sweet of  heavy metal stalwarts Stryper and iconic guitarist George Lynch (Lynch Mob, KXM, ex-Dokken) along with bassist James Lomenzo (ex Megadeth, White Lion, Black Label Society) and drummer Brian Tichy (ex-The Dead Daisies, ex-Whitesnake) are back with what is arguably an even stronger album than their debut.
Sweet & Lynch takes its cue from a mix of heavy metal and melodic rock all pushed through a traditional hard rock filter to create something that is instantly recognisable and broad enough to appeal to fans of any genre. For me its all about the guitar which shines throughout ably backed by Lomenzo and Tichy's exacting rhythm section and shot through with sweet's distinctive vocal.

It all works best on tracks like foot to the floor opener 'Promised Land' or 'Walk' which is so far away from either Sweet or Lynch's main bands that it sits perfectly here sounding like a funky take on vintage Queen; the groove-laden 'Find Your Way' and the slow burn of 'Bridge of Broken Lies.' Even the ballad 'Tired and True' does the trick.
If you liked the first outing this for me is up there and maybe even more consistent but there's still no real killer track to blow the project into orbit. At the end of the day though, this is well worth checking out and let's hope we get to see these guys on the road at some point in 2018 as George alluded to in our recent interview.

TRACKLISTING: Promised Land | Walk | Afterlife | Make Your Mark | Tried & True | Unified | Find Your Way | Heart Of Fire | Bridge Of Broken Lies | Better Man | Live To Die
LINE-UP: Michael Sweet – lead vocals, guitars | George Lynch – lead guitars | James Lomenzo – bass guitar | Brian Tichy – drums
Sweet & Lynch links:
Official Website: http://www.sweetandlynch.com/
Facebook: https://www.facebook.com/SweetLynch/