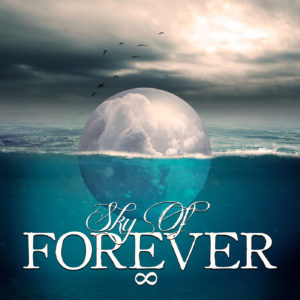 According to the press release "Sky Of Forever is a Helsinki-based melodic hard rock group featuring musicians from Stratovarius and Tracedawn. Their music is influenced by a mixture of 1980's hard rock and film music".
In truth you'd be hard pushed to find that connection to film music in opener 'Carry On' (which features Bruce Kulick on guitar), to our ears its sounds just like mid 80's AOR.
That thought holds for the rather dreary 'One of These Days' which is rather depressing and forlorn before the pick up of '  Wild Heart'  a faster tempo number with touches of Ah-Ha and a real retro 80's pop-rock vibe and some nice cinematic flourishes.
Somehow with this release though, no matter how much I like the songs I can't shake the overwhelming sense of sadness, I don't exactly know what it is – the key? the vocals? But there is a sense of melancholy that seems to pervade the album.
Don't get me wrong the acoustic intro and build of songs like 'Vagabond' are stunning and beautifully crafted, but like the more upbeat 'Summer Rain' it's hard to shake that dark cloud. Sky of Forever have produced a great Melodic Rock record here I just wish at times it sounded a little less sad.