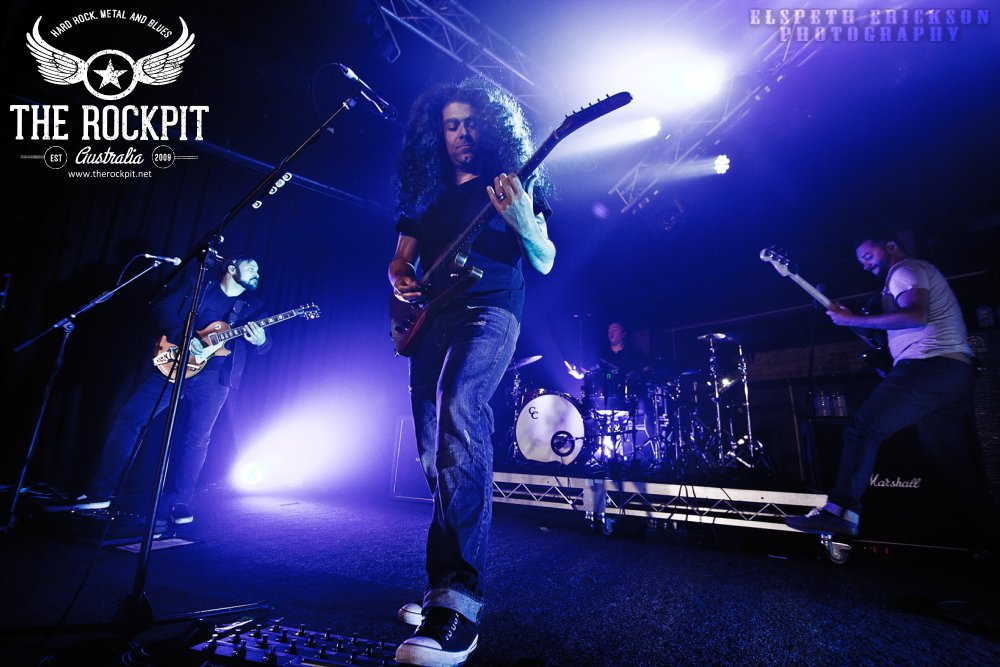 When I spoke to both Josh Eppard and Claudio Sanchez ahead of the tour, both sounded pretty excited to be coming back to Australia. That enthusiasm carried halfway across the world as the American rockers played their final show on the Australian tour in Perth on Friday night.
Perth legends Voyager opened the show to an already packed crowd on a surprisingly start-of-weekend show in Perth. The now seasoned veterans displayed their melodic prog prowess as the band whipped through a set of favorites that by now, if anyone goes to any big rock show in Perth, have probably seen these guys numerous times. That's certainly not a complaint though, Voyager deserve every recognition for their brand of music and they as always gave it their best as openers for the night.
Coheed And Cambria are not a band that should be taken lightly if this show is any indication at all. Having never seen the band before and only knowing their material through various listens of their studio albums, in particular the Afterman albums and their latest release "Before The Color Of The Sun", the word heavy doesn't necessarily spring to mind immediately despite the music having traces of it here and there. Their live show however, like the concepts of their songs, is out of this world. Claudio's guitar sound alone was immaculate and a definite driving force in the band though that's not to take anything away from the classy touches and riffs that Travis Stever adds to the overall sound. The dual guitars is what makes this band work well and together with Zach Cooper on bass and Josh Eppard kicking odd timers behind the kit, Coheed And Cambria simply rock out in progressive beauty.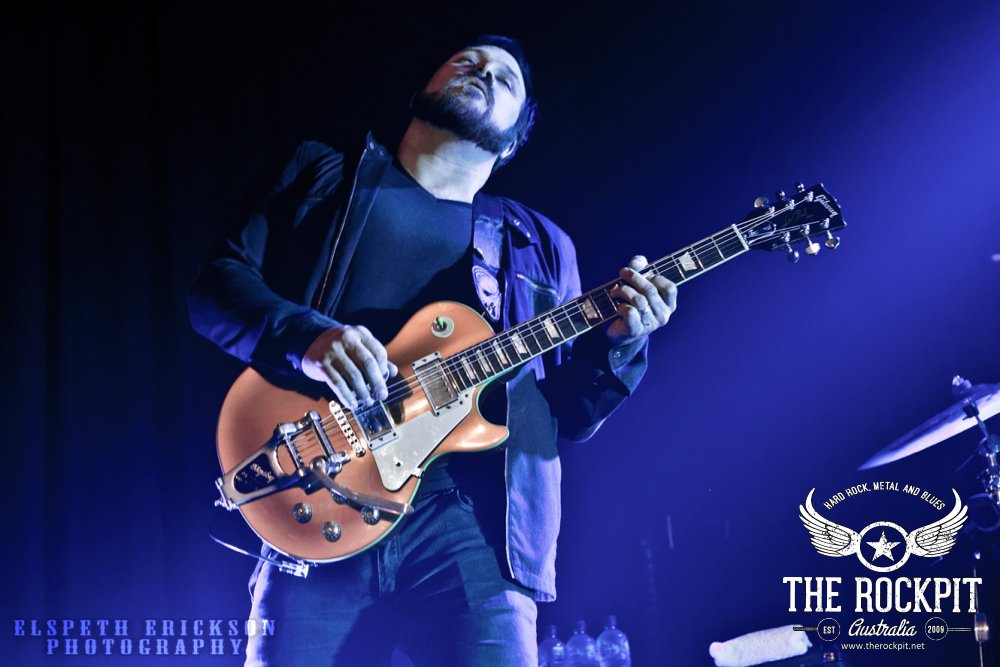 The band opened in a more low-key setting with the wild haired Claudio and Travis busting out a short acoustic intro before the other 2 joined them on stage and proceeded to explode on stage. Immediately I was completely wrong about this band being more on the melodic side than a harder rock sound, the band definitely have some teeth as they cut through a string of classic singalongs and guitar driven foot- stompers all done with a proggy style that ties it all well together. An oldie in "In Keeping Secrets of Silent Earth: 3" made an entrace really early on which brought the crowd to an roar while new opener "Island" followed not too long after. The band spread the set across their back catalogue fairly evenly, playing new tracks and old hits which blended together nicely. The non-conceptual songs from the new album didn't struggle to fit in at all and the fans sang along as if they were already old numbers.
Over an hour later and the band hit the encore stage, kicking out a mix of old and new including "You Got Spirit Kid" and the show ender "Welcome Home" which received such a huge response from the crowd. Claudio busted out his double neck guitar and the band hit the heaviest song out of the park to end the night, we can't wait until they come back to Australia again!
PHOTO GALLERY
Photos by Elspeth Erickson Photography