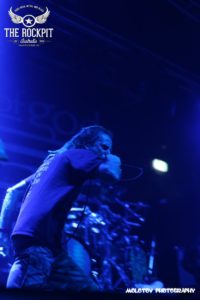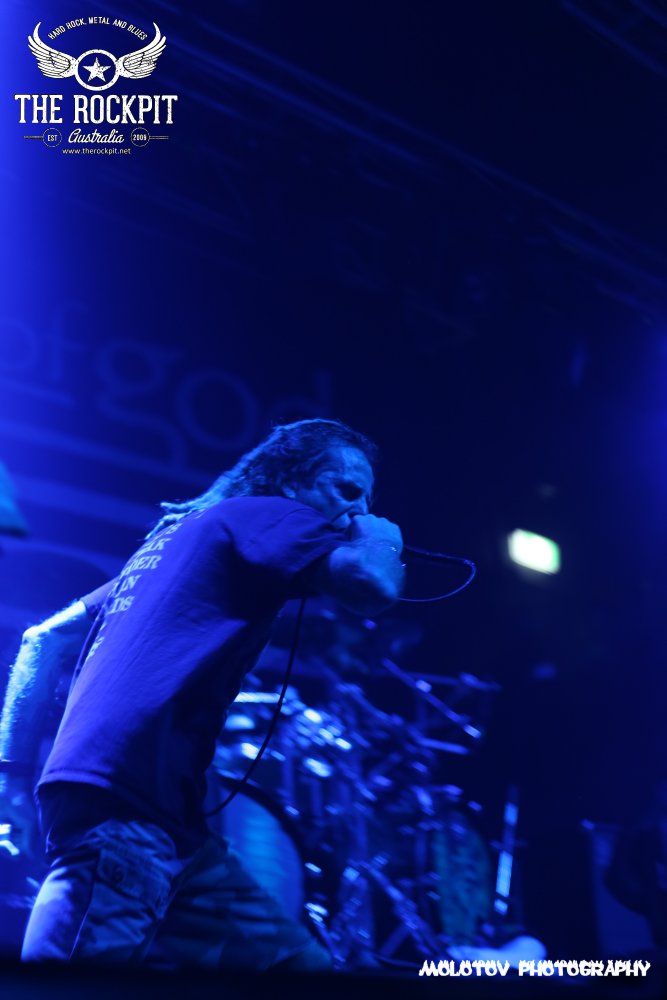 Lamb Of God have become regular vistors to Australia over the years, whether it's supporting acts like Metallica or making appearances at Soundwave Festival or in more recent years as headliners, one thing is certain and that is they always deliver a brilliant show. We last saw them at the final Soundwave Festival last year where they were on fire and this past week have returned to support Slipknot on their juggernaut arena tour. The band added 2 of their own shows in Adelaide and Fremantle to make up for the lack of west coast shows, we caught them on the last gig in Freo to a packed audience.
Starting the night off was local heavy hitters Sanzu and their groove laden style. A Gojira inspired sound brought the fairly packed crowd some early headbanging moments and it was clear by the end of their set that many enjoyed what they had to offer. Their latest release 'Heavy Over The Home' which we reviewed last year filled the set and showed the band were a serious contender to keep an eye on.
Folk metal heroes Claim The Throne followed and being a well established act on the Perth scene meant a well polished professional effort that mixed a blend of folk inspired thrash/blackened sound with a viking ala Amon Amarth undertone. Anyone who follows the metal scene here knew what to expect and with a new album on it's way, the band are sounding good going into the new year.
Lamb Of God rolled onto the stage after a short intro and went straight into the now classic "Walk With Me In Hell" off the "Sacrament" album. The general feeling is this album is their most well known or well liked album to hear live as the set was filled with a lot of tracks from this album including "Now You've Got Something To Die For" and the climactic "Descending" which is one of my personal favorites.
Many new songs from "VII: Sturm Und Drang" also padded out the set and despite the slight departure in style on some of the tracks, they surprisingly fitted in nicely amongst the older material. "512" was expected and played out great but "Anthropoid" was a nice surprise and one of the strongest tracks on the new album that translated really well live.
No encore despite the closing track "Redneck" leaving the fans wanting more and the surprise absence of "Black Label" from the set but the fact that Lamb Of God were mostly in Australia supporting Slipknot on their tour and didnt really have to make the costly trek to the west coast on their own meant this was a bonus to the fans who showed their support in return by almost selling out the show. Metal by the numbers may be inconsistent in Perth at times but tonight proved heavy metal was alive and strong for Lamb Of God fans.
PHOTO GALLERY
Photos by Tammie Molotov – Molotov Enterprises And Photography