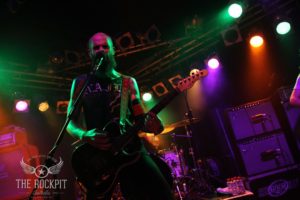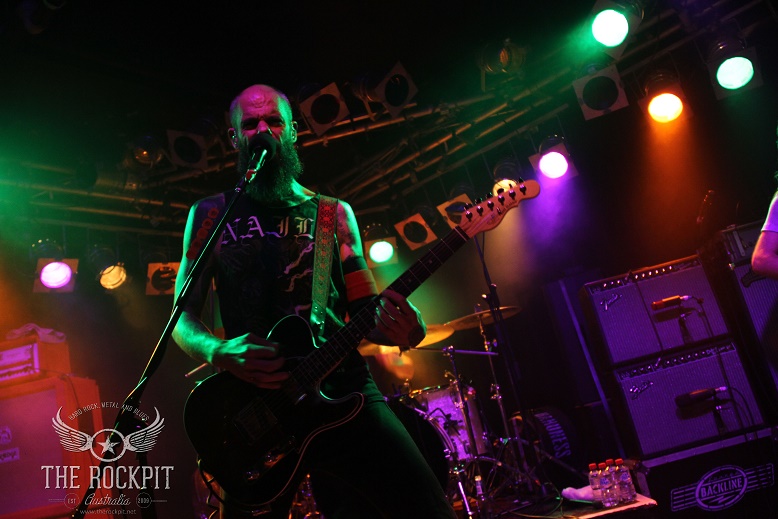 Baroness returned to Australia in 2016 this time as headliners for the first time. The southern rockers showed their explosive full set to the Aussie fans, Perth was the last on the line as we saw on Tuesday night.
A couple of local bands from Perth were first up to open the night, sludge rockers Bayou having the honours of hitting the stage at the start. We don't get to see these heavy hitters nearly enough as we like and sure enough nothing had changed since the last time we saw them as they brought their swampy and at times doomy metal to the early punters that rocked up in support. Easily the best band in their genre in Perth.
Skullcave followed soon after and while not quite as heavy, there was more dynamics involved in their music as they switched from groove based grungey sounds to outright droney rock. The Earth inspired and fittingly titled epic "Bleak" rounded out their set with its atmospheric slow tempo doom sound, certainly the most standout track of the night.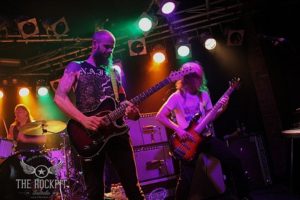 Baroness were of course up next and by this time finally the room had filled out with fans here primarily to see the Georgia rockers do their first full headline set in Perth after many years as a support act and Soundwave Festival act. The band focused mostly on their latest album "Purple" which continues their colored album series, an album that has a hell of a lot of melodic elements and some cool, trippy moments.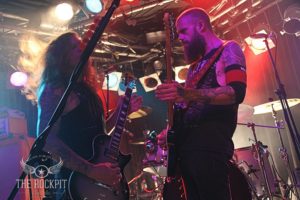 Sporadically filling in gaps were a few tracks from their more recent back catalogue but it was also great to see tracks like " A Horse Called Golgotha" make the set. John Baizley and crew were in pretty good spirits and showed a ton of energy despite the hectic tour schedule and the warm temperatures inside the venue. Baroness simply rocked out for an hour and a half, on point and never missing a beat. It was truly a treat to see this band in a more intimate setting after having only seen them at bigger venues, their brand of sludge rock and a high energy that filtered into the crowd a perfect combination that made this show the best we had seen them to date. Looking forward to seeing them again as headliners for sure!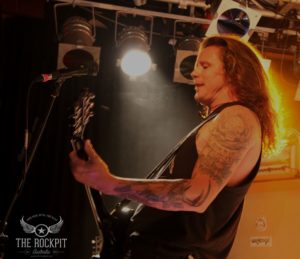 PHOTO GALLERY
All photos by Mark Rockpit