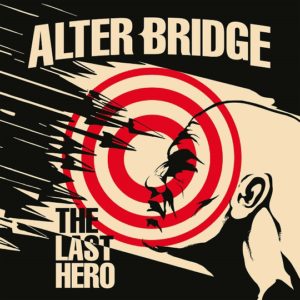 No modern band manages the balancing act that Alter Bridge does quite so well – melding the modern, the Metal and Hard Rock into a package that resonates with so many, making them these days the American Rock band that sticks out from the pack when all of their peers seem to be so unsure.

5 albums in the formulae seems to be producing just the right kind of sparks, and with Tremonti's guitar and Kennedy's soaring vocal never sounding better 'The Last Hero' is an album that is both bombastic and brooding, taking a lot of lyrical punch from contemporary issues it's also just weighty enough without being overbearing.

Best of the bunch may well be the first single 'Show Me a Leader' but there's plenty more to love here and also plenty of texture: 'Writing on the Wall' is as heavy as the band have been; 'Downtuned' spits bile rather effectively and the rather more light and optimistic 'Mt Champion' also hits all the right notes. 'You Will be Remembered' though may just be the one to catch most attention.

With Myles balancing his Alter Bridge duties with Slash and Tremonti putting out some fine solo albums recently these guys could just be in the form of their lives.

This is modern Rock for the masses and a no-brainer purchase for fans.