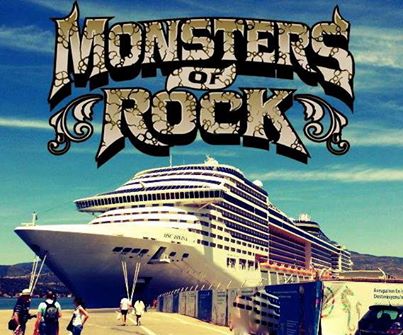 The Rockpit took in the annual rock cruise featuring a roster of great bands as we report on all that happened at sea.
Pre-party – April 16th 2015
Queensryche / Lillian Axe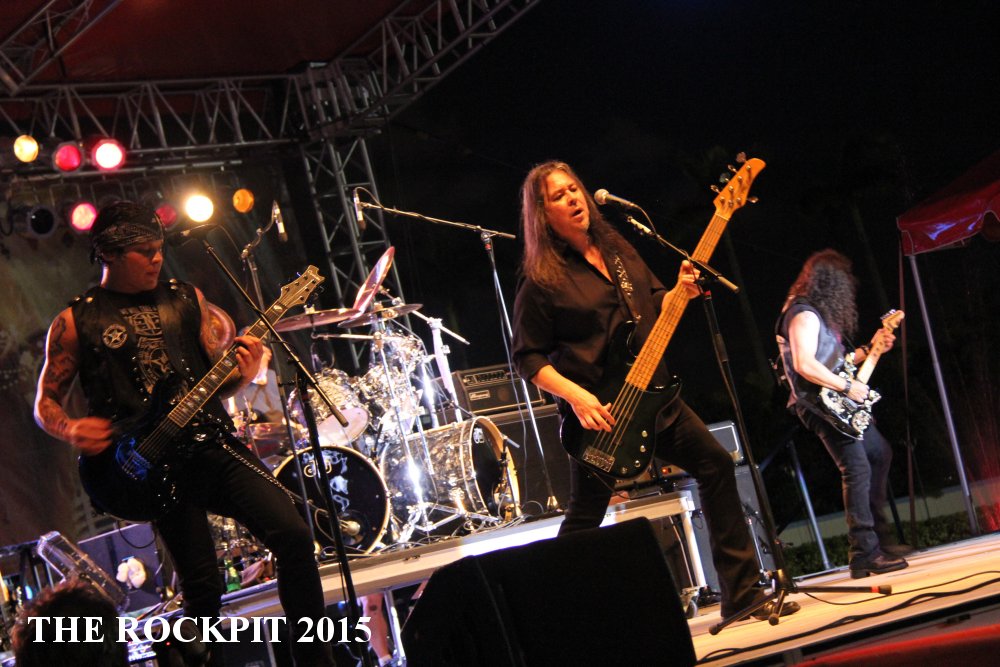 The first of the Monsters Of Rock Cruise pre-parties for 2015 paired Lillian Axe and Queensryche as a warm up for 4 days of mayhem in the Bahamas. On paper it was an interesting pairing with the newer progressive/epic leanings of Lillian Axe seemingly fitting well with a reinvigorated Queensryche now headed by Todd La Torre who quite frankly, let's face it sings almost exactly like the departed Tate used to. [read more]
Pre-party – April 17th 2015
Stryper / Tyketto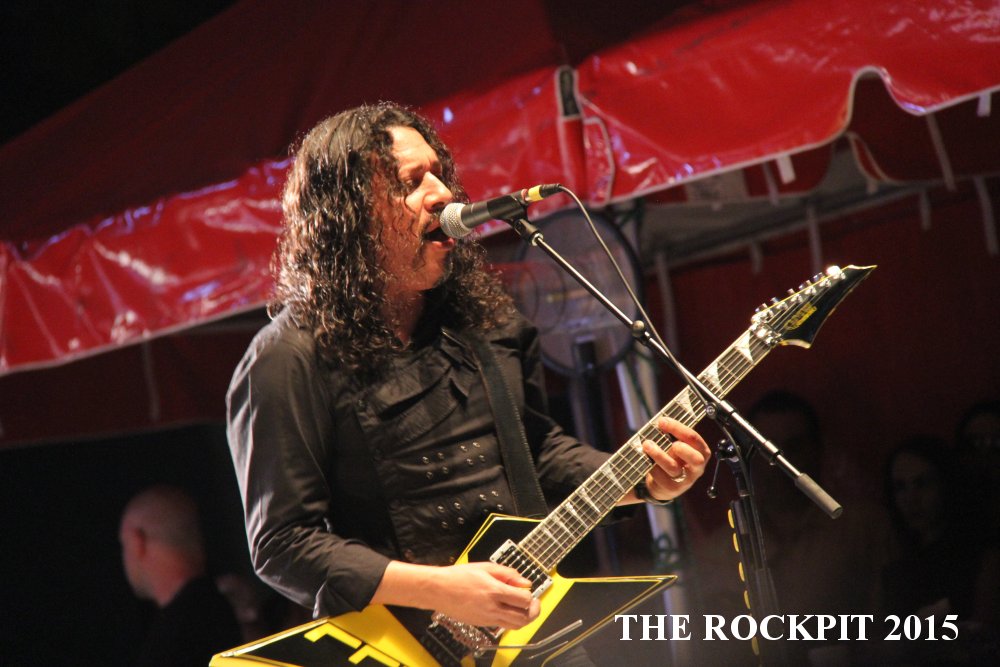 The second night of the Monsters Of Rock Cruise pre-parties for 2015 saw 3 members from Poison in Tyketto join Stryper for another night of great music. [read more]
Cruise Day 1 – April 18th 2015
Y& T, Faster Pussy Cat, Bango Tango, John Corabi, Black Star Riders, Tesla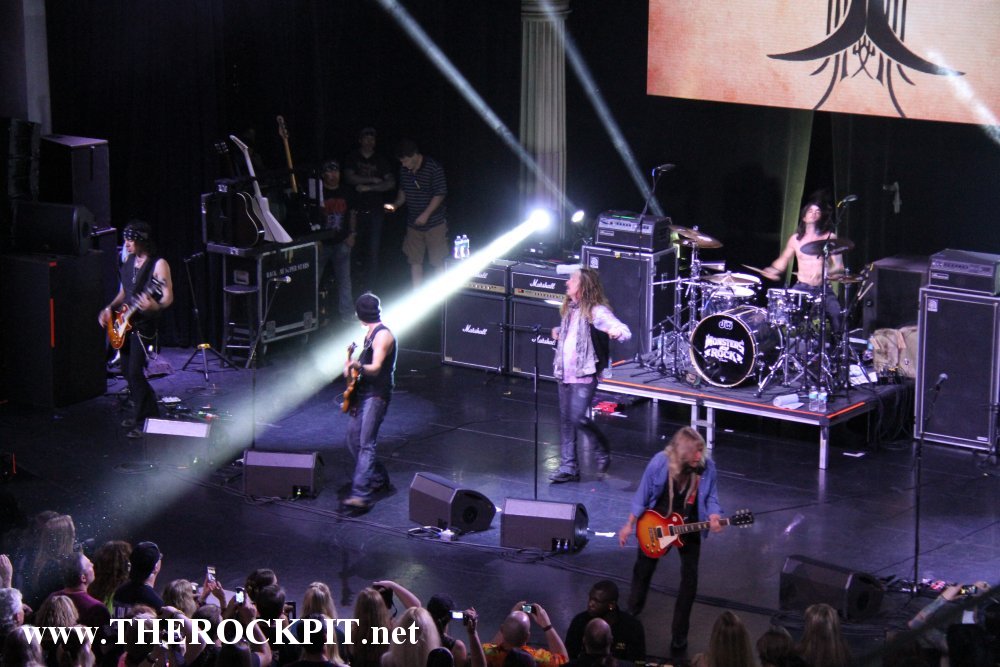 Who would have thought twenty years ago that one day rock bands would play cruise liners? It's a notion that seems to be the antithesis of the very notion of rock and roll itself but boy let me tell you it's an experience like no other.
The Monsters Of Rock Cruise 2015 may have its detractors complaining that lineups are very similar to previous years but to veterans and newcomers alike the experience couldn't be bigger, better or more in your face. Imagine seeing your favourite bands on stage and then later on sharing a lift with them, asking them questions at a Q&A session or better still, having them join you at breakfast?
As an experience it's hard to imagine anything better than sharing a beer with a legend then seeing them jamming onstage – pure magic…[read more]
Cruise Day 2 – April 19th 2015
Europe, Babylon AD, Mike Tramp, Lillian Axe, Tyketto, Night Ranger, Extreme, Winery Dogs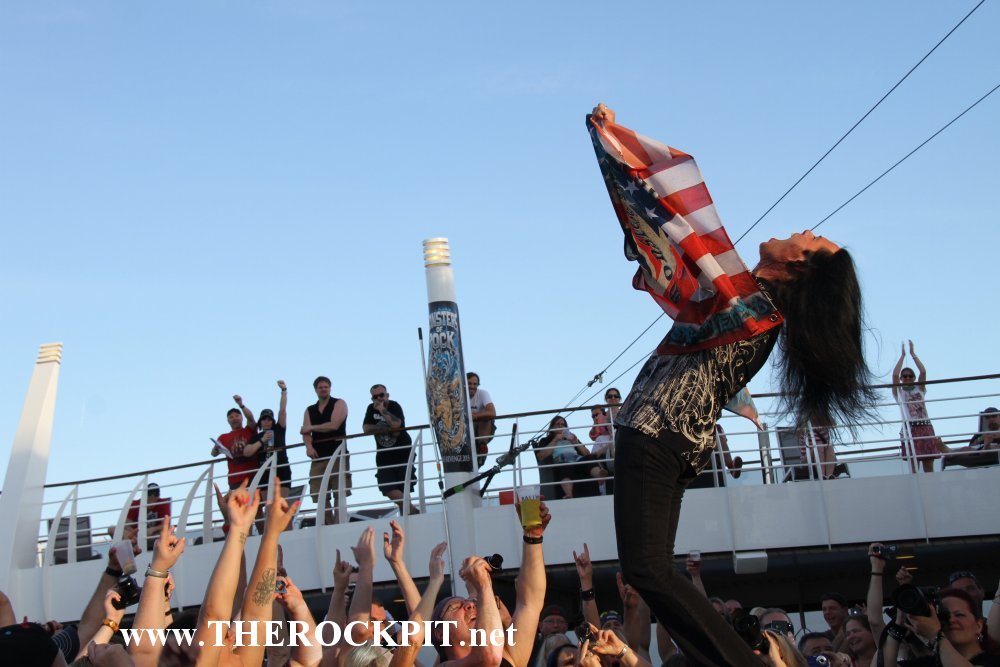 A day on the high seas with a swathe of huge rock bands starts early as we do our part for Dio's cancer charity in the black and white lounge, we may not win big but score a copy of the new Europe album in an impromptu 'name that band' question. With breakfast under the belt, sat on a table next to the lead singer of Krokus, the Atomic Punks warm up the Pool stage with some kick ass Van Halen to get the blood and beers flowing. [read more]
Cruise Day 3 – April 20th 2015
Derek St. Holms, Faster Pussycat, John Corabi, Kix, Krokus, Queensryche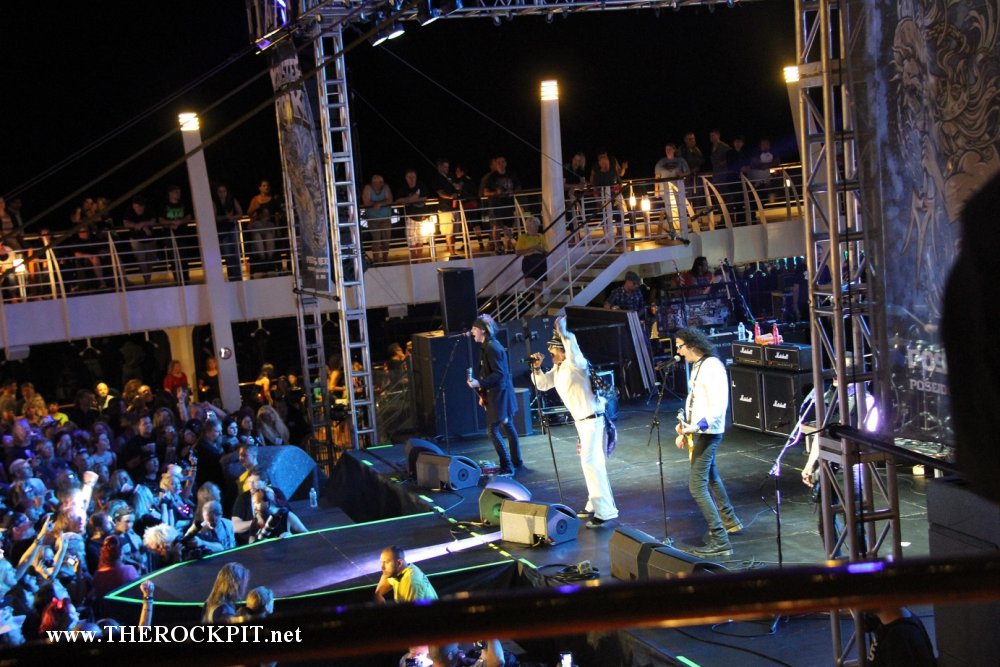 By Day three of the Cruise the casualties are mounting, from the lines of the walking dead at the breakfast bars you know that for some the party didn't stop last night and the sight of those too loud and awake to have ever indulged is just as bad. We walked the line and ended up just the right side to take in the opening act of the day – Whitesnake's new guitarist (and Nightranger's old guitarist) Joel Hoekstra on the main deck. While some are heading for, or have already headed off ship for the Blue Lagoon trip (we looked and it looked great but the lure of Beach Games and a sandy Meet and Greet was trumped by extra breakfast and a nice relaxing wait for the Tom Keifer Q&A. [read more]
Cruise Day 4 – April 21st 2015
Y&T, Krokus, Tom Keifer, Europe, John Corabi, Tesla, Lita Ford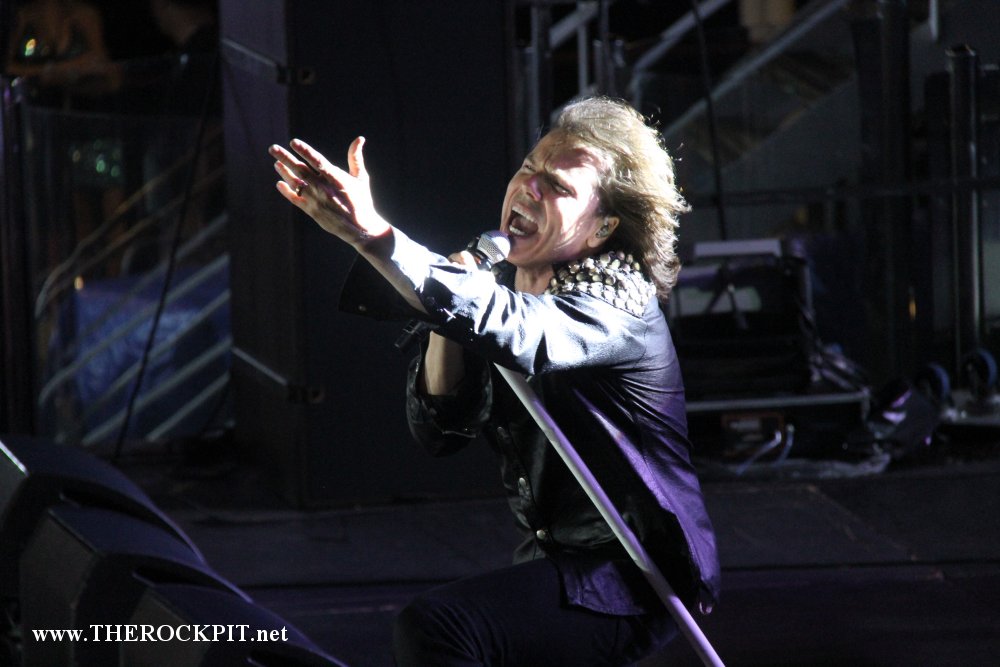 All good cruises must come to an end and for anyone not already thinking that the best part of a week trapped on the high seas with a slew of their favourite bands isn't the best idea ever – think again, it is. We've breakfasted with the stars, shared a few beers with a few axe-slingers, stood side by side with people we've only hours ago been watching on stage to find out that they are just as big fans of music as we are, and as we're the Rockpit we've also recorded a few interviews we're about to unleash on you in the next few weeks. Would we do it again? In a second. Would we trade watching a rather well known singer collapse backwards after too much 'indulgence'? No… A cruise like this gives you so many memories like chatting to Tesla's Brian Wheat while we get flipped off by a kid on a Disney Cruiser moored by the side of our ship; naturally we had to react… But most of all and above all it's the music and that has been exceptional. [read more]

INTERVIEWS