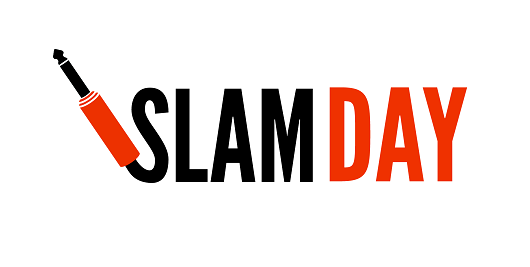 Saturday February 23rd is the day to put your money where your mouth is and get behind Local Live Music. SLAM DAY was born out of the SLAM RALLY where 20,000 people marched in Melbourne to lobby the local government on changing legislation to support local live music.
With venues closing across our States it's about time we took a stand and got out there to support our local musicians. It doesn't matter where you are or what you play, or even what genre you fall under – just register and get out there. And if you don't play try to check out one of the events near you. But don't let it end there: local live music is alive and well as far as the talent is concerned but we need to ensure these guys are there for us for years to come and also let the local businesses that support local live music know you are out there too!
Vote with your feet – get out and see a local live band on 23rd February.
HERE'S THE SLAM PRESS RELEASE AND LINK
LIVE MUSIC, SMALL GIGS
SLAM Day
Saturday February 23rd 2013
After a huge debut year this year, SLAM DAY is back! Registrations are now open for 2013. On Saturday February 23rd 2013 musicians and music lovers will come together in the largest simultaneous celebration of Live Music and Small Gigs that's ever been held in Australia, for the second annual SLAM Day.
On February 23rd last year, over 150 gigs were held in small venues across the country from Perth to Port Douglas, Tamworth to Tennant Creek, Katherine to Kensington and with the support of musicians, venues, music fans and the media, the first ever SLAM Day was a Massive success.
In 2013 SLAM Day falls on a Saturday -'gig day', and already SLAM have been swamped with registration enquiries. It's a race between the states to host the largest SLAM day, with WA and NSW ahead of the race, Challenging Victoria as Australia's home of live music.
Support a SLAM Day gig in your town – any style, any genre. Small gigs can happen in your backyard, in a venue, in your community hall, in a cafe, on the street or in the park.
It's easy to get involved and free to register, just head to www.slamrally.org