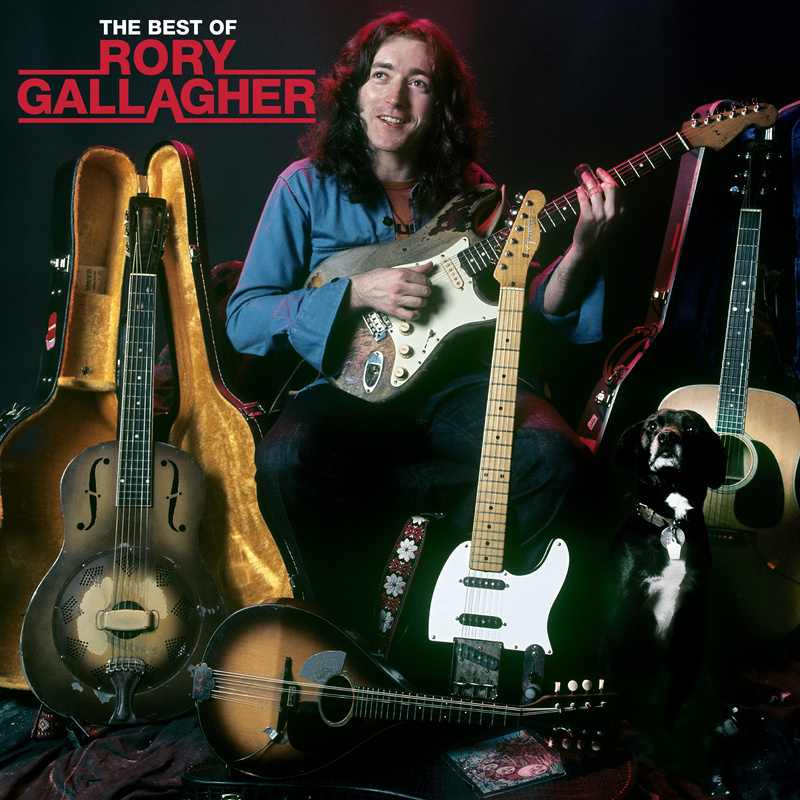 When you get to a guy like Rory releasing a 'Best of' compilation is surely the definition of an impossible task? the man created so much wonderful music over his all too short career It' hard to know where to start.
Well beginning with Taste's 'What's Going On' isn't a bad place is it? It's of course a classic soulful Blues with a solo by Rory that whilst it far from says it all opens up a world of promise. Indeed as compilations go this one seems to hit all the right notes, taking you on a ride through a stunning musical landscape.
'Shadow Play' that follows that opener sounds like the template Dire Straits used for a career and the moments keep coming all the way to  the eight minute 'Ghost Blues' from his final studio album 1990's 'Fresh Evidence.' This is no chronological affair though, its simply a celebration of the man both Jimi Hendrix and Joe Bonamassa rate as the very best and it's simply 'un-put-downable.'
After the recent success of the 'Blues' triple CD set and the more recent 'Check Shirt Wizard' live set, here's a great 'Best Of' which features 30 tracks split over 2 CDs. Its the prefect entry into the world of the man who most in the know rate as one of the very best and the man dared venture to Belfast during 'The Troubles.'
If you want to know why I love the Blues its because every generation leaves a mark and stir a little into the pot enriching the whole, but no one in the last 40 years for me added as much as Gallagher.  And you can hear that here. You can feel that here. You will be transported.
Of course there are omissions (all the more reason to explore further) but there is also a bonus in the form of an outtake of 'I Can't Get No Satisfaction' featuring Jerry Lee Lewis, which was originally recorded for Lewis's famous 1973 'London Sessions.'
If you own much of Rory's catalogue then you may not need this album, but if you're new to the man then this is a great way to start with great track selections and a lovely running order.
Post a comment here with Facebook