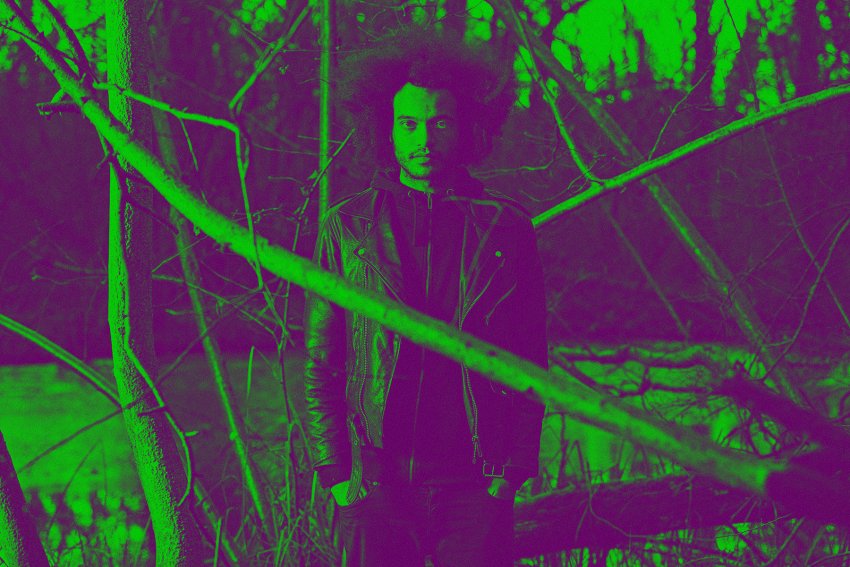 ZEAL & ARDOR have emerged, one of the most unique and entrancing new acts rooted in the heavy music genres in recent decades. Swiss-American songwriter and soundscaper Manuel Gagneux's magnetic, satanic project has unveiled a spectacular live video for 'Blood in the River'. Drawn from debut LP 'Devil is Fine', is not to be missed.

Recorded at Off the Road Studios in Liepzig, Germany, Zeal & Ardor's live performance of 'Blood in the River' is mesmerising. Gagneux commented on the song, "(it) is partially about the Stono Rebellion and partially about self liberation from religion. I quite like this song." The live video picks up where the haunting visuals of title track 'Devil is Fine' leave off, capitalising on atmosphere and setting to project both sound and passion. It proves to be confronting viewing…
Emancipation. Damnation. Blasphemy. Ecstasy. Vengeance. Deliverance. Rebellion. Liberation. "Nothing released this year is as strange, inscrutable or wonderful than Zeal & Ardor's Devil is Fine," extolled Rolling Stone, hailing the debut album as "a dream world of infinite possibilities." It is an artistic artefact like no other, a meld of black metal, field recordings, Delta blues, jazz, ring shouts, music box melodies, glitchy hip-hop beats, soul and gospel, brought together in the service of The One With Horns. It is the most provocative, challenging, innovative and utterly individual album of the year, a recording which obliterates genre boundaries and creates a dark, diabolical universe all its own.
Incredibly, this is a relatively new live incarnation. April and May marked the maiden Zeal & Ardor touring undertakings. The outfit blew minds at the UK's recent Great Escape Festival, in addition to a series of high profile heavy music festivals on the continent, all in support of this utterly unique long player. Social media buzz has Australian fans braying for an antipodean outing soon.