A roundup of the latest in the underground rock scene including updates on Sigurd Wallsten, The Night Of Release, Morning Harvey and Korrupt.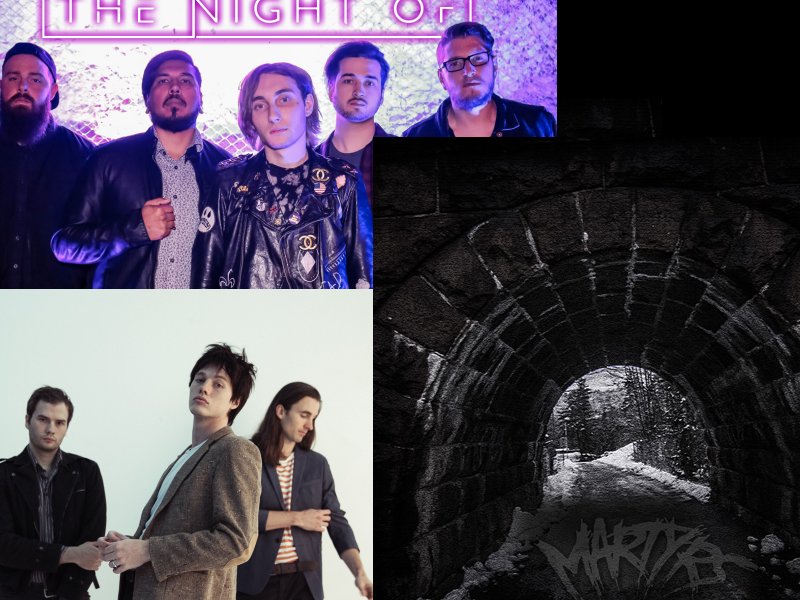 From Paso, Texas, we find instrumental rock/prog based artists SIGURD WALLSTEN, who have a new twelve track CD out called 'Volcano Burst'. Volcano Burst is a superb blend of many influences that merges rock and metal genres into a unique instrumental creation. The project is led by Gregory Wallsten who handles all the instrumentation throughout the album with help from his son Zachariah.
——————————-
Alternative rock outfit The Night Of has released a new music video for their second single "Echoes". The single carries over from the group's first released single, "Shameless" with a continuation of poppy synth, rock riffs, and charming melodies. The band is set to release their debut EP later this summer.
Bassist, Nick Asper says, "Echoes is primarily about living life to the fullest and doing what truly makes you happy despite what anyone else says."
——————————-
Fresh off the back of a headline east coast tour and performance at The Blurst Of Times festival (Alex Lahey, Skeggs, The Creases), Brisbane rockers Morning Harvey are today stepping out with brand new single 'Lucky Day'. Taken from their forthcoming album due later this year, 'Lucky Day' delivers as a dazzling follow up to previous single 'Holy Gun'.
——————————-
Norwegian hardcore rockers, Korrupt have just shared the second single off their debut album "Preachers and Creatures", which is set for release on September 8th via Fysisk Format.
Titled "Revolt", this new track is now playing via Metal Injection, who commented "If you're into the Norwegian hardcore/punk-style metal scene filled with party tempos, clean catchy riffs, and shouty vocals you can understand, then this is definitely the band for you!"