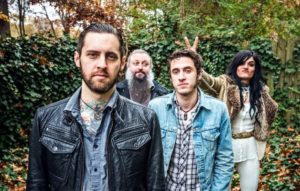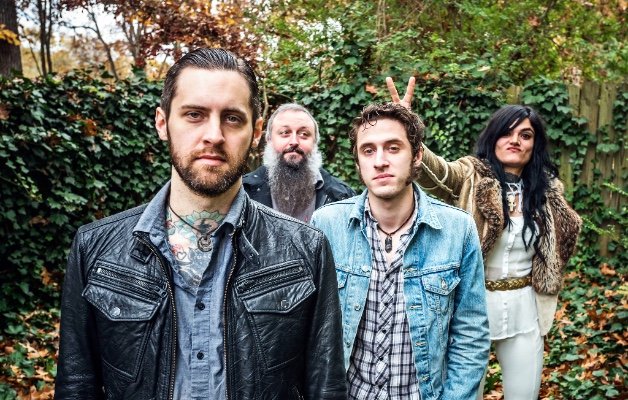 After signing to Spinefarm Records last year, Royal Thunder have teamed up with KERRANG! to premiere their video for "April Showers" from their new album WICK, due out via Spinefarm / Caroline Australia on April 7. It's a delightfully creepy visual that matches the music's gloomy milieu.
"We are very proud and excited to premier the new music video for $B!H(JApril Showers$B!I(J! It was such a fun experience and wonderful working with director Justin Reich. We are very pleased with the visual representation to the first song that we wrote for our new album WICK! Thank you for watching and enjoy!" – Josh Weaver
Watch it here
Royal Thunder$B!F(Js unique, genre-bending sound has been turning heads since guitarist Josh Weaver founded the band in Atlanta, Ga. His songwriting, plus bassist Mlny Parsonz$B!G(Js soul-searing vocals, have led to worldwide critical acclaim. Two full-length albums and a plethora of tours later, the quartet are set to begin their next chapter as part of the Spinefarm Records family. Their most recent release Crooked Doors landed on many of the world media $B!H(JBest of 2015$B!m(J lists, from Rolling Stone to Paste and the band was nominated for Best New Band at the UK$B!G(Js Classic Rock Awards in the same year.
The album is available for pre-order HERE:  https://caroline.lnk.to/Wick
The track listing and cover art for WICK are available below.
ROYAL THUNDER WICK TRACK LISTING:
1. Burning Tree
2. April Showers
3. Tied
4. We Slipped
5. The Sinking Chair
6. Plans
7. Anchor
8. WICK
9. Push
10. Turnaround
11. The Well
12. We Never Fell Asleep