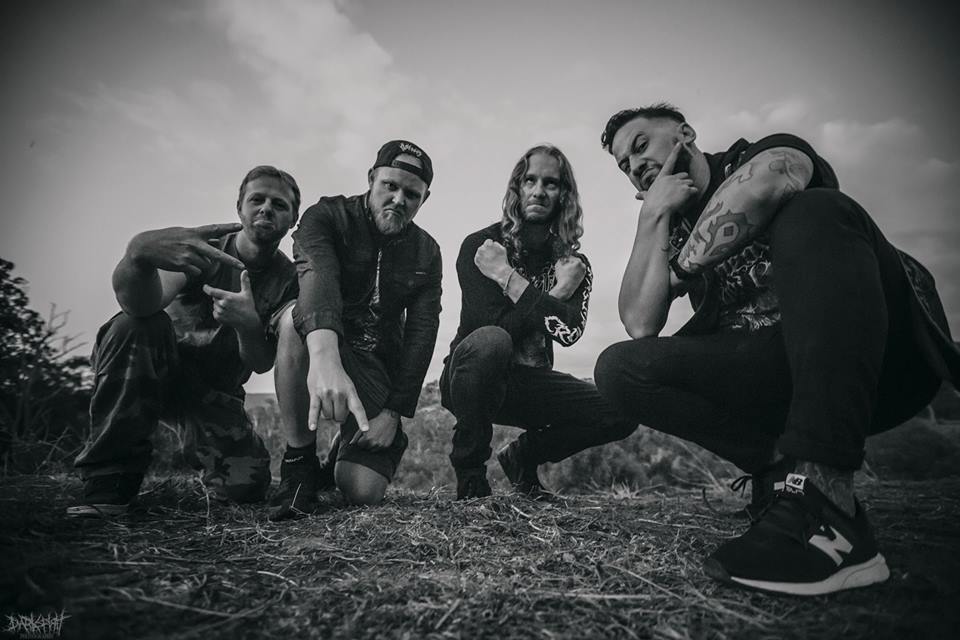 Formed in 2004, Grotesque from Perth, Western Australia have proven themselves as a dedicated and focused force – driven to deliver the most intense and brutal live performance and recordings possible with the intention of creating a savage array of modern death metal. Their first album, entitled "Museum of Human Disease" was released in 2007, followed by a 3 song demo in mid-2010.
After fleeting a hiatus, Perth's premier brutaliers are back! Grotesque have returned armed with a brand new LP which is faster, heavier and more brutal than ever. Entitled 'Feedback Loop' – the new album strips away the fat to expose bone crushing heaviness, skull dragging brutality and relentless blasting. Prepare for an ear altering journey into madness with 'Feedback Loop'.
Listen to the title track at their bandcamp page here. Catch the band at this year's Metal United Down Under in Perth this Saturday September 16th at The Boston.