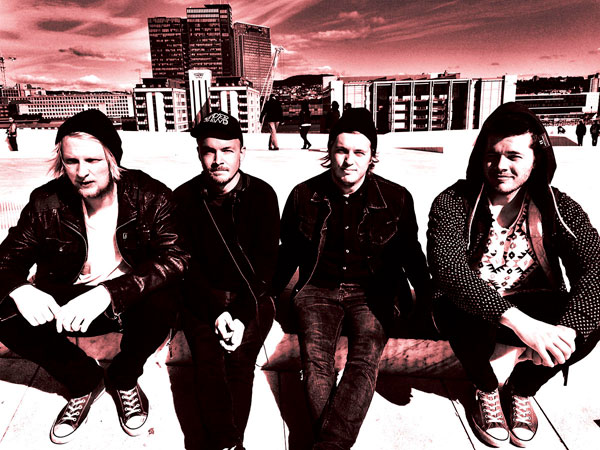 Norwegian psychedelic stoner rockers Red Mountains have just shared a new song from their forthcoming second album "Slow Wander" via The Obelisk.
Listen to this new song titled "Stone" at this location.
Recorded at Sørgården Studios in Trondheim by Per Borten (Spidergawd, Caddillac, Moving Oos), the new album follows up the band's 2015 critically lauded debut "Down With The Sun" and is set for release on September 1st via All Good Clean Records. Pre-orders are now available here.
If you missed it, the album's leading single "Rat King" is still playing at this location.
Red Mountains released their debut album "Down With The Sun" in 2015 via berlin-based Nasoni Records, a record that garnered as much critical praise throughout Europe as in the band's native country of Norway.
Their sound is often described as desert tinged, psychedelic stoner rock. Along the way the band has earned comparisons to other acts such as Dead Meadow, Electric Wizard, Black Sabbath, and Truckfighters. At the same time Red Mountains also possess a distinct sound of their own. Ranging from transcendent psychedelic jams to heavy monolithic riffs, all while retaining a strong sense of melody and atmosphere.
The band spent the better part of 2016 recording their follow up record "Slow Wander". The result is an album that can arguably be described as a slightly darker and heavier outing when compared to its predecessor.