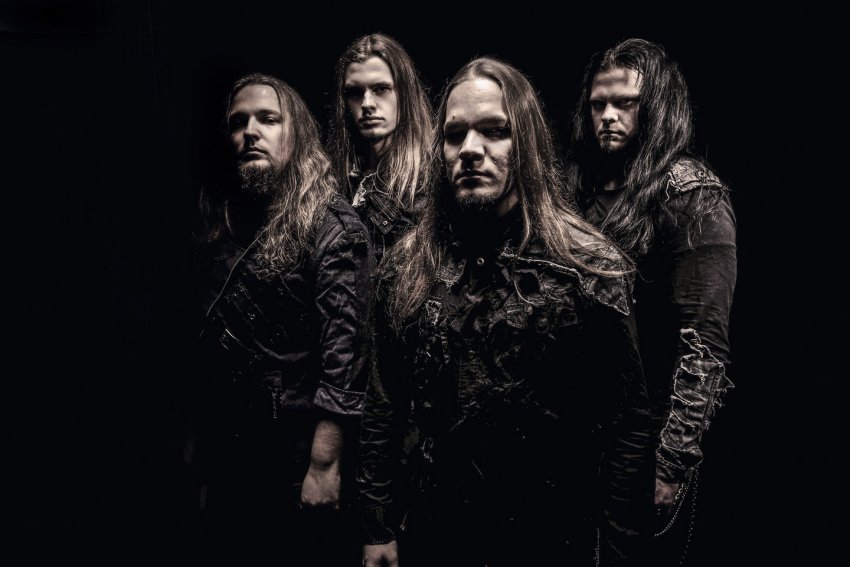 Three years after their debut LP, polish death/black metal act Northern Plague are close to release their second album – "Scorn the Idle". The band just shared its' second single!
"Scorn the Idle" will hit the shelves as an independent release at the end of this week.
The album was recorded in Sound Division Studio in Warsaw under the watchful eye of Filip Hałucha (Vesania, Heinrich House Studio). The mixing and mastering process was done by Arkadiusz "Malta" Malczewski (Behemoth, Hate, Decapitated).
"Scorn the Idle" sees the band explore a darker, more atmospheric and melodic sound compared to "Manifesto". It consists of 9 very diverse songs, that will satisfy both death and black metal fans.
The album cover was created by the russian artist Vergvoktre, who incorporates an eery, disturbing and surrealistic vision of humanity in his works.
The song "Crown for Fools" tells the story of a madman who is consumed by greed. He's oblivious to the fact, that his madness makes him blind, selfish and bloodthirsty. The ruler is falling and he doesn`t want to admit it.
Tracklist:
Blindsight
Rites of the Devourer
Crown for Fools
The Day After
Man of Glass
Vainglory Altar
Workphetamine
Drowned
Prison of Forms