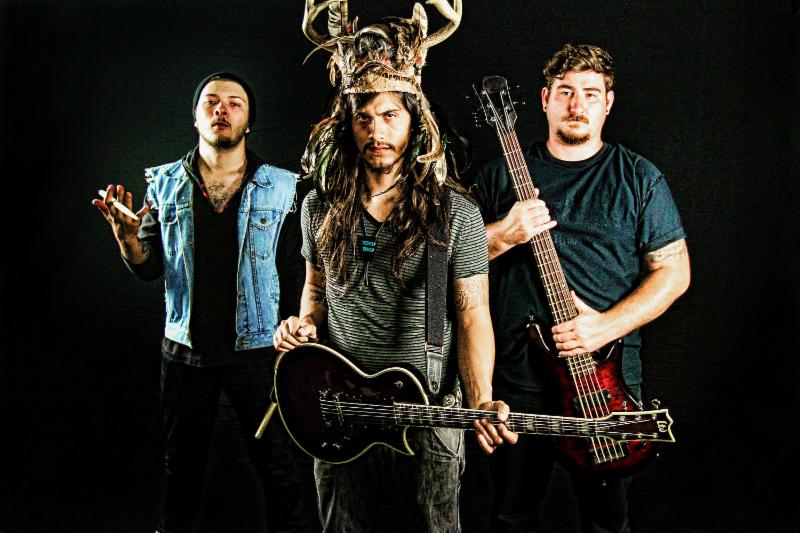 Los Angeles power trio SINICLE have released an official animated video for "Rabbit Hole," the new single from forthcoming album Angels & Demons.
SINICLE will release Angels & Demons on September 22. The band combines the groove of Heavy Metal, the angst of Rock, and the soul of Blues, setting them in a world of their own. Pre-order Angels & Demons: https://sinicle.bandcamp.com/album/angels-demons
The sound of Angels & Demons reflects the title, as it takes you through soft melodic sounds into harsh brutality. Angels & Demons was produced, mixed and recorded by front man Drew Zaragoza and Mastered by Maor Appelbaum at Maor Appelbaum Mastering, CA. The album can also be pre-ordered through iTunes.
Track List:
1. DEER XING
2. Damnation
3. Death Coast
4. Angels & Demons
5. Miller Time
6. Rabbit Hole
7. Baltimore
8. Esoteric
9. Broken Silence
10. Free Like Me
11. Operations Activate
The band was formed by Drew Zaragoza and Justin Miller in Reno, NV and then relocated to Hollywood to attend Musicians Institute where they found Colombian drummer Diego Patino.
In 2016 SINICLE opened Ozzfest Meets Knotfest and toured the West Coast constantly. Their last release Still In Mind garnered prominent success, including multiple tours, press coverage, festivals and shows with artists such as Exodus, Ghoul, Allegaeon, Revocation, Rex Brown and many more.