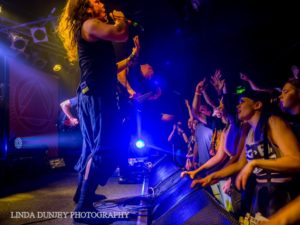 Tonight Melbourne heavyweights Twelve Foot Ninja showed the Amplifier bar what's what and they did it in absolute style.
First cab off the rank tonight was Nucleust and what can I write that hasn't been written before, these guys are the real deal not to mention a guitar tone that most bands would and should envy. Steam rolling through a solid set including the tracks including "Of King And Tree" ( a stand out from tonight's set).
On "Fear The Fearless" at one point during the set frontman Shannon Marston took a flying leap into the crowd and really got the punters going, this band without a shadow of a doubt go from strength to strength and quite frankly if you haven't seen a live set from these guys yet then you must be living under a rock……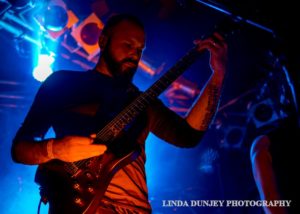 Next up was Sparrow and if I'm very honest with you I haven't heard much of this band however I was suitably impressed melding many different musical styles and the press has dubbed them as "dirty" and "gritty" which is both very apt descriptions with even industrial rock summing it up. Frontman Sean Hendry took control of the now heaving crowd and with a ferocious deathgrip and never really let go! The stand out track for me was "Mirrors", expect big things from these guys this year.
Last but by no means last to the stage were the mighty and devastating Twelve Foot Ninja and they didn't disappoint for one moment, the only slight hitch was at times the vocals felt a little drowned out however this could have been something to do with where I was standing in the room. "Invincible" was absolutely outstanding for as far as the eye could see, people were moving, jumping around and just having a great time. The band also seemed to be having a blast with plenty of banter and energy, what more can I write! These guys put on a show and a half,  I'd go as far as to say last years opus "Outlier" ranked among some of the best Australian releases of 2016. Bring on the next time for sure!
PHOTO GALLERY