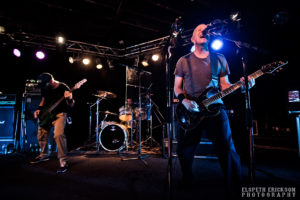 Legendary rockers Helmet finally returned to Australia in 2017 and it was a much welcomed return for the seasoned veterans who came to Perth for the first show of the tour to perform not only news songs from their recently released "Dead To The World" album but to also perform the classic "Betty" album in it's entirety.
Helmet hit the stage at the Rosemount with very little fanfare or so much as an uttered word from frontman Page Hamilton, launching straight into "Wilma's Rainbow" and from that point onwards ploughing through the aforementioned album. Stand out tracks included "I Know", "Clean" and "Vaccination" and of note here was also the blue infused "Sam Hell".
The crowd by this point were ravenous! Now here is where the party really began as an other fairly subdued Page Hamilton and co. flipped a switch and they truly came alive! Smiling and bouncing around the stage and showing the punters exactly why in my humble opinion they are of the most important and innovative bands going around today.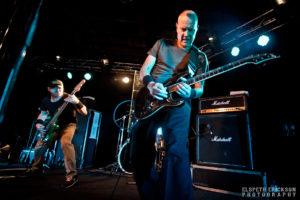 In this section of the set was a real mixed bag, sure to keep every fan over joyed with golden timeless renditions of "Unsung", "Blacktop" and "Confidence" and then newer tunes "Drunk in the Afternoon" and "See You Dead". At one point they also called upon Perth based one time member of Helmet, guitarist Jimmy Thompson to join in the mayhem overall.
This was a great set sure to keep the punters and fans alike smiling for days and it just goes to prove that if you have a solid band backing you up, an ageless energetic frontman and an iron clad work ethic then you don't need 10 tons of gadgets and wizardry to put up a stellar performance.
PHOTO GALLERY
Photos by Elspeth Erickson Photography