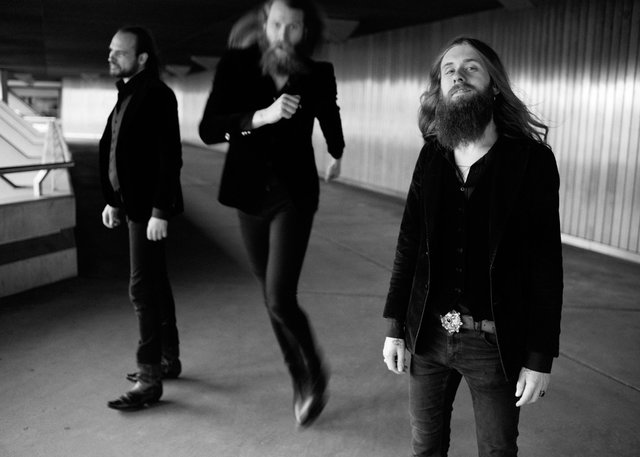 Berlin, Germany-based rock overlords KADAVAR have released the official music video for the brand new song 'Into The Wormhole'. The track comes off their eagerly awaited fourth studio album, »Rough Times«.
The video was shot at Sphaèros Art Cave in Paris, France, directed by Luizo Vega (Studio V). The video starring actor AQUA NEBULA OSCILLATOR singer David Sphaèros follows a concept by drummer Tiger.
Commented Tiger: "The darkness that surrounds us when reality seems like a big black hole, those times when we try to turn around trying to escape the gravity of modern life looking for the shortcut to a more pleasant one, our biggest wish is that wormholes do exist and can take us to another dimension. A place where our thoughts are not poisoned and our souls can resonate freely. Playing music together has always been an attempt to enter this rare state of mind where everything is fine for just a second. While "Into The Wormhole" is rather slow and possibly the heaviest song we have ever written, it philosophies about the shortcuts to enter the state of bliss at speed of light, the WORMHOLE.
Our history with our french buddies in AQUA NEBULA OSCILLATOR, goes far behind and each of us has tried in their own way to find salvation through music. This is why I've had the idea to ask singer and main brain David Sphaèros to open the doors to his infamous caves in the parisian underground for us to collaborate for this video. Being able to get Luizo Vega on board as a director, who has just worked on »Dracula's Not Dead« pushed the whole thing just in the right direction."