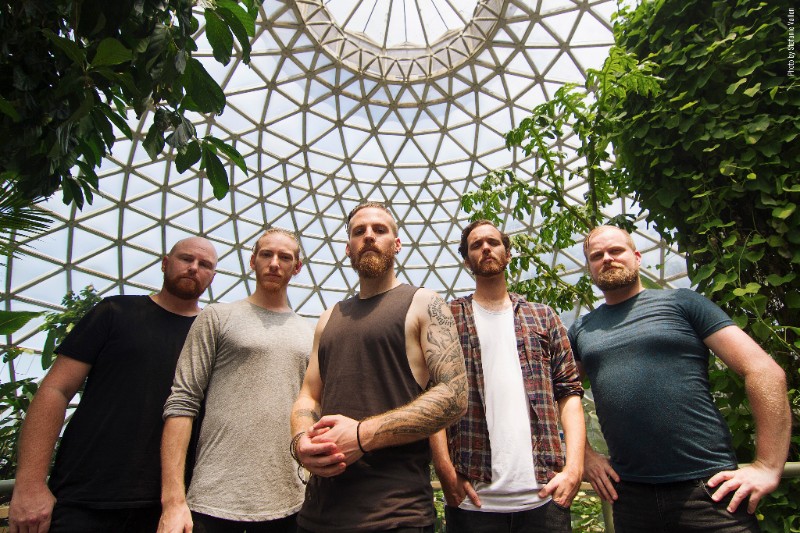 Caligula's Horse, a band at the forefront of Australia's progressive rock scene, will hit the road for a national tour over September and October in support of their new album In Contact, to be released on September 15 through Inside Out Music.
The band have just released the first track to be taken from the album, a riff-heavy, progressive metal tour-de-force titled Will's Song (Let The Colours Run)
In Contact is available to pre-order on CD, 2LP + CD now &
Digital pre-orders through iTunes & Amazon receive Will's Song (Let The Colours Run) as an instant download
Watch the In Contact Album Teaser clip here
Recently Caligula's Horse announced that Melbourne progressive instrumental project, I Built The Sky will join them on their upcoming tour as their special guests on all shows.
Today they announce the local supports for each show.
They are:
In Perth, progressive creationists Kripke's Illusion will bring their keyboard flavoured prog meets hard rock to the fore. Van Halen takes on Rush!
Adelaide's Colibrium will deliver their unique blend of melodic rock that swings from Zeppelin to Tool and beyond.
One of Melbourne's fastest rising heavy acts, Branch Arterial have overcome obstacles that would derail most bands to deliver their epic new album Beyond The Border which has set the progressive bar incredibly high!
Self described 'aggressive lounge' act, Tundrel are one of Canberra's finest! Delivering loud, fuzzy goodness from deep within the vaults of the 90's
Stone Empire are Newcastle's alt-hard rock lynchpins. With a number one song on the Unearthed Rock Chart proving the riff is still king!
One of Sydney's best loved progressive/alternate acts, Mercury Sky will light up The Factory Theatre! Wild, unpredictable, and thoroughly entertaining!
Finally in Brisbane, He Danced Ivy will bring the whole thing home with their punk influenced prog that is guaranteed to shake even the most stable room!
TOUR DATES
Thursday, September 28: Jack Rabbit Slim's, Perth
Friday, September 29: Fowler's Live, Adelaide
Saturday, September 30: Max Watt's, Melbourne
Wednesday, October 4: The Basement, Canberra
Thursday, October 5: The Cambridge Hotel, Newcastle
Friday, October 6: The Factory Theatre, Sydney
Saturday, October 7: The Triffid, Brisbane
Tickets on sale NOW via wildthingpresents.com, Oztix & the venues.