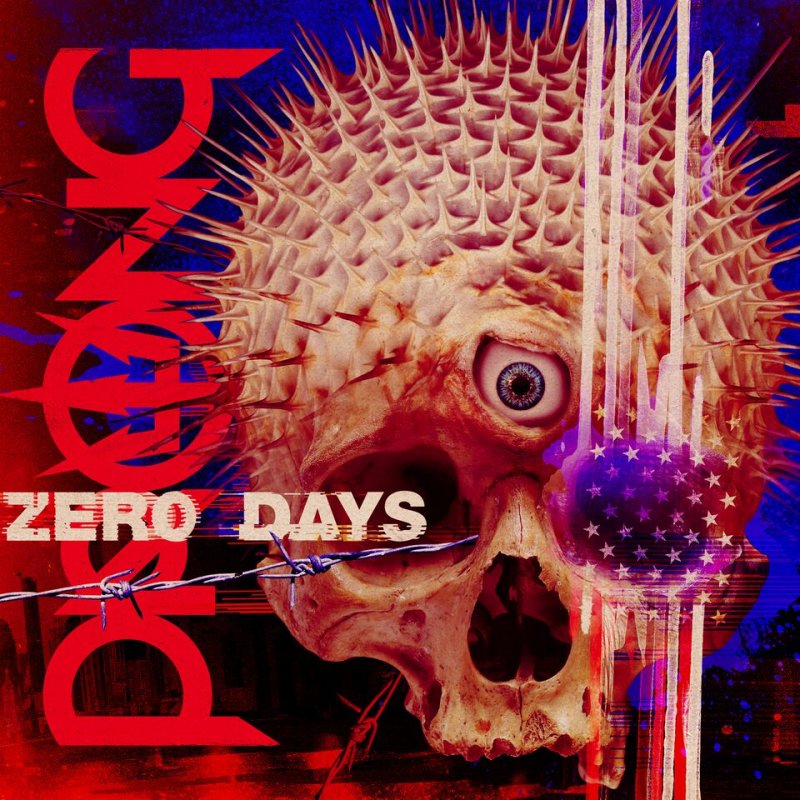 It's been barely a year and a half since groove/hardcore metallers Prong released the brilliant "X – No Absolutes" which we picked out as last year's metal album of the year and before we could even start to think about their next release, Tommy Victor and the gang have thrown us another bag of riffs in "Zero Days" which comes out on July 28th. Not that I'm complaining however as Prong manage to consistently deliver the goods in a manner that is excitingly pleasing to the ears.
Much like "X – No Absolutes", "Zero Days" once again focuses on strong riffs, foot stomping grooves and a production that most fail to accomplish. It's a fairly obvious follow up to the previous effort and at the same time delivers much of the same headbanging music stylistically speaking so comparisons between the two will be fairly obvious like on tracks like the anthemic "Divide And Conquer" and the hooky rocker " Compulsive Future Projection". But what may be the biggest difference here is that there is even more variety on offer and also it also takes the extremes of both the heavy and melodic and pushes those elements even further.
The mind bending "Self Righteous Indignation" follows the same path as "Belief System" with it's djenty string bending and somewhat doomy sound but takes it a step further by really hammering it down with some truly awe inspiring guitar sounds. Same with the more thrashier tracks like " Forced Into Tolerance", "Operation Of The Moral Law" and the title track which breaks into both mid-tempo and speed modes. There's a sense of aggression here which make it all that more heavier.
As mentioned before, the variety factor is pretty apparent on this album where in one moment it will tread into hardcore like on "Off The Grid" and the next it's melodic rock in "Blood Out Of Stone" just to keep it interesting. There's also historic familiarity in some of the elements on the songs where groovy "The Whispers" takes you back to Snap Your Fingers territory while "Rulers Of The Collective" loosens things up for a moment with a more laid back vibe.
There's plenty to like about "Zero Days" and Prong might just very well be releasing a contender for one of the top albums of the year once again. It's slick, tight, full of memorable riffs and melodies and just grooves along beautifully. I reiterate again that if you still haven't caught onto this seriously underrated band then now is the time if ever!
TRACKLIST
However It May End
Zero Days
Off The Grid
Divide and Conquer
Forced Into Tolerance
Interbeing
Blood Out Of Stone
Operation Of The Moral Law
The Whispers
Self Righteous Indignitation
Rulers of the Collective
Compulsive Future Projection
Wasting of the Dawn