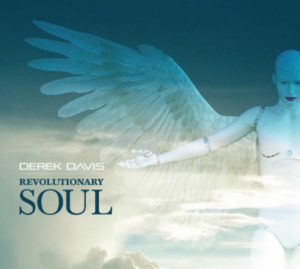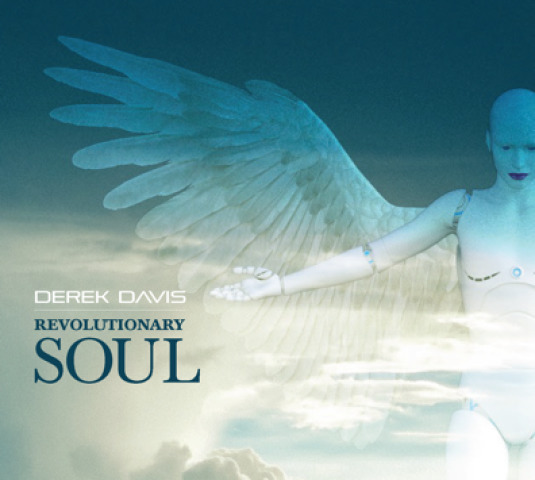 Sometimes an album just feels so right…
I remember when I first caught up with Derek Davis a few years back before his first solo album REVOLT and before the current resurge of interest in BABYLON A.D. the band that had drawn me to his music in the first place. Fast forward a few more chats and we finally caught up on the Monsters of Rock cruise 2015  edition where Babylon A.D. showed what I'd always known – what a great band they were, maybe one of the best Hard Rock bands to come out of the late eighties.
To get to the point and to lead in nicely to this review, the interesting thing about that cruise was that over a few drinks we got talking about Soul and Motown and I mentioned to Derek how I thought his voice would really suit that kind of music and he mentioned that he'd always wanted to record a Soul album.  Well ladies and gentlemen here it is, and what an album! I just love it, and whilst I expected it would be good I'm still kind of blown away by the depth and the quality of the original material here.
What you get is twelve tracks of essentially Soul music, but it's Soul with more of the passion and bite of the early seventies rather than the smooth, soulless (pun probably intended) fare we tend to get served today.
The Title track REVOLUTIONARY SOUL kicks things off and acts as a 'hard' Soul call to arms. Hypnotic, hard edged and threaded with some insistent Hammond and a James Brown style break it's a huge slap  in the face of Soul and will come as unexpected to Davis' hard rock following though hopefully like me it's a welcome slap in the face that serves to make you sit up and listen!
It's the next songs though that have me searching for superlatives: RAPTURE has a strummed acoustic intro, sweet funky verse and simply sublime chorus that gets bigger with every repetition, and sandwiching the cover VALERIE,  THINK ABOUT IT had me reeling again, a sweet soul song that sounds so comfortable and familiar it simply has to be a cover of a long forgotten gem – but it's not, it's all Davis, and not only the writing and vocal – every aspect, every instrument. It's a little intimidating how good it is.
Indeed of the twelve tracks here only three are covers and all three are extremely well-chosen: with the Zuton's penned and Winehouse-covered classic 'VALERIE; Jimmy Cox's NOBODY KNOWS YOU WHEN YU'RE DOWN AND OUT and the great cover of Bobby Womack's WOMANS GOTTA HAVE IT, probably the song here with the lushest treatment.
Of the originals Davis runs from the gamut from lush Motown-like arrangements, to seventies Soul and even a few moody bluesy ballads. The execution is extraordinary. LOVE AND ABUSE soars and the mix of horns and guitar is sublime; while the gently strummed intro to VICIOUS HEART leads into a sweet soulful ballad with a rather experimental feel that at first I wasn't too sure of, but actually have come to love the chimes that strike through the verses. KING OF FOOLS has me thinking Steve Winwood and really brings out the best in Davis' voice.
Sadly all good things come to an end, and before too long it seems we're in the home stretch. PICTURE OF LOVE keeps the Soul train rocking: it's another classic track that proves that a hard rock ethos applied to Soul pays huge dividends and is one of the tracks you'll be singing along to no doubt. STOP! WAIT A MINUTE that follows threatens to steal the show – it's another song you can't believe is an original  with its smoky, almost jazz-like feel, it's yet another twist in the tail. The final word goes to ALL THE ROADS with its bluesy vocal, soulful backing vocals, keyboard swell and funky guitar. It's stunning.
I know this won't be an album for everyone, but if like me you're old school enough to believe there are only two types of music – the good and the bad, you need to give this a chance. Davis's combination of old school R&B, Funk, Soul and Hard Rock is a real treat for the ears and its something I'd certainly like to hear more of.