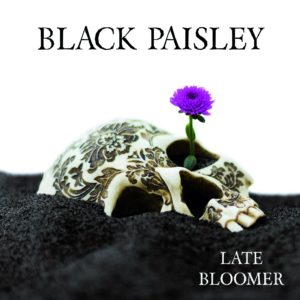 From the opening strains of 'Run, Run, Run' you  sort of know what to expect from Black Paisley – what you aren't prepared for though is the quality of their take on vintage Hard Rock. Indeed if like me you're a fan of 80's Hard Rockers Little Caesar,or even rock and roll stalwarts like Bob Seger  – there's a little more than an echo of both and not just in that opening number.
After that rocking opening it's perhaps a little unexpected that the next track 'Way to Something' turns out to be a mid-tempo gentle demi-ballad. A damned good one tough.
With a press that cites Bryan Adams you can throw his influence into the mix with a little Southern Rock touch here and there and what you end up with is a very competent, very accomplished gentle melodic rock album that eschews the rockers for the mid tempo melodies of tracks like 'Easy'.
What may surprise you though is the band's pedigree – sounding like they come from the American Midwest Black Paisley actually hail from Sweden.
Highlights include – Run, Run, Run' that majestic opener plus the wonderful moodiness of 'Ordinary Days' and closer 'Coming home' which is a beautiful piano led ballad that simply melts you. A very nice album for those mellower moments, our only gripe is that at 39 minutes you are left wanting so much more…