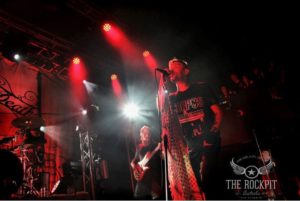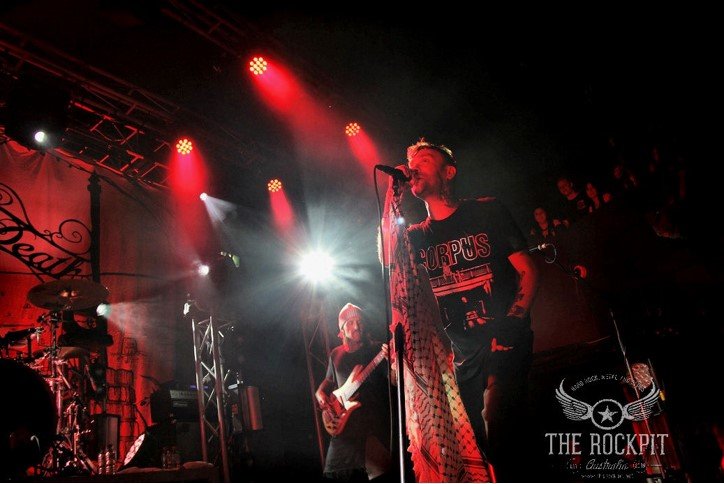 What a marvellous warm night to be heading into Freo to see the greats themselves, The Used, celebrate 15 years. Tonight marks the first night of The Used's 15 year Anniversary Tour in Perth. It's an Epic two night show and tonight it's the album 'In love and Death' Played in its entirety.
Corpus were the first band on stage. A two piece band with some brutal sounds wailing from just a set of drums and a single guitar. The Drummer was insane as he smashed the kit with absolute passion. I really appreciated the technical difficulty and skill to produce music like that from just two guys.
Next up on stage were Storm the Sky. This band was incredible with melodic rhythms and heavy breakdowns. The lead singer impressed the crowd with a vocal range to match some of the greats. Even some of the greats can't pull off that kind of clean vocal range while also covering unclean vocals as well. You can tell this band are hardworking and passionate about their music and it paid off for them tonight.
Now we come to the men of the moment…The Used. What else can I say but OH MY F***ING GOD! It was insane! As soon as The Used started a sea of people surged forward in waves to get a closer glimpse of these legends, as they effortlessly played through our most treasured songs. There were a few brave souls that crowd surfed only to get eaten up by the lapping sea of bopping heads. The band and the crowd became one as we started to understand what this album meant to these lads. Meaningful pieces of music written and played from the heart. Music written to inspire, excite and most importantly heal.
It wasn't long before the circle pit started, swallowing up all in its path. Even I had to let lose at one point with all this metal energy starting to burst from my body. The Used then slowed it down a little and started to play their version of 'Stand by me' which had the whole venue singing along as one huge choir. I didn't think this show could get any better, then The Used smacked me in the face and took it to an entirely new level of brutal while ploughing through the second half of the album 'In Love and Death'.
The energy was intense, gripping and an absolutely killer. I can't wait for night two tonight!
PHOTO GALLERY
Photos by Mark Rockpit