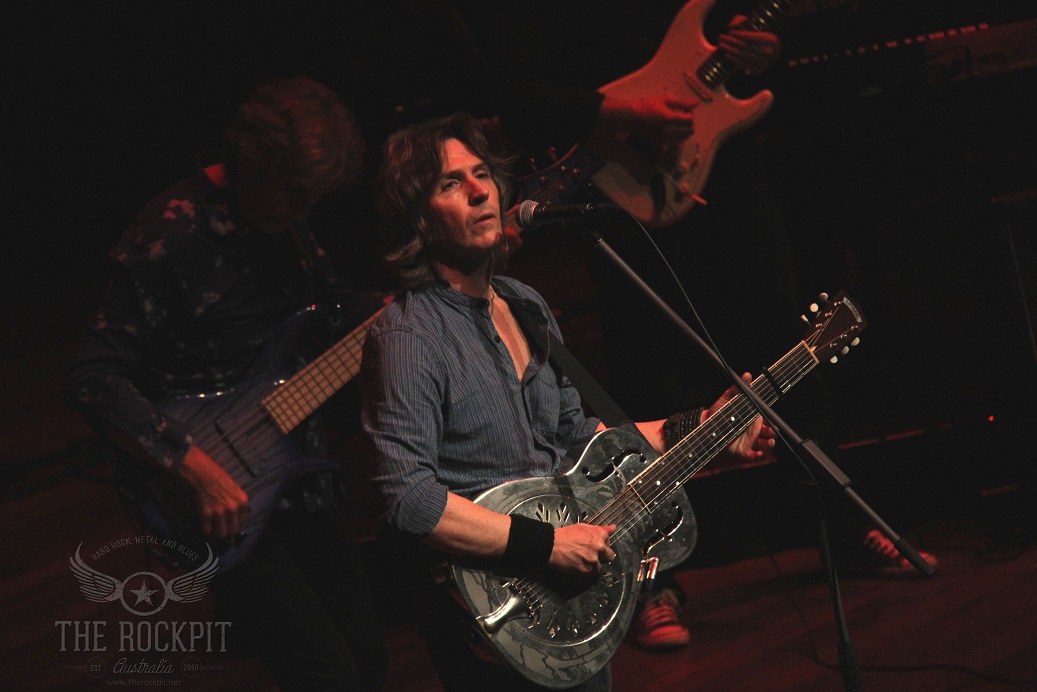 Back in the 1980's Dire Straits was one of those bands that were larger than life. Those hit songs like "Money For Nothing" and "Sultans Of Swing" were played heavily on the radio and on TV and contributed to the success of the band which was probably inevitable anyway. The genius that was Mark Knopfler spearheaded those guitar riffs and melodies, his low voice hovering gently over that classic guitar sound, to see them live in their hey day must of been something to see. Sadly the band disbanded back in the 90's but in the last few years, Saxophone player Chris White brought together what is essentially a tribute to the original Dire Straits including a couple of the original members of the band in himself and drummer Chris Whitten. We were lucky enough to check out their show in Perth on the second last show of the Australian tour.
It was essentially an evening with The Dire Straits Experience and to be honest, it's what everyone came down specifically to see. 2 hours of nothing but a trip back down memory lane as we saw hit after hit of some of the most iconic rock songs in history. It's perfectly understandable that a tribute band is going to cause some questions to be thrown up as far as whether it would hold up to the original. Noone of course can expect anything but the original band to be the same but a band like Dire Straits has certain key elements that are essential in keeping true to the Dire Straits sound. What we found was on point all the ingredients that make the band who they are.
While having original members Chris White and Chris Whitten in the fold helped, it was frontman, singer and guitar extraordinaire Terence Reis that really made this thing legit. The voice, the raspy, low tone that Mark Knopfler was known for was uncanny. Note for note, Terence's voice made you feel like you were well and truly hearing THAT voice in person. Second the guitar, a huge trademark of Dire Straits and seeing that beautiful resonator acoustic guitar on stage early on in the show was very promising indeed. Mark's finger picking style was also replicated by Terence and boy did he nail those guitar licks note for note, but also interestly enough, he added his own flair into the songs with some improvisation and variances added to make it really live and true to the Dire Straits spirit.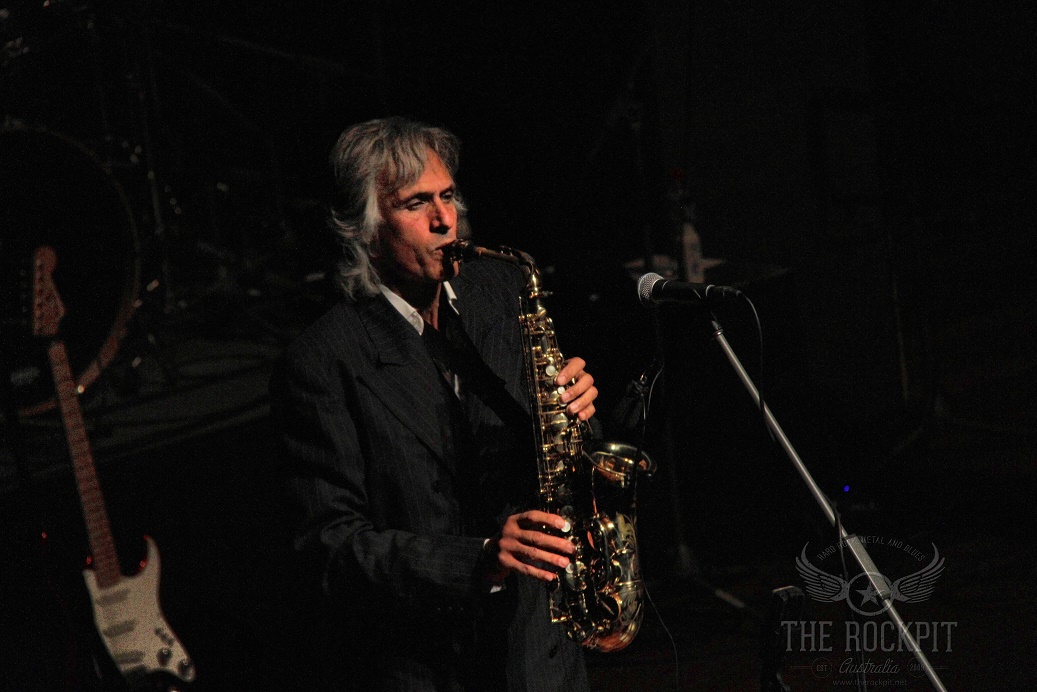 The setlist was brilliant. Although disappointingly a couple of noteworthy tracks were missing like "So Far Away" and "Industrial Disease", the fact that there are so many classic songs to choose from meant there were bound to be a few to make the sacrifice of being left out. Still, those songs were in my waiting list but I can't complain when you look at what was played. "Telegraph Road" started things off, complete with an epic guitar jam and all. It was a huge start to the night and immediately garned a big applause from the crowd once the song came to it's final closure. "Walk Of Life" came in surprisingly early and it's swaggery groove was again on the ball.
There wasn't anything here that wasn't known to anyone in the jam packed crowd that filled the sonically pleasing venue from the balcony right down to the back on the bottom. "Private Investigations" was a sure hit as was "Down To The Waterline", the oldest track played on the night going all the way back to 1978 on the self titled debut album. The epic title track of their most successful album "Brothers In Arms" made it's way near the end and the emotionally charged song was done absolute justice despite there being a few melodic changes to those amazing guitar parts that weave in and out between the vocal lines. It was these kinds of nuances that really made the show an almost whole new experience in hearing these songs again and great to see that it wasn't simply a case of just replicating the originals as on record.
Of course there were still a few key songs missing after "Sultans Of Swing" ended the main part of the set and sure enough, the behemoth that is "Money For Nothing" hit the stage which the crowd roared with delight. The band made it their own however, keeping the groove and key melodies but adding a lot of changes and bringing it somewhat to the millenium era. I could of sat in this venue and watched this band play all night but the 2 hours that we got was amazing enough in itself! For many of us that never got the chance to see the original Dire Straits, this was truly a dream come true to finally see these songs being performed live and in a beautifully rendered way too. If you are a fan and you are on the fence about seeing this band, jump off the fence, come down and check it out. It's truly worth it!
PHOTO GALLERY
Photos by The Buffman