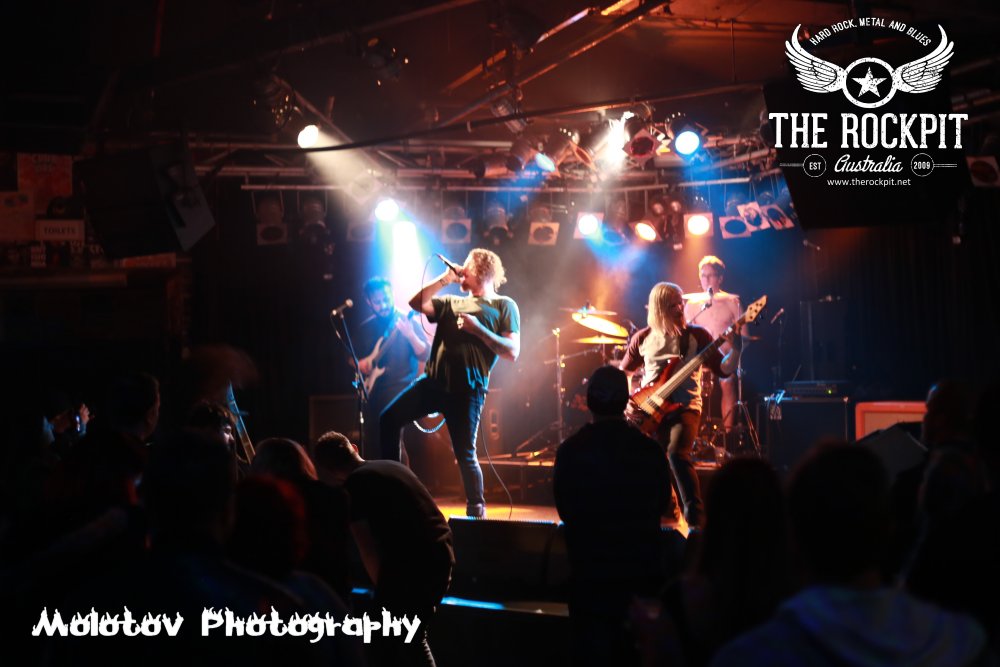 Tonight was the first show on Nucleust's first ever Australia tour promoting their newest release "Resistivity" as they started in Perth at Amplifier Bar with some great support. It was a really interesting night of metal music as we got to see 4 different acts that all had their own distinct style and sound.
The first band for the night was Conform who were to say the least, the most interesting of the night. With a mix of electronic sounding stuff together with a heavy guitar based groove, Conform had a pretty big sound and early punters caught a whiff of it all to start the evening.
Next up were At Depths who brought a more solid metalcore sound that would also be considered quite progressive as well. People in attendance seemed genuinely interested in what they had to offer as they started to roll into the stage area to check out the big noise eminating through the venue. They were certainly one of the favorites for the night.
Illyria are a band to watch out for in the future. Having recently supported bands like Deaf Heaven and Caligula's Horse, one would assume that their sound would be in line with a more melodic approach. While that is true in some sense, they also have a beastly dark, black metal influenced side that sends shockwaves through you the moment they bust it out. Their melodic and progressive approach combines deceptively well with their more harsher, heavier side and it's a unique sound that definitely caught the attention of a lot of punters at the show.
Ending the show were headliners Nucleust who are touring to promote their newest release ""Resistivity". Anyone who has previously seen Nucleust live before will know what to expect but I think there were a few in the crowd that got surprised by their newfound ferocious energy that seemed to be built around the enthusiasm for the new songs. Those new songs by the way sound fantastic too, they sound a little more gutteral live but they generally have that sound live anyway. "Of King And Tree" proceeded by the Tanbur intro and outro is a massive song and shows a different side to the band with it's strong melody and vocal harmony. The set was a mixed bag of old and new songs which was good to see as it did seem like a lot of punters were still hanging off the older ones, even if the new tracks were just as good.
Catch Nucleust on the rest of the tour in Australia:
September 3rd: Eliot St. Bar, Bunbury
September 9th: Reverence Hotel, Melbourne
September 10th: Valve Bar, Sydney
Tour info HERE
Guest Reviewer: M. Bolan
PHOTO GALLERY
Photos by Tammie Molotov – Molotov Enterprises And Photography