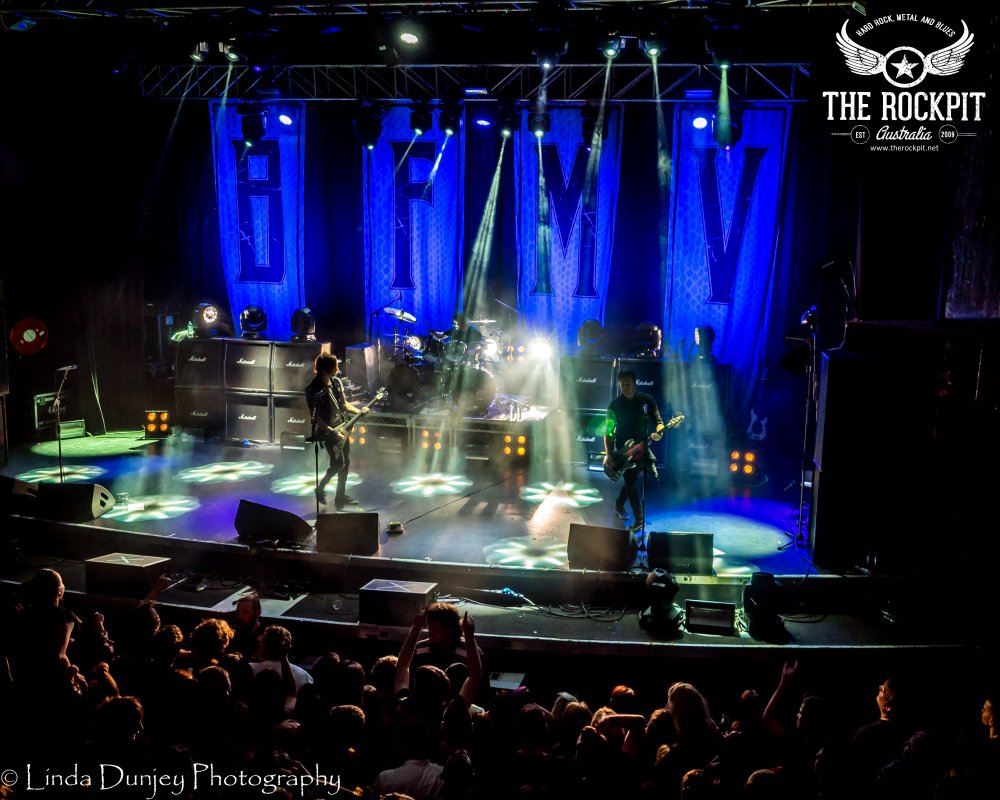 On a very cold Thursday the 20th October 2016, I eagerly lined up outside Metro City in Perth, braving the cold to see Bullet For My Valentine Kick off their 2016 Australian Tour with supporting acts Atreyu and Cane Hill. The line was a flurry of chatter revelling in the exchanging of information on old metal, new metal and everything in between. But the general consensus was the same….This show is going to ROCK!
First up on stage were Cane Hill who are an up and coming band with their debut album "Smile" released in July this year. I hadn't heard a lot of these guys so I was excited to see what they could do. They arrived on stage with an aggressive heavy bass sound that commanded the room they be heard and boy, did we listen! It was hard not to, their heavy sound shook you from the inside. Cane Hill displayed an array of amazing skill and talent as they slam dunked songs off the new album. This band is definitely one to keep your eye on.
Next up were Atreyu, they came out fierce, in control and ready to rock this house. Lead Singer Alex Varkatzas' use of the entire venue really had the crowd hyped up and going insane. Just when I was looking around for him BOOM there he was on the second balcony singing right next to me, it was Metal Magic. As the band called for their singer to be crowd surfed back to the stage they pulled out the golden oldies such as "Right side of the Bed" and the ever popular Bon Jovi cover "You give love a bad name". They were on point, better than I have ever seen then. They made everyone forget there was still another band to come as a big sigh of disappointment moved across the venue like a wave as they said goodnight.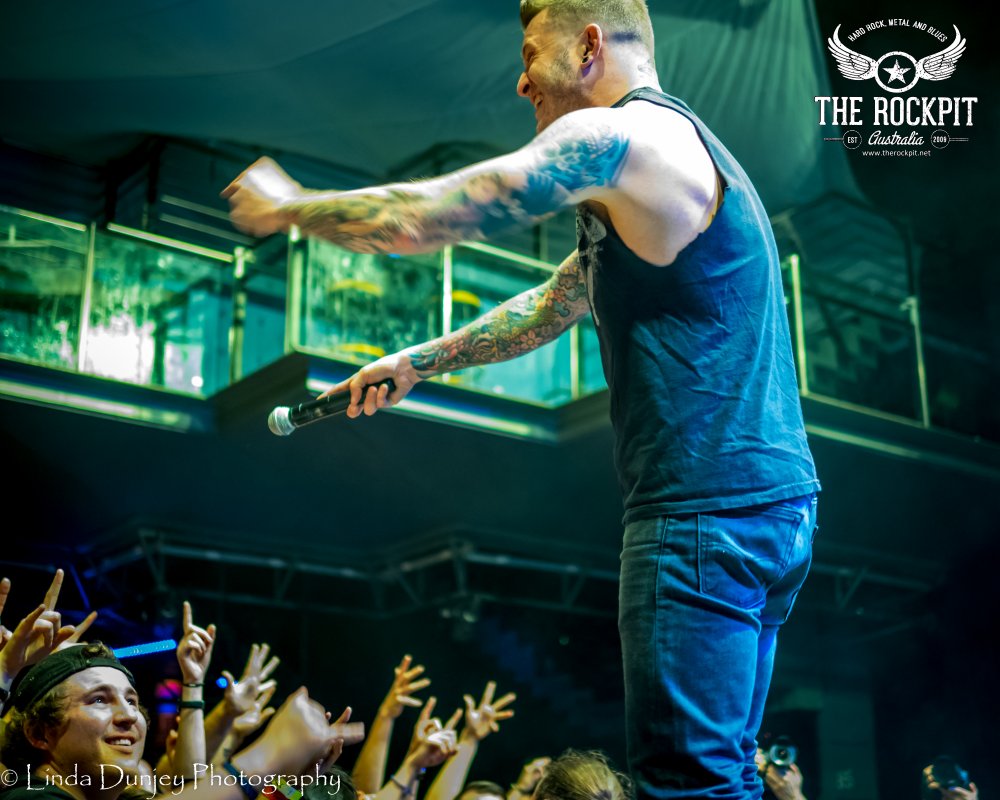 The disappointment was short lived as the Headliner, Bullet for my Valentine exploded on stage in fiery maze of lights and falling backdrops that revealed the band's name…B. F. M. V. They were straight into it; there was not one head that remained still. With new bass player Jamie Mathas who can really power out those backing vocals, it was loud, it was heavy and it was amazing. Along came a mix of well known heavy hitting songs such as "Your Betrayal" and "4 Words" that were just so tight, so heavy and played to perfection the way only Bullet can. We were moved and elated by songs "The Last Fight" and "Scream Aim Fire". Then we came to "Venom", from the latest album of the same name released in August 2015. A beautiful melodic emotionally charged song that provoked lighters and Kumbaya moments.
We were drawing close to end of the evening but this didn't stop Bullet from taking it up another notch. The Encore….and what an encore! The video Bullet has posted from the encore has gone viral as I type this, so well done Perth! The crowd were shouting BULLET BULLET BULLET BULLET desperate to get another fix of the metal goodness that was Bullet For My Valetine this night.
They obliged with what can only be described as one of the most tight and emotion provoking encore's I've ever had the pleasure of witnessing. First encore "Tears Don't Fall" had the crowd on their feet and singing the place down. Matt's vocals were drowned out as the crowd took over this incredible rendition of their favourite Bullet song. It was an amazing vibe throughout the venue, one that Matt Tuck commanded well. The last song "Waking The Demon" was announced and the crowd went wild. This popular old school Bullet song was perfect to end the evening on. It left me feeling like I had just witnessed a miracle of some sorts. This was the BEST I have EVER seen Bullet For My Valentine. They have really polished their performance and are as tight as ever. WHAT A NIGHT!!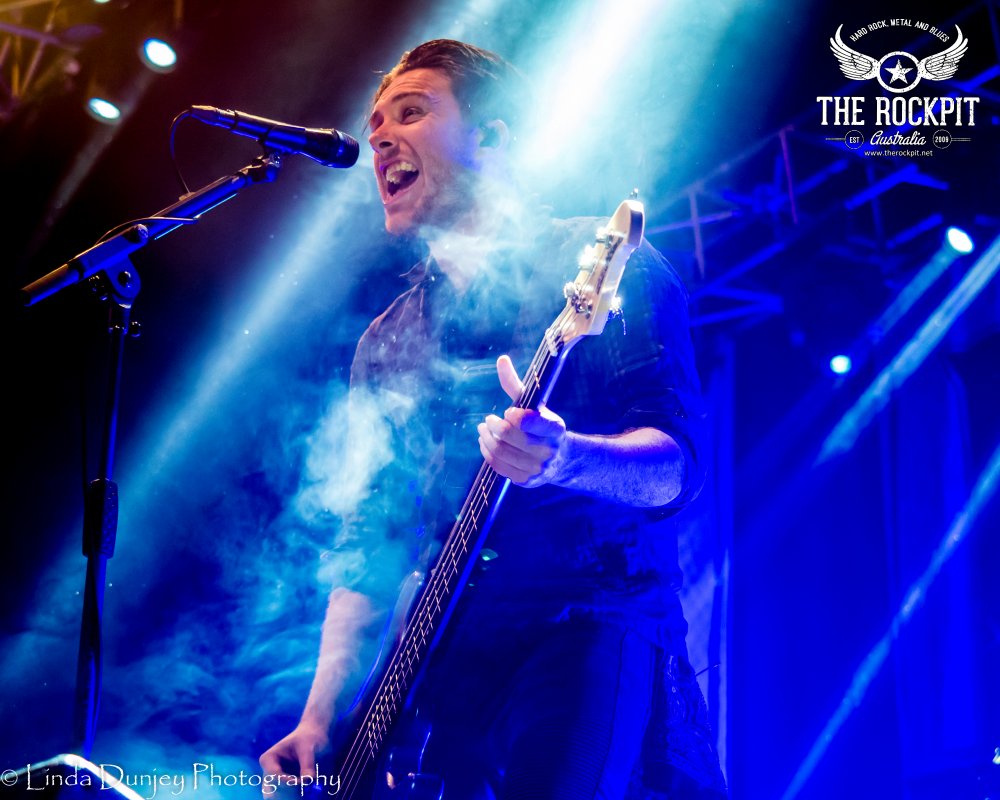 PHOTO GALLERY
Photos by Linda Dunjey Photography