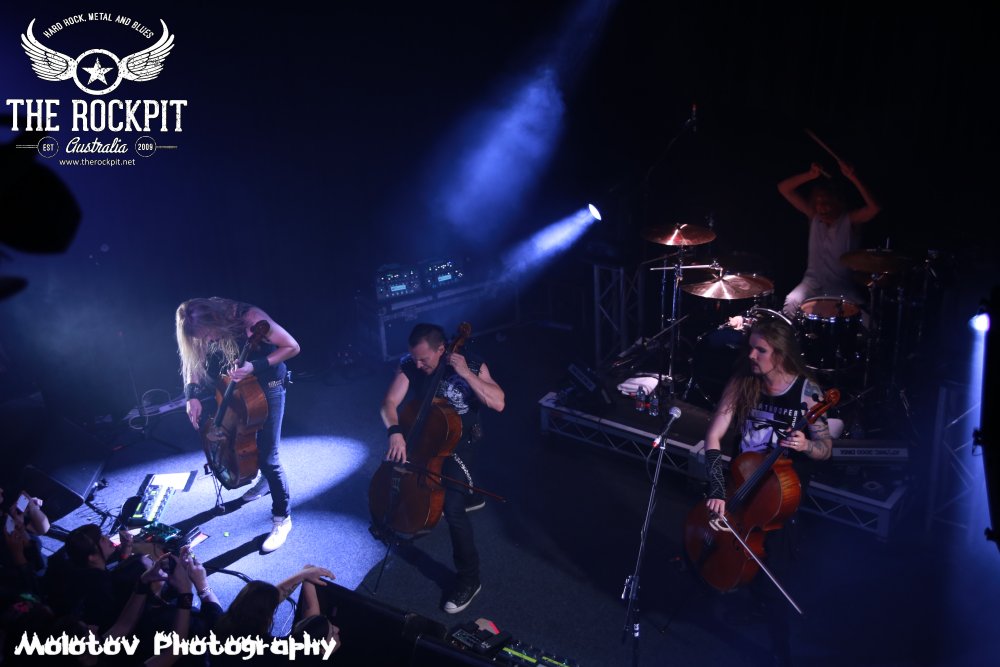 Finnish cello masters Apocalyptica returned to Australia, less than 2 years after their explosive appearance at the final Soundwave Festival in 2015. This time around they came back as headliners for a club tour and as we found on their first show of the tour, no matter where the stage was, Apocalyptica are simply magnificent!
Opening the night was Tempest Rising, local boys of the Perth metal scene and as always, a good fit for the show with Apocalyptica. Their enthusiasm on stage was shared by the growing crowd who were well into the heavier beats of the band as they warmed things up for the night. Tempest Rising have been a band I have seen grow from the early beginnings in Perth to what is now becoming one of the go to bands for international acts rolling through Perth, something that every music fan who supports local music can really appreciate.
Sydney instrumental rockers We Lost The Sea were an interesting band to check out. Having not previously heard much about them before, they came to Perth as the main support for Apocalyptica on the tour and immediately showed the Perth crowd what potential this band had. From really quite and mellow moments to rip roaring heavy jaunts of guitar noise, We Lost The Sea have a very climactic build in their music that starts from point A in shallow waters to point B in the deeper parts of the water. Throwing in psychedelic nuances and a very chilled vibe at times, The Sydney rockers showcased instrumental music in a different way that may be new to many Perth fans.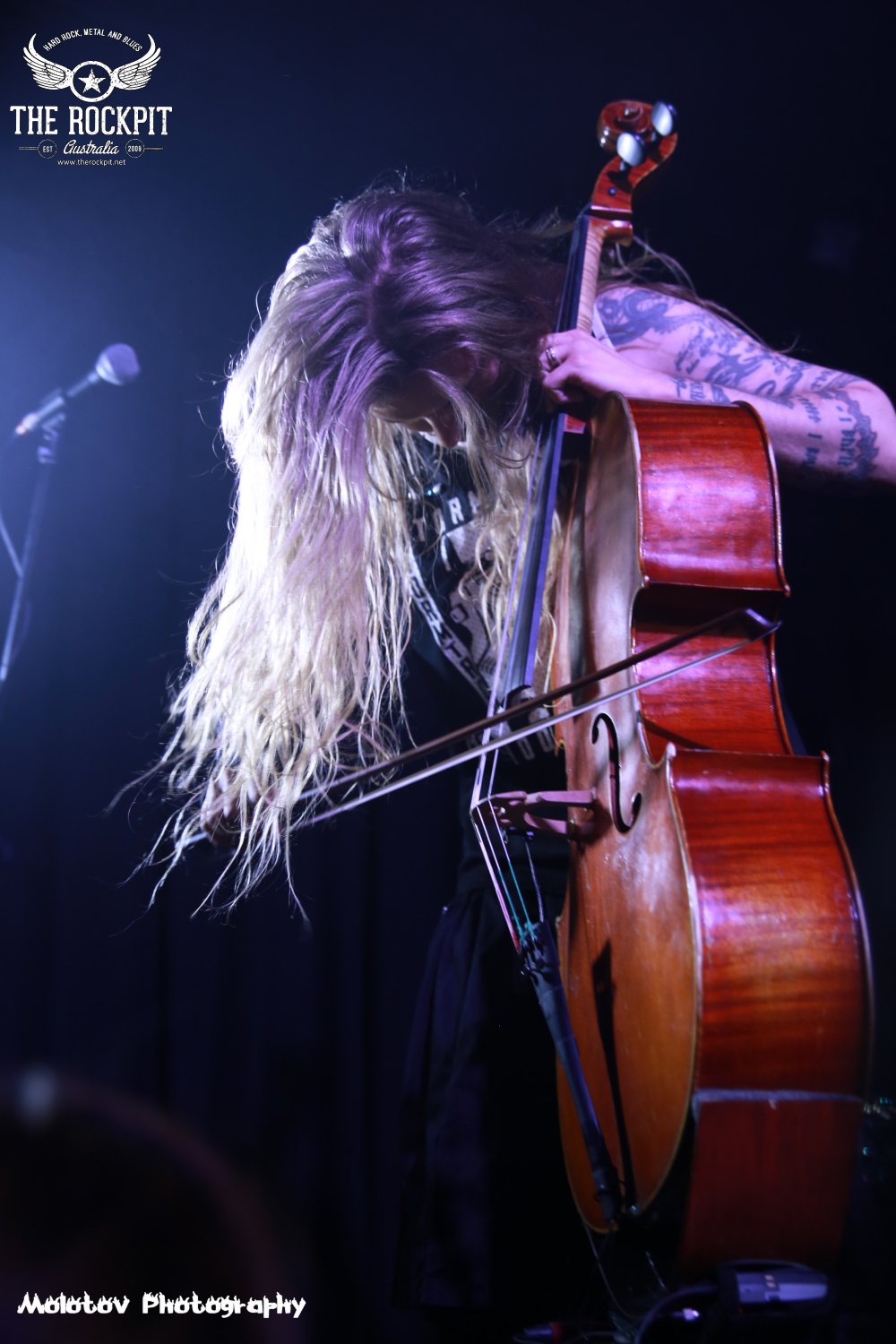 The Finnish band known as Apocalyptica came out to a solid crowd not long after and straight away we got some vintage stuff with their rendition of Sepultura's classic "Refuse/Resist" before taking off into later material with singer Franky Perez bursting out with a gleeful smile on his face. Only a couple of songs from the new album "Shadowmaker" made the set including the uplifting "House Of Chains" as the band tried to take something from as much of their back catalogue as possible. Sonically speaking the cellos are just as dark and heavy as any distorted guitar you will ever hear, in some ways the speed and intensity is almost magnified with the big instruments as the band frenetically try to keep the pace up with the energy flowing back and forth in the room.
Setlist wise, mixed with the vocal songs with Franky were a substantial amount of instrumental pieces from earlier albums along with some of the covers that they began their career with including a brilliant take on "Master Of Puppets" which was lightning fast and chopped into a more focused and straight ahead version. The crowd sang along with the Metallica classic as Apocalyptica showed 20 years of fantastic mastery of the cellos done heavy metal style. "I Don't Care" was also a hit with the crowd as both Franky and Paavo Lotjonen riled the crowd up to sing and dance along. The always fun "Seek And Destroy", also from Metallica and a medley of post-classical hits rounded out the night and the almost hour and a half of Apocalyptica's set was over. Brilliant as always, fun to watch and just an entertaining show overall.
APOCALYPTICA AUSTRALIAN TOUR 2016:
Wednesday, 21st September: Capitol, Perth
Friday, 23rd September: Prince of Wales, Melbourne
Saturday, 24th September: Metro, Sydney
Sunday, 25th September: Max Watts. Brisbane
Tickets and tour details can be found at Destroy All Lines.
PHOTO GALLERY
Photos by Tammie Molotov – Molotov Enterprises And Photography