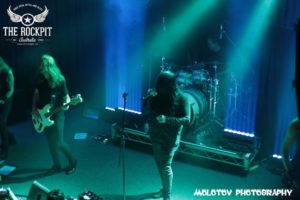 Swedish melodic metal heavy weights Katatonia returned to Australia this past week and ended their tour in Perth to finish what ended up being a great run of shows. We caught all the action from the now progressive rockers as they wrapped up the tour in the far west of Australia.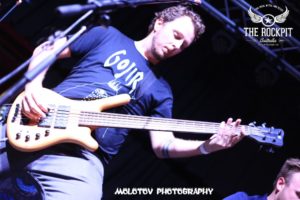 Perth's prog masters Chaos Divine and Voyager suitably opened the show as support acts for the night and no two bands in Perth could of been better for the job. With the ability to draw decent crowds on their own while engaging with the audience musically and stage wise to perfection, the now Perth veterans warmed the crowd up and showed the eager Katatonia fans why it's not just the Europeans who can prove themselves on the live stage time and time again.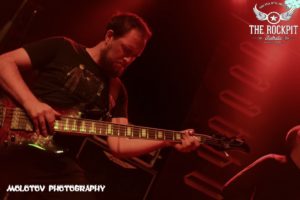 Katatonia were of course up next and the anticipation was pretty high as not only has it been a little while since we last saw them but their most recent album " The Fall Of Hearts" is some of their best work yet. The new songs sounded great of course as it showed their more progressive side which has become more prominent over the years and those new songs filled almost half the set which maybe showed how confident they were in them. The epic "Serac" is a favorite with it's massive journey through both heavy and light melodies and was really enjoyable to watch too.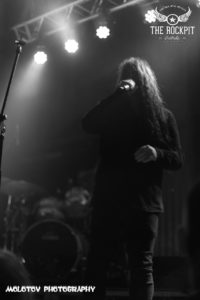 "Deliberation", "Soil's Song" and "Leaders" from their brilliant "The Great Cold Distance" album which is celebrating it's 10th anniversary were clearly also fan favorites and it's easy to see why this album is considered their best one. The band also stayed away from a lot of their early albums and focused more on later material which makes sense given the change in direction they took all those years ago. Overall it was great to see Katatonia back in Australia again and cannot wait to see them return which hopefully will be sooner rather than later!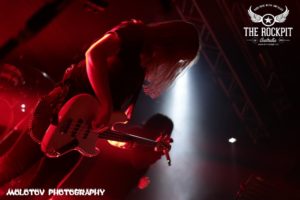 PHOTO GALLERY
Photos by Tammie Molotov – Molotov Enterprises And Photography