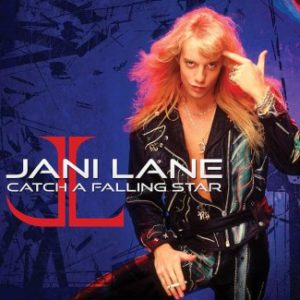 I must admit I was never a huge fan of Warrant as a band back in the day (Ironically I revisited the back catalogue after Lane's death and wished I had been) but like everyone in the Rock Community I was saddened when Jani Lane passed in August 2011. This album won't be news to many – it's essentially a compilation of tracks Lane recorded vocals for which appeared on a number of rock tribute albums put out over the years. So if you're a fan of Lane, or don't have all of those individual releases then it's a neat way to get a hit of great music from a guy with a great voice.
Of course with the tracks coming from already released compilations there's nothing new here and it's actually good to see that he landed some of the 'bigger' tracks by many of the artists he's covering, no doubt a nod to his pipes (or maybe his availability?).
The album itself is a cool collection, I mean staring with my favourite Cheap Trick song 'I Want you to Want me' isn't a bad start, but then to back it up with one of Van Halen's finest in 'Panama' and Def Leppard's evergreen 'Photograph' it's essential! It's not the easiest to cover Van Halen but he pulls it off nicely.
After that it's a mix of feelings, at times you feel he's going through the motions but at others there's a clear reverence. You have to remember that on a lot of these albums an artist is paid a flat fee to perform and that's the deal apart from maybe a small cut of the 'mechanicals'.
The cover of 'The Ocean' does little for me, but that's more the generic nature of the backing, and 'Electric Eye' by Priest isn't his best moment but remember you are talking two of the best belters in Rock and Metal respectively there. On the other hand I like his vocal take on 'Doctor Doctor' again if not the backing track (who can do Schenker after all!). One of my favourites though is the underrated 'No Surprize' by Aerosmith which he really seems to get; and Nugent's 'Free For All' aint bad either.
RIP Jani.
TRACKLIST
I Want You To Want Me feat. Ryan Roxie (Alice Cooper / Slash s Snakepit)
Panama
Photograph
The Ocean
Doctor, Doctor
Electric Eye
Free For All feat. Jake E. Lee
No Surprise feat. Chris Holmes (W.A.S.P.)
Lay Your Hands On Me feat. Erik Turner & Jerry Dixon (Warrant)