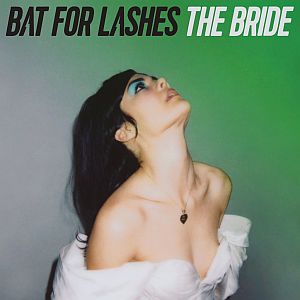 OK not something you might expect to be reviewed on a Rock website but sometimes you need to listen to something different just to blow away the cobwebs. For me that album was 'Bat The Lashes' new release 'The Bride' not because I'd heard of them (or rather her, as it transpired) or even been recommended, it was just that the release fell in my inbox next to the new Rival Sons.
It's a long way from Rock and Roll… instead what you get is mood: gentle drifting vocals, strong ballad-based songs and lots of raw emotion. It's not rock, there's barely any instrumentation that bothers the synthesisers or piano other than a sinister bubbling eastern-tinged flamenco guitar on the spoken word piece 'Widow's Peak'.
It's funny how music is though, despite genres being a million miles apart, opener 'I Do' had me with its nagging melody until I realised it was somewhat akin to 'Feel Like Making Love' by Bad Company!
This isn't an album for everyone, and certainly not for the harder rockers out there, but it is a nice change of pace and beautifully wrought. When I was younger I used to love music by bands like The Cocteau Twins and this is as close to the feeling they gave me as I get these days; but here there's a story, full-blown and beautifully realised rather than The Twins nonsensical (though wonderful) daubs of paint.
At it's best 'The Bride' offers you some stunning soundscapes from the haunting 'Land's End' and the slow, low, soft and dreamlike 'Never Forgave the Angels' to the nice and poppy 'Sunday Love'. There's a folky vocal to 'Close Encounters' that is just beautiful and 'If I Knew' will make you weep.
This is a fine album, one that seems to have been lovingly crafted and moulded rather than simply 'produced' given the subject matter it is I guess impossible not to feel a little downcast, but somehow 'The Bride' is also a remarkably uplifting album, giving off more gentle white than the shadows that lurk within might suggest.