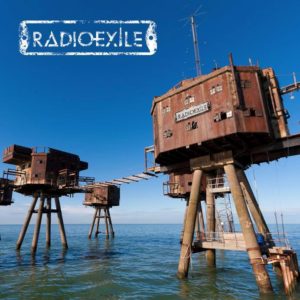 There's more than a touch of vintage Bon Jovi to Radio Exile's opener 'High Road, High Price' but as you listen on you realise there's a lot more to this modern Melodic Rock band than might at first meet the ear. If you then add a little of the flavour of the impressive Winery Dogs you're sort of there sonically, except that the sound is slicker, more glossy which of course some will like more than others as sometimes the guitars lack a little grit.
Still it's a cool opening and the lead single 'No Pity on the Highway' is very catchy, though it is by far the heaviest track here perhaps giving a little misdirection on what to expect as the remainder is much lighter fare with guitars down a little in the mix.
As for highlights 'Higher than the Sun' just has one of those choruses made to sing to and there are obvious overtones of Queen, but done well (and few manage that so well). Elsewhere if you like it lighter then the John Farnham meets Journey 'Starting Over' will taste sweet and you can't go past the Journey-like 'Down in a Hole' or the balladic 'Feels Like Home'.
It may be a little on the light side for some, but the songs are well-crafted and the vocals are at times sublime.  It's a real grower too and might remind some of Harry Hess' First Signal project in places, and that for me is as good as this genre gets.