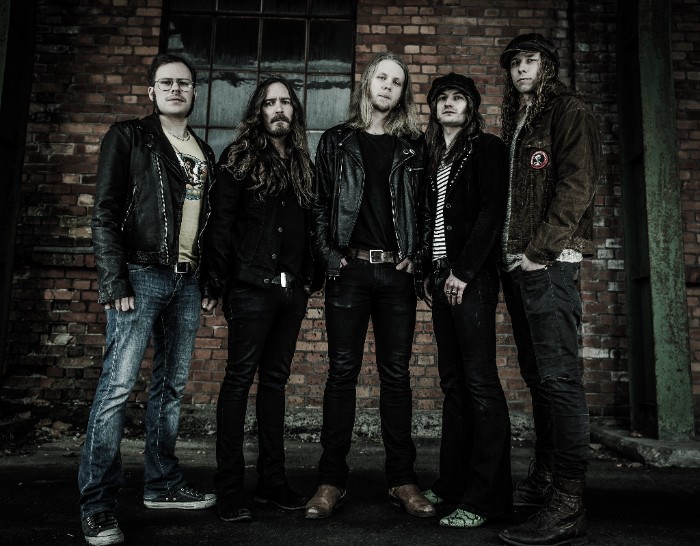 Swedish heavy rockers GRANDE ROYALE have teamed up with Decibel to stream "R'N'R Business", a new track from their forthcoming Nicke Andersson produced album Breaking News.
Stream the track here:  http://decibelmagazine.com/blog/2017/7/20/track-streampremiere-swedens-grand-royale-rock-with-mellow-class
Pre-order Breaking News here: http://freighttrain.se/sv/the-sign-record/grande-royale-breaking-news-pre-order.html
If you combine the amount of snakeskin and sideburns in the above photo with the fact that the bunch of us are mere human beings whose ears sometimes need a break from the calamitous noise of extreme music's most extreme sounds, it's not hard to figure that the band in the photo, Jönköping, Sweden's Grand Royale, probably hail from the hard rocking '70s side of the musical spectrum. The band's third and forthcoming album, Breaking News was recorded by Nicke [Entombed/Hellacopters] Andersson at his Honk Palace studio and, by all accounts, was created in a haze created by the things that usually create haze alongside healthy helpings of rock 'n' roll that fall somewhere between classic Motor City madness and chaw spittin' southern rock.
Breaking News is set for release on August 25th on The Sign Records