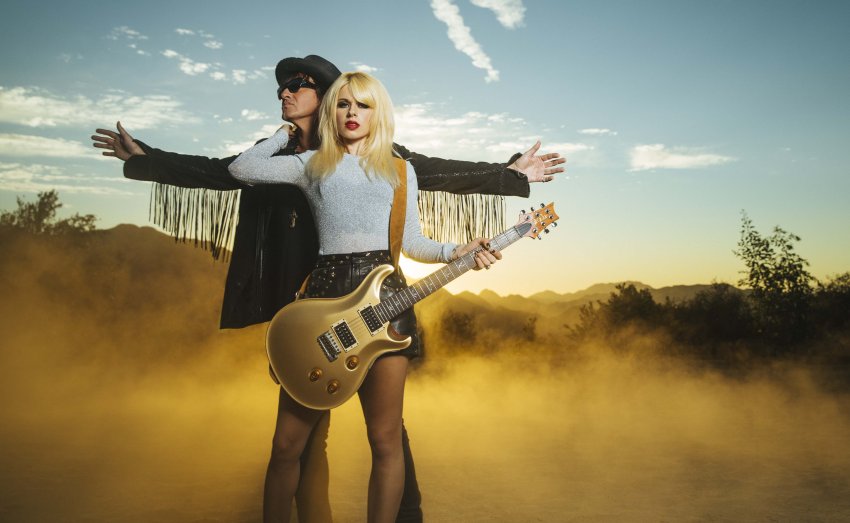 2018 is set to kick off in the most sensational way. Brand new summer festival, Under the Southern Stars is bringing together the best of Aussie Rock with an international touch.
Headlined by the Working Class Man himself Jimmy Barnes, Under the Southern Stars will be coming to two stunning coastal locations in NSW and VIC this January.
Jimmy Barnes is the heart and soul of Aussie Rock and Roll. After 40 years on stages of all kinds, Jimmy is an icon – his nickname "Barnesy" conjures up thoughts of rock music at an ear-splitting volume. As frontman of the legendary Cold Chisel, to his distinguished solo career, Jimmy has had more #1 albums than any other Australian artist and been inducted into the ARIA Hall of Fame. Twice.
Jimmy has been through it all and lived to tell the tale detailing it all in his bestselling memoirs, Working Class Boy and Working Class Man, adding bestselling author to his resume and cementing his place in Australia's heart and heartland. Along the way, he has sold more records in Australia than any other domestic rock & roll artist. Jimmy's live shows are legendary for their intensity.
Joining Barnes is American rock icon and Songwriters Hall of Famer, Bon Jovi's own, Richie Sambora (who has sold over 130 million albums worldwide and has co-written over 20 Top 40 hits and 11 Top 10 hits). Sambora will unite with kindred spirit, platinum selling solo artist and Australian guitar virtuoso Orianthi (who has shared stages with the likes of Michael Jackson, Santana, Prince, ZZ Top and was the first female member of Alice Cooper's band).
Individually they have both written chart-busting singles, toured the globe extensively, collaborated with superstar artists, and released three solo albums each. Now, teaming up as RSO, this is the next chapter for these celebrated artists.
The cream of the Aussie rock industry, Diesel, Richard Clapton, Ash Grunwald and Dallas Crane will round out this first class Under the Southern Stars lineup.
From turning out one great rock anthem after another, on 12 albums and countless tours with Bon Jovi, to collaborations with Pink, Cher and Dolly Parton; Songwriters Hall of Fame inductee, Ritchie Sambora has seen a hundred million faces and he has rocked them all.
Sambora's latest project is a RSO, a union with Australia's own guitar superhero, ex Alice Cooper and Michael Jackson band member, Orianthi.
They return to Australia in January, with their new live show and set, now perfected and well and truly honed; and on a mission to prove what amazing performances they are capable of.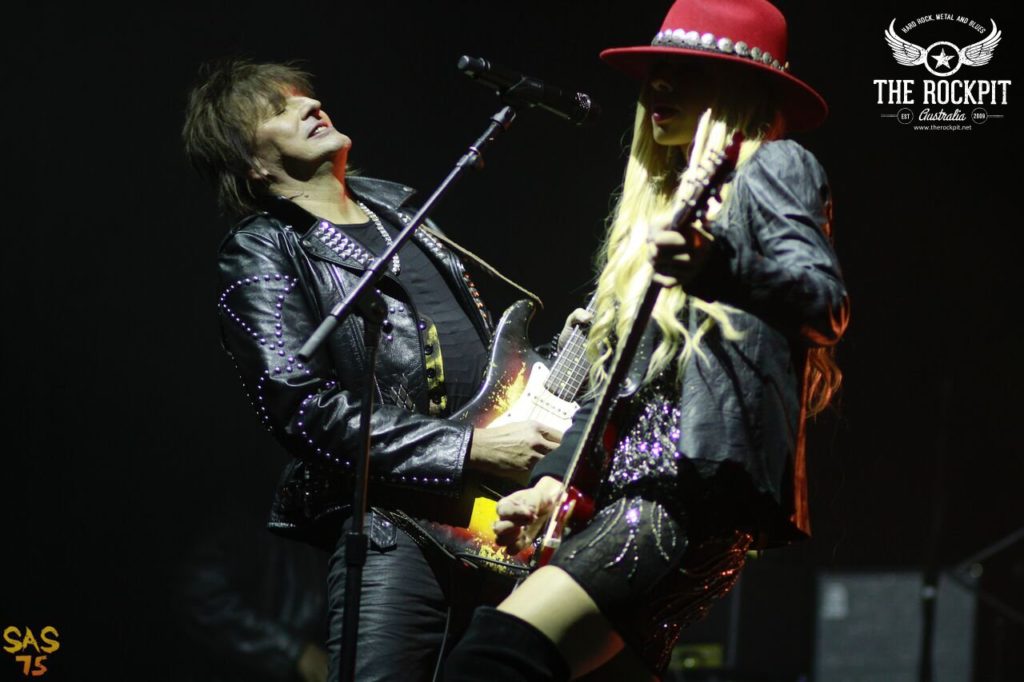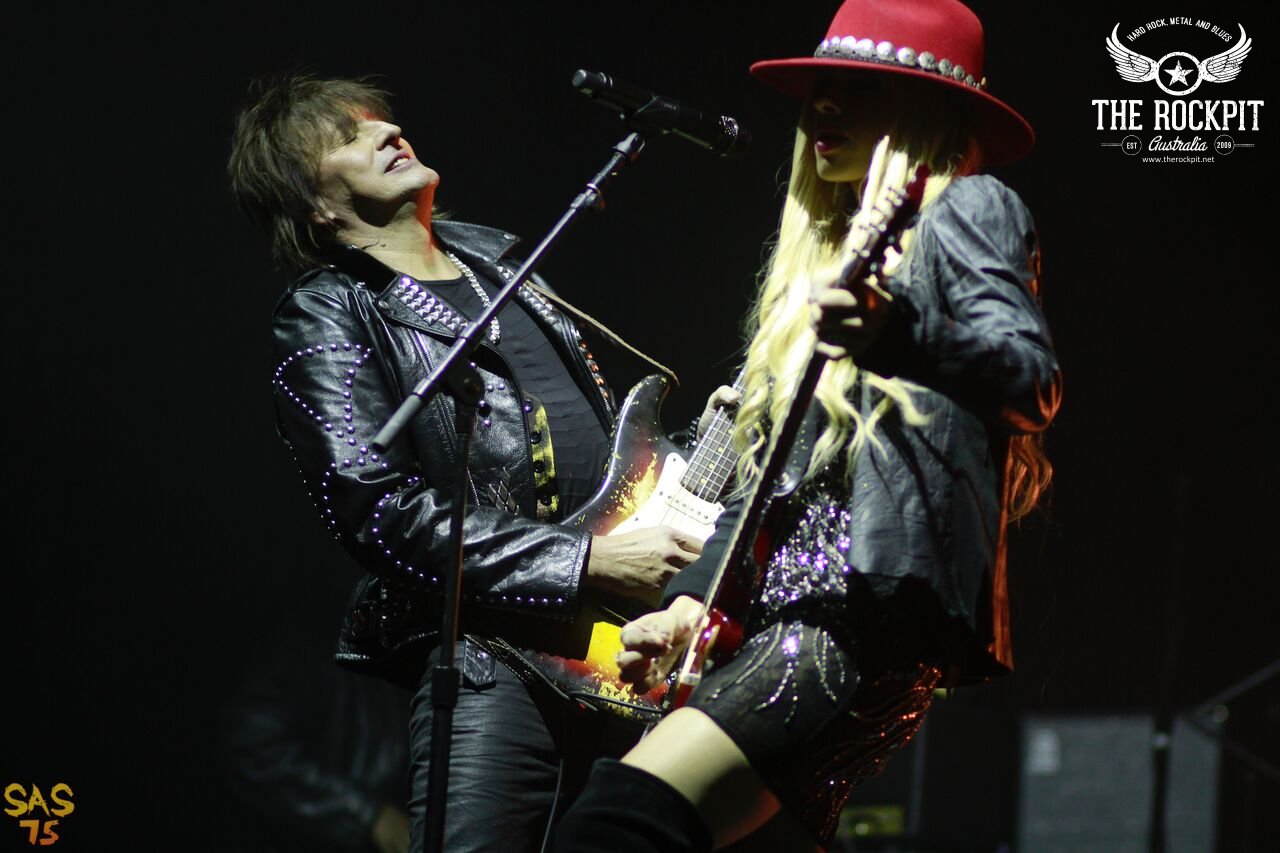 Be warned that with a line up including Australian royalty as well as an international rock icon, tickets won't last long. Don't miss a rare opportunity to see this top tier calibre of talent in a stunning coastal setting. The quintessential Australia summer experience is filled with family, friends, good food and great live music and this festival has raised the bar.  Under the Southern Stars is the perfect holiday festival!
** In addition to their festival commitments RSO will play 4 side shows in Sydney, Melbourne, The Gold Coast and the Sunshine Coast. 
Tickets on sale now
UNDER THE SOUTHERN STARS
January 6th :  Harry Elliott Oval, Tuncurry (NSW)
www.ticketmaster.com.au
January 7th :  Hastings Foreshore Reserve, Mornington Peninsula (VIC)
www.ticketmaster.com.au
SIDE SHOWS: Richie Sambora & Orianthi – RSO
January 10th :  RSL Club Southport
supported by The Rich and Famous
www.rslclubsouthport.com.au
January 11th :  The Shed at Aussie World, Sunshine Coast
www.theshed.live
January 12th  :  Max Watts , Fox Studios, Sydne
Supported by The Choirboys
www.oztix.com.au
January 13th  :  Prince Band Room, St Kilda, Melbourne
Supported by The Choirboys
www.oztix.com.au
FOR EVENT INFORMATION VISIT:
www.underthesouthernstars.com.au
www.oneworldentertainment.com