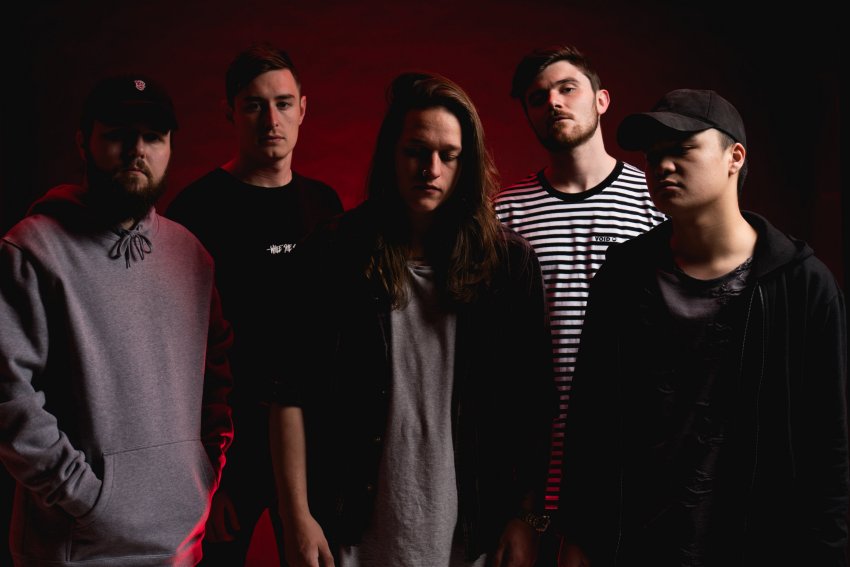 The upper echelon of our heavy music hierarchy needs to make a little room as South-Sydney five-piece, Polaris announce their highly anticipated debut album, The Mortal Coil out November 3 via Resist Records.
Pre-Order The Mortal Coil now from www.polarisaus.com.au
The Mortal Coil was recorded in Polaris' self-made studio in Mollymook, NSW, where they shipped American tandem, Carson Slovak and Grant MacFarland of Atrium Audio to oversee the recording. No strangers to success themselves, the hotly-tipped duo most recently produced, engineered and mixed August Burns Red's Grammy-nominated album, Found In Far Away Places.
Guitarist Rick Schneider talks about the recording of The Mortal Coil, "Recording The Mortal Coil was unlike any studio experience we'd had before, both in location and environment. A few hours south of Sydney we rented a holiday house, not knowing how well it would suit our needs. We managed to set up two work stations and quickly found ourselves in a focused, yet highly relaxed work environment. While stress would inevitably makes its way into the process, the end result is something we are all very proud of, and I'll personally always look back on that month fondly."
Polaris unveil brand new single and video, The Remedy. "The lyrics for this song are introspective in a very stark, critical way – it's a song about feeling trapped by your own bad habits, feeling like you're just stumbling around blindly making mistake after mistake without really learning anything from it. We've always tended mostly towards writing from a very personal, vulnerable place and I think lyrically there's a lot of uncomfortable truths on this record." explains drummer, Daniel Furnari.
"Filming for The Remedy took place over a single afternoon at mine and Daniels old high school, who were kind enough to let us use their green screen. Unlike previous videos we've done, we all shot our takes individually which posed as somewhat of a challenge without other people playing around us to feed off of. We chose to work with the guys at Red Boss again as we felt they suited the project and were really able to guide and expand on the idea that we had." says bassist/vocalist, Jake Steinhauser
THE MORTAL COIL TRACK LISTING:
01. Lucid
02. The Remedy
03. Relapse
04. Consume
05. Frailty
06. In Somnus Veritas
07. Dusk To Day
08. Casualty
09. The Slow Decay
10. Crooked Path
11. Sonder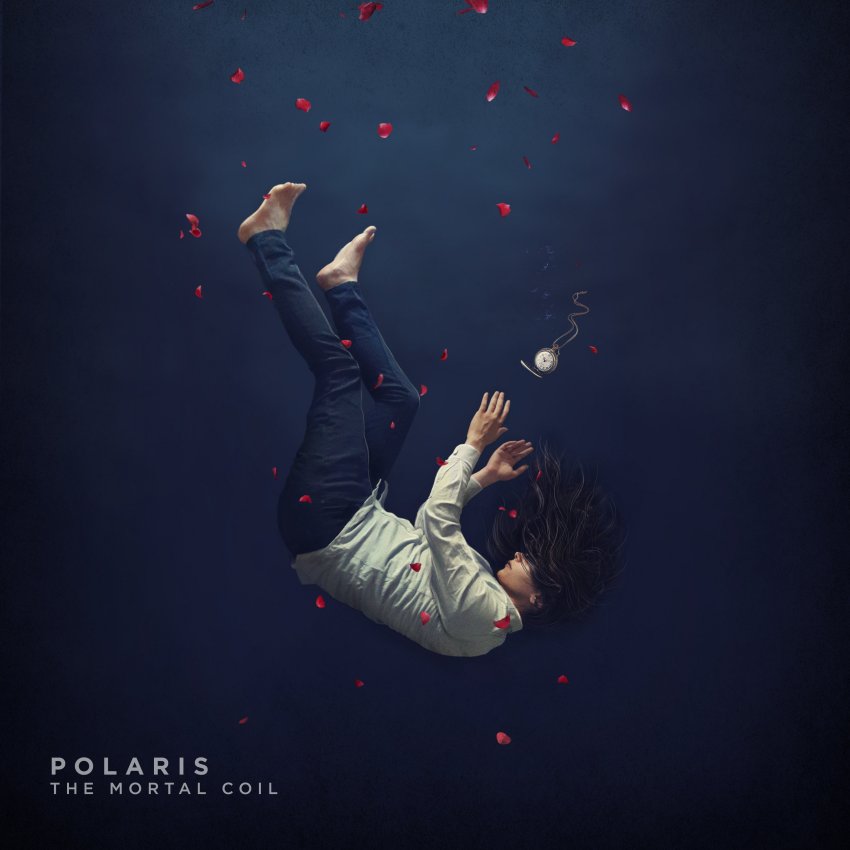 Three years of tireless touring, boundary pushing writing and independent recording saw Polaris groom an army of supporters that's already the envy of many in the heavy music realm, all of which culminated in the unveiling of the Guilt & The Grief in January of 2016. Whereas most self-released EPs register as a mere blip on the radar, Polaris' sophomore disc landed at #34 on the nation's ARIA chart, as well as a head-turning #2 finish on the AIR polls!
They have shared the stage with fellow prog-metal enthusiasts Periphery and Northlane, Hellions, Parkway Drive and recently joined British powerhouse While She Sleeps, Japanese favourites Crossfaith and Byron Bay eco-warriors In Hearts Wake on their massive Ark tour around the country.
Those eager to see Polaris shred live won't have to wait long, as the quintet will be performing at Bigsound on Wednesday 6 September at 256 Wickham and hitting the road this October for The Remedy Australian Tour with special guests Belle Haven, Deadlights and Daybreak before they head to Europe in November for a month long stint on the Never Say Die! tour with Emmure, Deez Nuts, Chelsea Grin, Sworn In, Kublai Khan and Lorna Shore.
Tickets for The Remedy Australian Tour are on sale now at www.polarisaus.oztix.com.au.
Get in quick as Melbourne's first show sold out within days and tickets for the remaining shows are flying out the door!
THE REMEDY AUSTRALIAN TOUR
WITH SPECIAL GUESTS
BELLE HAVEN, DEADLIGHTS & DAYBREAK
Friday 20 October: Fowlers Live, Adelaide Lic AA
Saturday 21 October: Northcote Social Club, Melbourne 18+ – Sold Out!
Sunday 22 October: Phoenix Youth Centre, Melbourne AA
Thursday 26 October: Oxford Art Factory, Sydney 18+
Friday 27 October: The Brightside, Brisbane 18+
Saturday 28​ October: The Boston, Perth 18+