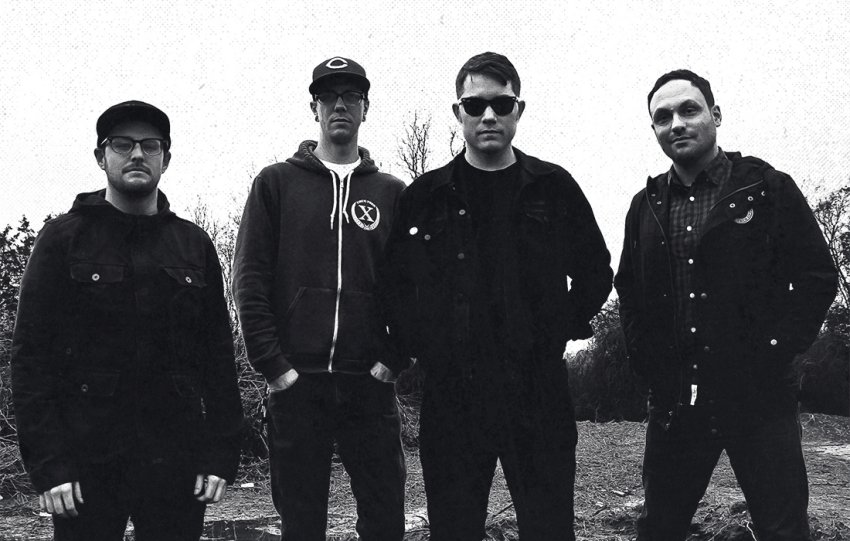 US Post-Hardcore pioneers, Hawthorne Heights will return to Australia for shows across August and September!
This time around they will be playing their landmark first two albums, 2004's The Silence in Black and White and 2006's If Only You Were Lonely in full. Both of them!!
Making this tour one of epic proportions, are some seriously special guests!
River Oaks, a project from Silverstein main man Shane Told, and Spitalfield's Mark Rose
One of Sydney's longest running modern rock bands. Sienna Skies have become a staple in the local scene and with four full length albums and an EP under their belts.
They will be opening the show in every city bar Perth, Gold Coast and Auckland. Local openers for those shows have now been confirmed.
In Perth, Nautical Mile will bring their combination heavy rhythms and poppy vocals to the Amplifier in a display of post hardcore meets pop punk that's seen them become a go to band in their home state and beyond!
Gold Coast natives, Kings At Heart celebrate their tenth anniversary this year!
A decade of emotionally driven, intelligent heavy music with a focus on acceptance and understanding instead of on breakdowns, has led the band to be one of the most highly respected acts in the scene.
Auckland's Fire For Glory have hooks for days. Their memorable and highly charged pop punk has given them a #1 on the NZ iTunes Rock Chart! A more entertaining start to the night you will be hard pressed to find!
With huge hits such as Ohio Is For Lovers, Niki FM, Silver Bullet, Saying Sorry, Where Can I Stab Myself in the Ears? Hawthorne Heights have been instrumental in shaping the sound of modern hardcore.
Mixing keyboards and upbeat melodies with screaming backing vocals and big pop punk choruses, Hawthorne Height's defined a genre!
A true one man solo project, Shane Told plays every instrument on the debut River Oaks EP which he will be playing along with select Silverstein tracks!
Acoustically driven, emotionally laid bare with Shane's signature pop punk sensibilities.
Mark Rose will be performing a full set of songs from Spitalfield's extensive catalogue
TOUR DATES
Monday, August 28: Amplifier Bar, Perth
Tuesday, August 29: Fowlers Live, Adelaide Lic/AA
Thursday, August 31: Corner Hotel, Melbourne
Friday, September 1: Small Ballroom, Newcastle
Saturday, September 2: The Bald Faced Stag, Sydney
Sunday, September 3: The Zoo, Brisbane
Monday, September 4: Shark Bar, Gold Coast
Tuesday, September 5: Kings Arms, Auckland
Tickets are $35 + GST & BF
On sale now!