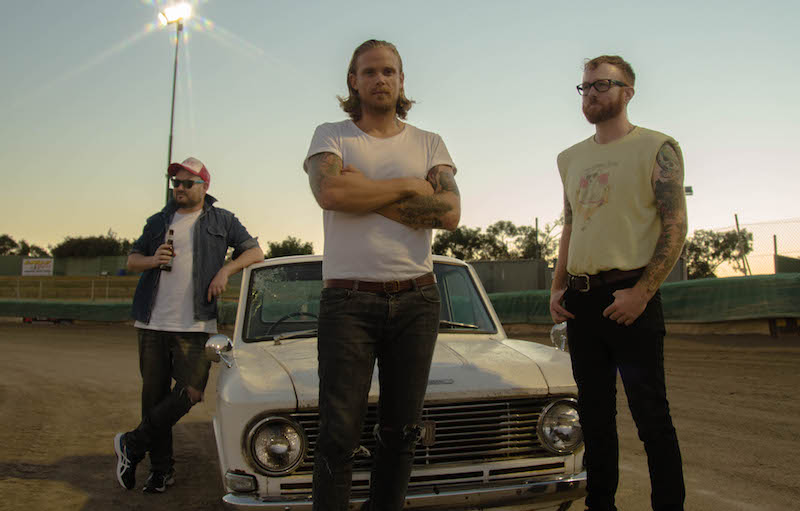 Adelaide punk-cum-rock-cum-hardcore outfit Grenadiers have announced they'll be joining Atlanta's '68 on the road this July for an Australian tour. Individually, Jesse, Phil and Jimmy are rooted deep within the history and mythology of rock, punk and hardcore. Combined, they become a fearsome, relentless beast that sounds like its feasted on the souls of Queens of the Stone Age, The Bronx and Bad Religion, at midnight in an abandoned desert truck stop.
With these awesome powers they write songs that dissect the absurdity of the everyday, which makes them the perfect fit to share the stage with the insanity that is '68's Josh Scogin & Michael McClellan.
Tickets are available now HERE
'68 have toured alongside the likes of Bring Me The Horizon, Every Time I Die, and The Fall Of Troy to name a few, Grenadiers as well find themselves no strangers to the big stages, having supported musical legends such as Millencolin and Shihad around the country; by their powers combined this is sure to be a show people will be telling their friends about.
'68 return to Australia in July for a string of intimate shows kicking off in Adelaide and making their way through Melbourne, Canberra, Sydney, Newcastle, and Brisbane.
Destroy All Lines & Chugg Entertainment Presents
'68 AUSTRALIAN TOUR DATES:
THURSDAY 20 JULY – ENIGMA BAR, ADELAIDE 18+
FRIDAY 21 JULY – NORTHCOTE SOCIAL CLUB, MELBOURNE 18+
SATURDAY 22 JULY – THE BASEMENT, CANBERRA 18+
SUNDAY 23 JULY – OXFORD ART, SYDNEY 18+
MONDAY 24 JULY – SMALL BALLROOM, NEWCASTLE 18+
WEDNESDAY 26 JULY – CROWBAR, BRISBANE 18+
Tickets $30 + BF on sale now
www.tickets.destroyalllines.com