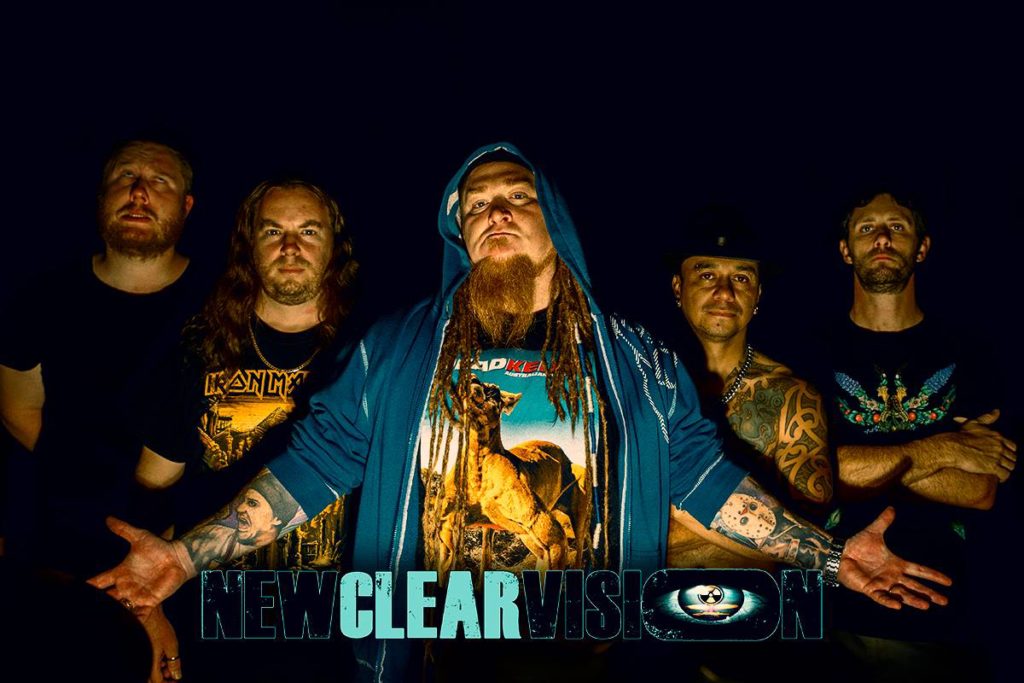 Sunshine Coast heavy-hitters, New Clear Vision only recently released their newest single, 'No More Screams', and now they're going all out with the launch of their full-length self-titled album – a release that has been almost two long, hard years in the making.
Nundah's Prince of Wales Hotel will be the official venue for the launch of New Clear Vision's album on September 1.
It's been a turbulent and drawn-out journey for the band, who actually started recording the album (at Wagwurst Studio with producer Trevor Stefiuk) before playing any live shows, honing their sound and (eventually) solidifying a tight line-up.
Vocalist Brad Bromfield describes the resulting album as a 'beautifully evil, twisted, dark journey, while tackling a lot of heavier subjects such as racism, fighting against domestic violence, anti-bullying, and depression.'
"I'd like to think of some of these songs as motivational, more than bringing listeners down. Yes, the lyrics are quite heavy, but the outcome we try to achieve is to inspire… we just happen to use a darker, heavier approach,' he said.
"And the process of writing and recording this album, we went through such a process as a unit, having to deal with transitioning bassists, CJ (drummer) having to fly up from Melbourne once a month, but luckily we hung in there, and created this culmination of tracks that are hectic, abrasive, but still have a whole heap of groove."
New Clear Vision are already in the middle of the 'Open Your Eyes' Tour (named after one of the tracks on the album), and have been quickly gaining traction in the scene, being only one of the few bands bringing back the 'Nu-Metal' sound, and having supported the likes of Superheist and King Parrot already.
Catch New Clear Vision launching their debut album at the Prince of Wales Hotel on September 1, with Symbolic Weapon, Lavidius, and Seven Day Mask.