HAILMARY
REMINISCENCE [single]
January 2012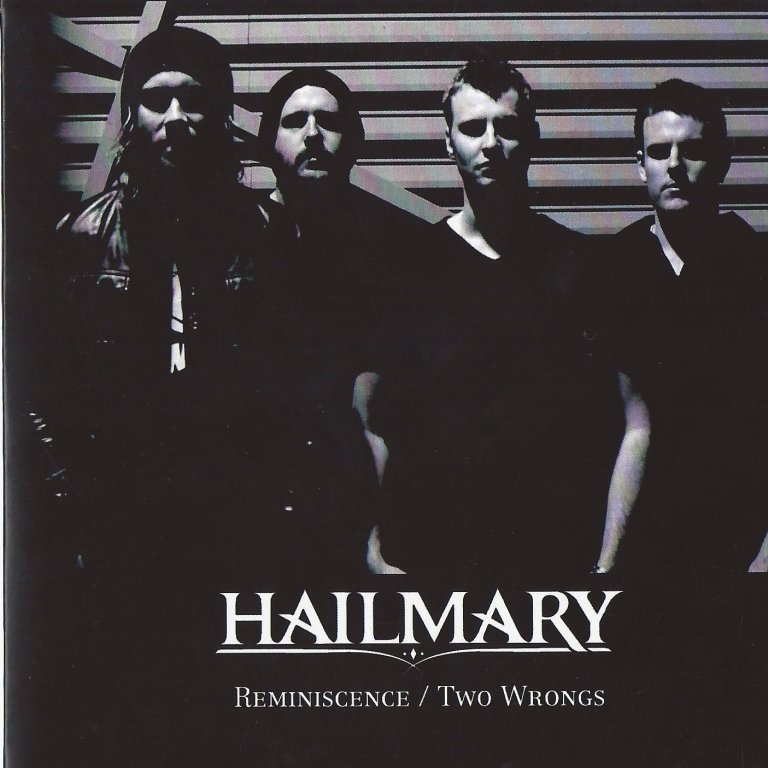 By Shane Pinnegar


2012 sees Kevin Curran, vocalist, guitarist and chief songwriter for Hailmary, hitting his stride with 'Reminiscence' – the first single from forthcoming album "Choice Path Consequence Solution".
Catchy and fresh, 'Reminscence' sees Curran's knack for writing a catchy and commercial rock tune, coupled with some loud grungey moments that bring to mind some of Soundgarden's latter work.
'Two Wrongs' is another strong track from the forthcoming album, Curran letting some Layne Staley/Alice In Chains inflections into his voice, while 'Live It And Breathe', one of the stronger tracks from their "A Million Miles And Days" EP, stands to remind the listener of the progression they've made over the past year.
With a sound that unites the mainstream rock sensibilities of Foo Fighters with elements of the Seattle grunge leaders (Soundgarden, Pearl Jam, AIC), Hailmary have developed a unique sound that sets them apart from the myriad of Aussie rock bands doing AC/DC and Rose Tattoo ripoffs, and this album should help them gain a far wider audience very quickly.
Find them on Facebook and at www.hailmaryband.com