With Crazy Lixx about to launch album number five in 'Ruff Justice' we went back to the archives to dust off the first time we spoke to Danny Rexon. This interview was originally published on The Rockpit back in 2010 when second album 'New Religion' was just around the corner…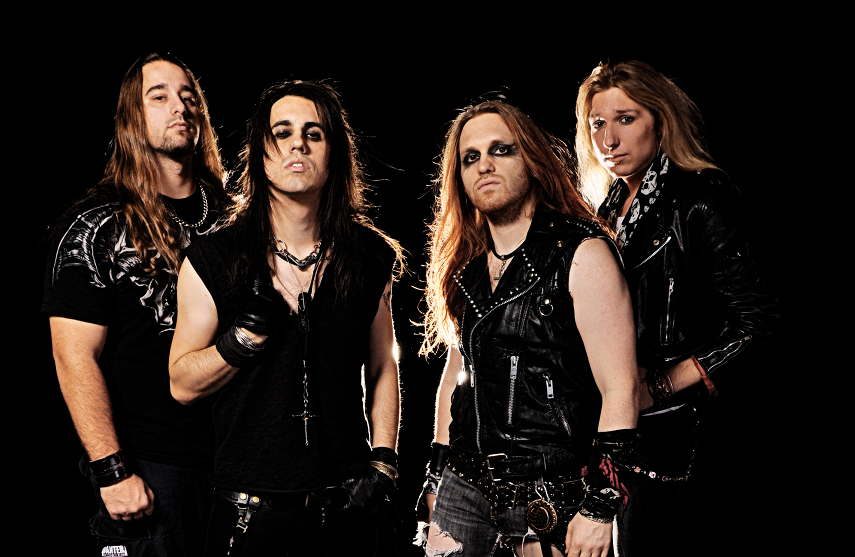 2010 sees the second release from Sweden's Crazy Lixx 'New Religion' is due out in March in Europe and April in the US on Frontiers records. Crazy Lixx produced one of the best; most exciting records of 2007 in 'Loud Minority' if you don't have it in your collection then your 'Rock' life may just be incomplete. Songs like 'Hell or High Water'; 'Doctor Hollywood' and 'Death Row' amongst others brought the memories flooding back of some of the greatest hard rock names of the late eighties, and now Danny is promising that 'New Religion' is going to be 'Loud Minority' times ten!
TheRockpit.net is on a mission to introduce you to the best new bands around and Crazy Lixx could be one of the biggest name on everyone's lips in 2010. Check out the Crazy Lixx website to hear samples from the new album it could well be that the album of the year is released in March! I got the chance to chat with singer and guitarist Danny recently. Here's what he had to say.
Mark: Hi Danny , Tell us a little about yourselves? Something we might not know about Crazy Lixx?
Danny: Well we started out in 2002 and at that time I (Danny Rexon) was the rhythm guitarist of the band with no immediate plans on becoming the lead vocalist. That all changed after we recorded our first demo in 2003, I sang on it and it was really meant to be used to attract a real singer for the band. But everyone liked the result so I put my guitar down and got behind the mic instead.  What you may not know is that the name Crazy Lixx comes from my first instrument, a Japanese electric toy guitar (that was actually called Hot Lixx, I found out later) that I had as a kid. 
Mark: Danny is it true that you are now the only remaining member of Crazy Lixx? Tell us about the bands history?
Danny: Well that's not entirely true. Joél (drummer) has been around since we started as well, even though he wasn't there when me and Vic Zino started the band, but since we all played together (me, Vic, and Joél) in a metal band before Crazy Lixx, Joél was the first person we asked to fill the drummer spot. The two other current members came in later and Andy Dawson (guitar) replaced Vic Zino after his departure to Hardcore Superstar in 2008. Loke Rivano (bass guitar) has been in the band since the time before the first album though.
Mark: What's the ultimate direction for the band?
Danny: The direction we're headed now is more towards the arena rock sound of the late 80's and early 90's, a period that I feel is the best one when it comes to hard rock / metal. We kind of realized that we weren't all that glam (as some of the other bands in Sweden are) and I think this new direction suits us better. Truth to be told, we're still into the same direction as before really, and that's to write great songs and perform them on stage.
Mark: We couldn't agree more, that is certainly my absolute favourite perod of Rock and you definitely have captured that sound.
 SWEDEN
 Mark: Sweden seems to have always loved its hard rock and sleaze, what is it about Sweden in particular that makes you love that kind of music?
Danny: Not sure, but the music industry as a whole is very big in Sweden and all kinds of rock and metal have always been popular.
Mark: Which bands did you listen to, growing up?
Danny: Skid Row, Bon Jovi, Iron Maiden and Metallica to name a few.
Mark: Who are some of the up and coming local bands we should check out?
Danny: You know what, if you'd asked me a couple of years ago I would have an answer straight up, but lately I don't know the underground scene as good anymore. I guess I could mention two bands from southern Sweden (where we live); 'Bulletrain' and 'Lizzy Insane'. There is also a new band called 'Raw Diamond' that are quite good. You can catch both 'Bulletrain' and 'Raw Diamond' live at this year's 'Rest in Sleaze Festival' in Stockholm.
LIVE
Mark: What should a crowd expect from a Crazy Lixx show?
Danny: They should expect us to give our best. Our strength lies in our songs and we try to perform them as good as we can. That's the most important thing. Personally, I would never get lazy with my vocals so that I can run around and do acrobatics instead.
Mark: You've toured with some great bands; who is the headliner you've most enjoyed touring with and why?
Danny: We really liked the tour with Hardcore Superstar, simply because they are great guys. They don't act as rock stars, they don't look down on the smaller bands (like us). When we were chilling out in the tour bus after a gig you could talk to them about anything, like friends and not all bigger bands are like that.
Mark: What is your biggest show to date?
Danny: It was Sweden Rock Festival 2007. Even if it was on probably the smallest stage there, we still attracted thousands of people. Great crowd and a great experience. Hope we get to play this year as well. Another great one was on a festival called Pego Rock in Italy in 2009.
LOUD MINORITY
Mark: Loud Minority is one of the best debuts I've heard in a good few years. I was amazed when I heard it. Initially I thought 'this is like really good early Skid Row' were they a big influence?
Danny: First of all; thank you! Secondly, when we started out we basically had two influences, Guns 'n' Roses and Skid Row. After a while we kind of noticed that we weren't good at writing stuff that sounded like them and we started bringing in other influences as well. But you are right about the Skid Row part, that's a band that has always been there on the top list of influences.
Mark: There's so much more though to the album, how would you sum up the sound to someone who hasn't heard it yet?
Danny: I guess I would say 80's hard rock with big choruses and lots of guitar work. Melodic and easy to sing along to. We try to write hard rock anthems. Some call it a mixture of Def Leppard, KISS and Skid Row.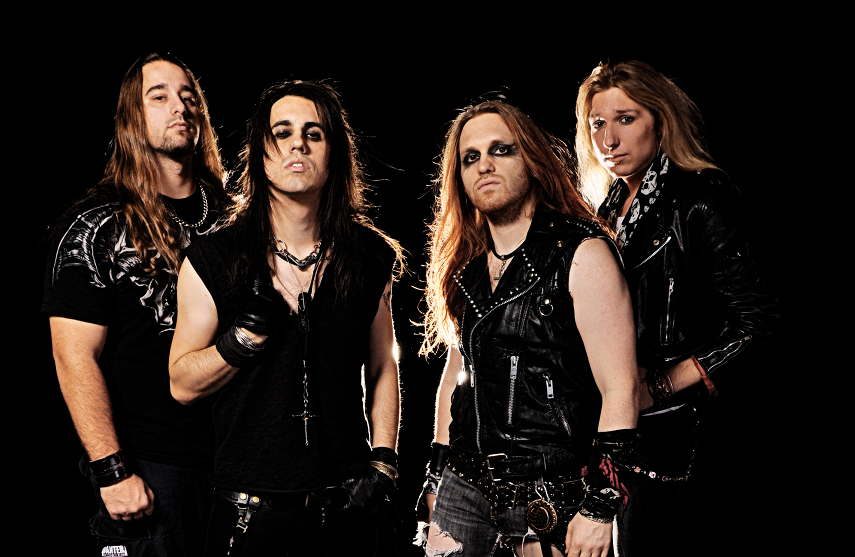 Mark: What does music mean to you personally Danny?
Danny: It's one of my biggest interests in life. And to create a new piece of music that no one has heard before is one of the best feelings there is.
Mark: Who are your biggest influences?
Danny: Vocally I think I'd have to say: Paul Stanley (KISS), Sebastian Bach (Skid Row), Joe Elliot (Def Leppard) and Ted Poley (Danger Danger).
Mark: What is your take on the music industry today?
Danny: Don't get me started… Let's just say it's an interesting time we live in.
Mark: What do you see as the biggest challenge for the band?
Danny: To make it to the point where we can focus 100% of our time on Crazy Lixx without having to worry about not having any money in our pockets at the end of the month.
Mark: What are your goals for 2010?
Danny: Mainly to sell a lot of albums and of course to tour as much as possible. It would be great if we could make it to Japan or the US this time as well. Other than that I hope we can get started on writing some new material for the third album so that it doesn't take 2½ years until the next release.
RECENT EVENTS
Mark: Losing Vic in 2008 barely a year after the release of Loud Minority must have knocked you out of your stride?
Danny: Actually the album was released in the middle of November 2007 and we knew about Vic's departure around February 2008 (even if it wasn't made official until later). It did very much halt our plans. Still, we managed to find a great replacement just a couple of months later so we could still do the summer festivals like we had planned.
Mark: Tell us a little about Vic's replacement Andy Dawson?
Danny: An extremely talented guitar player for his age and a great person to work and hang out with.
Mark: We were over in the States for Rocklahoma last year and saw that you guys were signed up for 'Rock Gone Wild', that must have been a really disappointing experience?
Danny: We kind of figured there was something fishy going on when they refused to pay our plane tickets to get there and said we should pay for them and then get payed for the trip upon arrival. We cancelled the gig about a week before the truth about the festival started to unfold. I'm just happy we didn't lose anything in the mess. If anything, we actually gained some publicity from it since many American blogs and e-zines wrote about us being booked there.
 Mark: I assume that you would be up for another US festival if the offer came?
Danny: Oh yes. If you book us, we will come…
NEW RELIGION
Mark: I know you finished recording the new album 'New Religion' in November and have recently signed with Frontiers Records, you guys must be excited to get the album released and get back on the road?
Danny: Very. We're booking the tour for 2010 right now and the album will be released on March 19th in Europe and April 6th in the US. With the backing of a much larger label than on the first album we hope this time it will really take off.
Mark: What should we look out for from the new album?
Danny: Loud Minority times 10. I really think everything has grown considerably since the last album.
Mark: If you pull that off I will be listening to the album of the year by March! Any personal favourites?
Danny: My Medicine (R.O.C.K), The Witching Hour and She's Mine are three of them.
KEEP IN TOUCH WITH CRAZY LIXX
Mark: You guys have a great website is that the best way to get up-to-date Crazy Lixx information?
Danny: I think so yeah. Otherwise you can always drop us an e-mail on band@crazylixx.com or add us on Facebook. Just search for our names and you'll find us!
Mark: And finally the question we are starting to ask everyone: what is the meaning of life?
Danny: The meaning of life is to ROCK of course!
Mark: Many thanks Danny, and all the best for 2010. We cannot wait to hear 'New Religion'!
Danny: No problem, anytime. And remember; If you book us, we will come…
Danny Rexon of Crazy Lixx

spoke to Mark Diggins of T

he Rockpit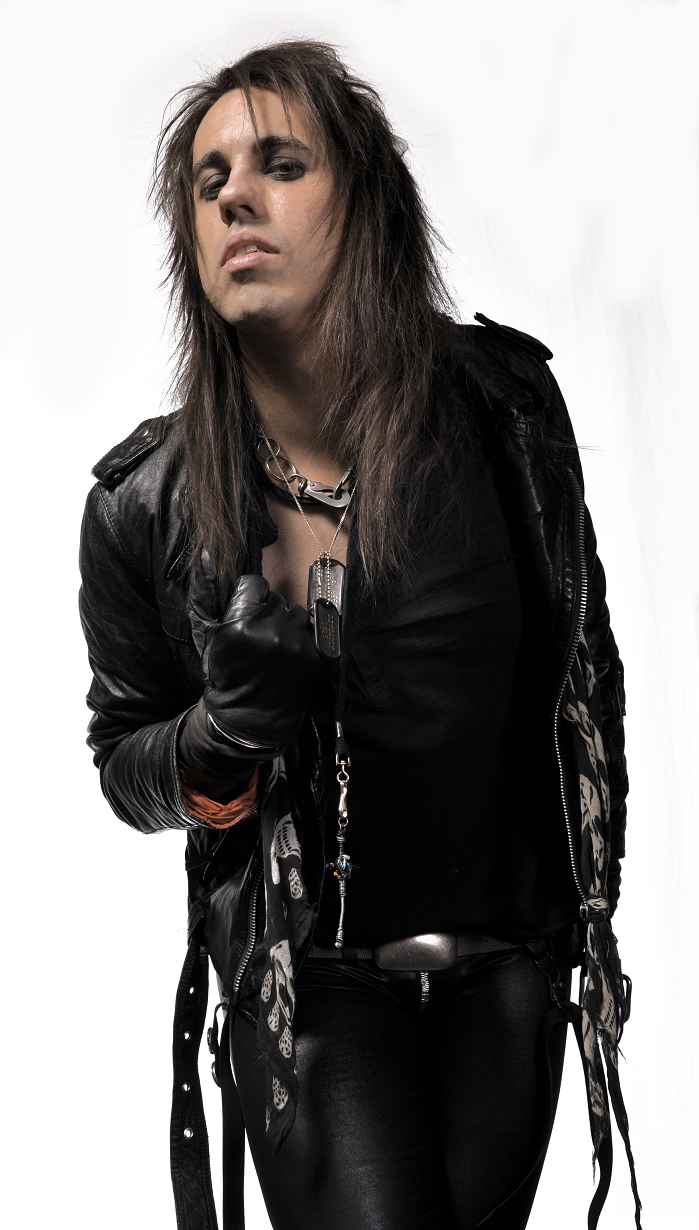 Danny Rexon, all images (c) Crazy Lixx 2010