Aerosmith to dust off more than just those Toys in the Attic
Posted by Digg on June 16 2009 23:30:51
---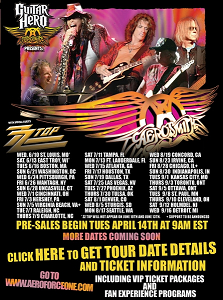 Joe Perry shed some light on the current US tour in an interview with Reuters this week. It appears that the band plan not only to play Toys in the Attic in its entirity on the tour but may well dust off Rocks too! For a huge fan like me this is a dream come true.

Joe even goes on to add that he would love to play Night in the Ruts. Now that would be something to see...

therockpit will be reporting exclusively from Dallas and Las Vegas later on in the tour.

Check out the full interview at www.reuters.com ?or get a full aerofix at: http://www.aeroforceone.com???