THE NEW WAVE OF

SWEDISH
SLEAZE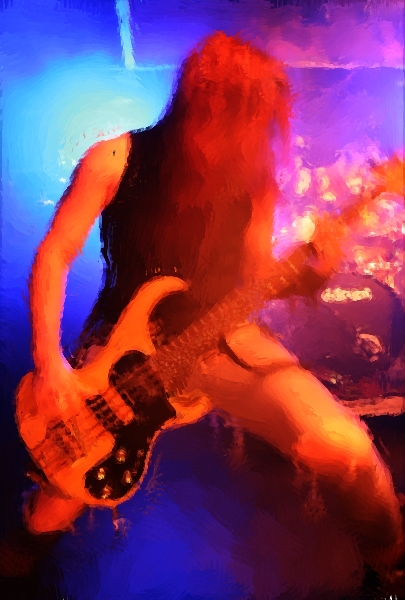 No movement ever has a really precise starting point and Swedish Sleaze or Swedish Sleaze Metal or whatever we want to call it is the perfect example. At a high level SSM is just another of the hundreds of labels and genres pasted onto music these days. It gives you a fair pointer as to the sound and even the look of the bands thus labelled, but that's about it? The more important questions I guess are: Why Sweden? Why now twenty odd years after the Sunset Strip peak of the Sleaze genre? And from my point of view, and most importantly, why is it so bloody good?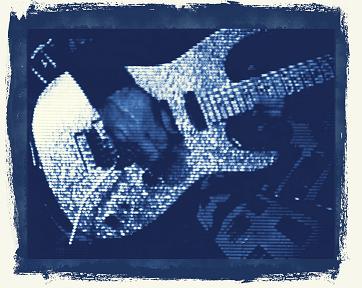 Origins of Glam & Sleaze
I like to think that the first Glam Sleaze scene that found it's focus in the mid to late eighties on the Sunset Strip in West Hollywood was just a natural progression that was very much influenced by bands like the New York Dolls (obviously); Seventies British Glam Rock like the Sweet, the Glitter Band, Mott The Hoople, T-Rex etc and to a lesser degree the shock rock troops and theatrical rockers like Alice Cooper. Kiss and even Bowie. Add to that a liberal sprinkling of more traditional sounds like the Stones and Aerosmith and there you have it sunset strip Glam Sleaze.
There is one name that stands out a mile though as the eventual catalyst for the first US scene, and that was the Hanoi Rocks. They may have been Finnish rather than Swedish but they arrived in the UK and later the States as pretty much the template for everyone from Crue to Poison and the thousands that followed. Hanoi had it all, the dirty punky music, the Keith-like Andy McCoy and his wonderful songs and the most beautiful singer in the world in Mike Monroe. They even came fully formed with all the clothes in place: the silk scarfs, bangles, cowboy boots, make-up and a nice line in hats.
And it all just grew from there, but that's just a bit of a recap. Let's get back to Sweden.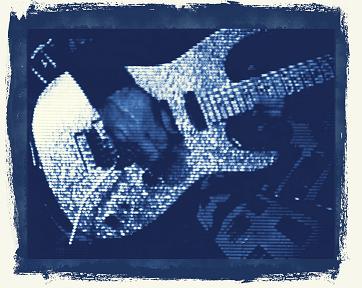 Scandinavia
Scandinavia has always been a bit of bit isolated from the rest of Europe musically and always had a strong local scene. Politically places like Finland, have undergone great changes in the last forty years and as a result Scandinavia has always been a bit out of step with the rest of Europe which is a great thing as local artists can survive and thrive before deciding if they can be bothered to go global. Unlike a lot of other European countries places like Sweden and Finland especially have a high proportion of local artists in their charts. They also seem to like a bit of punk there and they love their rock and therefore naturally it follows that those sort of artist thrive there. What is it about Sleaze particularly in Sweden? To be honest I've no idea! For me Sleaze is all about the fun, it's all about being young and free, but it's also a very real, and very gritty form of music. It may be disposable and about having a good time, but man those guitars. Why does anyone love any type of music?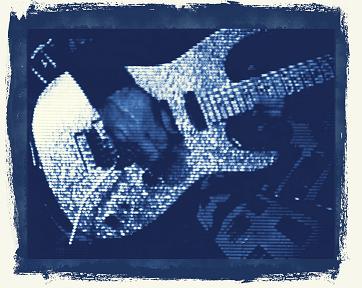 The Eighties in Sweden
If we go back to Sweden in the eighties hard rock was already a pretty dominant force in music. But it was more the melodic, slick rock you associate with bands like Europe and Rising Force, Treat and Alien that ruled the roost. Then of course bands like Motley Crue and Poison hit internationally followed by the Gunners of course; and closer to home Hanoi had already been in action since the early eighties.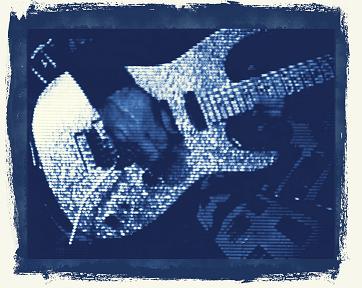 The Growth of Swedish Sleaze
Over the years the Swedish scene grew but unlike in the US and many other parts of Europe where grunge laid waste to Hair Metal and launched a million shoe-gazers and miserable bastards with de-tuned guitars all thinking that their pain was more intense then everyone else's: which in turned spawned the 'me' generation of whinging little bastards quick to shout out about their rights, whilst simultaneously not respecting anyone else's (but I digress): the Swedes continued to have a good time…
Let me be the first to commend the Swedish people on their excellent taste the kids have over there.
There may be some unkind people out there who think that the Swedish Sleaze scene is more a case of style over substance, and yes it's true there are some bands that make you wonder why they bother (like in any scene); but the great thing about the movement for me is that there is a huge amount of quality out there and the Swedish scene today has bands actually out there playing music at a venue near you that are equally as good as the bands that used to stride the Sunset Strip in the glory days of Sleaze Glam.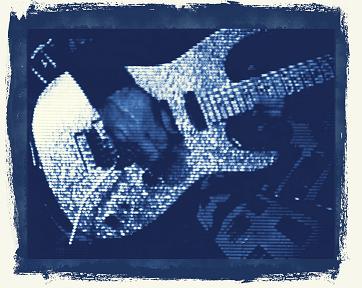 Where it all begin (The Early Years)
Trying to pinpoint where the Swedish Sleaze scene all began is a little trickier. There are certainly some older statesmen out there who have been plugging away for a few years and like any tight knit scene a number of characters that have surfaced in a number of bands.
For me personally the first few albums I remember getting into by Swedish Sleaze bands were the excellent debut by Shotgun Messiah – 'Welcome to Bop City' which came out back in 1989 and the brilliant 'Dynamite Sex Doze' by Glorious Bankrobbers which came out in 1990. In those early days though when there were Sleaze bands in every neck of the woods it was largely irrelevant where you came from.
There were plenty of other great bands back in those days too and to be honest it's only over the last few years that I have discovered some of those earlier gems.
As far as age is concerned Nasty Idols are one the oldest surviving Swedish Sleaze band out there formed in 1987. They are also a band that has a particularly 'Sunset Strip Late Eighties' sound. Nasty Idols reunited at Sweden Rock festival in 2006 after releasing their previous and rather shoddy album 'Heroes for Sale' before they first split in 1995. Their second album the wonderful "Cruel Intention" goes down as a Swedish Sleaze Glam classic that is sited by many young bands of today's scene as a key influence.
Bai Bang and Backyard Babies also formed in 1987 and are both also still on the go and making great music.
You can also check out a number of older bands and releases like:


As I say though this was before the outside world saw that there was a Swedish Scene in particular when everyone loved their Sleaze Rock!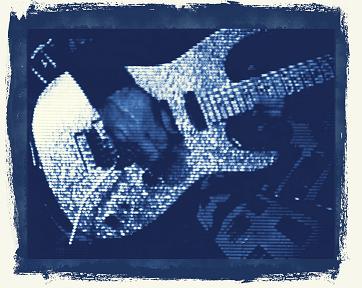 The Latest Scene
The latest scene has its roots in the mid nineties when a lot of the older members of the scene today first strapped on their guitars and slapped on the make-up. It has been growing steadily since then, and has been incredibly strong since about 2005 (any date here is pretty much debatable) when people started to make up their own acronyms.
Why Sleaze is so strong is Sweden now is debatable, but let's be thankful it is and whilst it may be hard for some of those bands to break out internationally there are certainly a host of them trying. Thanks to the internet there are a whole host of smaller bands to that can find an audience simply being tagged with the label and perhaps that is part of the reason. I tend to think of the Swedish scene as being a bit like a parallel universe where maybe Curt Cobain stuck to the day job, an alternate and better Sleazier future!
Over the last few years there have been a host of other Sleaze bands growing up all over the place. The US has both an older scene made up of the remnants of the Sunset Strip originals, and a new scene of punkier kids who may well now be looking to some of the Swedish guys for a lead. There are also scenes in the UK and across Europe but none today as good or as sparkly or as diverse or quite frankly as damn good as that which the Swedes have given us. Long live Swedish Sleaze.
Who are my personal favourites? At the moment if pushed I'd say Crazy Lixx, but it's hard to choose. I love Crashdiet, Hardcore Superstar, Dynazty, Babylon Bombs, Bai Bang, Mam Kin - hey wait a minute - why don't I just do a list?
Digg

WHO'S WHO in the New World of Swedish Sleaze?

... in no particular order!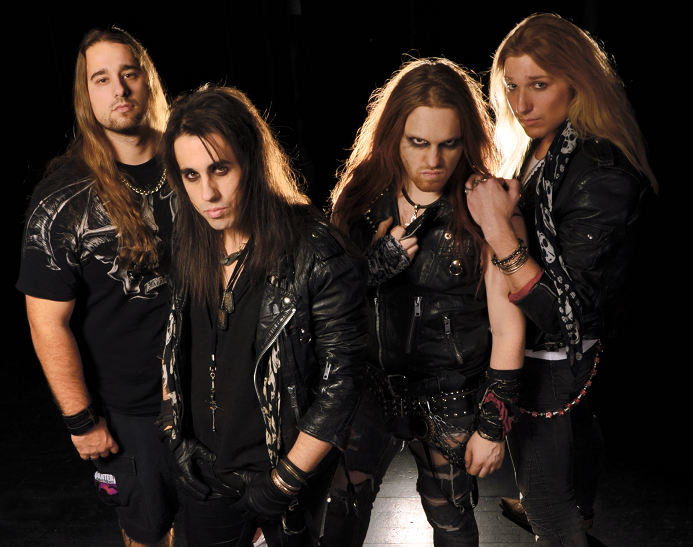 CRAZY LIXX
Danny Rexon: Vocals
Joey Cirera: Drums
Luke Rivano: Bass
Andy Dawson: Guitar
Crazy Lixx formed in Malmo in 2002 and are considered to be one of the founder members of the 'New Wave of Swedish Sleaze' like their compatriots: Crashdiet; Hardcore Superstar; Babylon Bombs and Vains of Jenna.

Crazy Lixx are very much associated with an 80s hard rock sound and the debut 'Loud Minority' from 2007 is one of my personal favourites of recent years and made no.2 on the Swedish charts. A new album 'New Religion' should be out this year.
www.crazylixx.com

DYNAZTY
Nils Molin
Rob Love
George Egg
Joey Fox
Formed in late 2007 in Stockholm, Sweden.
In September 2008 the band released their debut album 'Bring the Thunder'.
In 2009 Dynazty signed with Perris Records for a US release. Dynazty are very much the band to watch at the moment with a great debut and amazing live show.
www.myspace.com/dynaztyband

HARDCORE SUPERSTAR
Jocke - Vocals
Vic - Guitar
Martin - Bass
Adde - Drums

Probably the band that set me off on the voyage of discovering the genre. I love these guys. Marrying a harder style with your traditional sleaze that the band themselves called 'Street Metal' Debuted with 'It's Only Rock 'n' Roll' in 1988. 'Thank You (for Letting Us Be Ourselves)' in 2001 was very Aerosmith flavoured and their latest 'Beg For It' CD just plain rocks! I'll even forgive them for stealing Vic Zeno from Crazy Lixx.
www.hardcoresuperstar.com

SISTER SIN
Jimmy: Guitar
Liv: Vocals
Dave: Drums
Benton: Bass
Formed in Gothenburg Sweden in 2002.
A female fronted band who released their first album one year after their first rehearsal. Their follow-up was released in 2005.
Sister Sin has toured with W.A.S.P.; Doro and Cradle Of Filth and bring a more metal edge to the sleazy mix.
Sister Sin's most recent album Switchblade Serenade was released in 2008.
http://www.sistersin.com/

GASOLINE QUEEN
Dee Fearless: Vocals
Mart Wildheart: Lead Guitar
Mike Spider: Rhythm Guitar
Andy McQueen: Drums
Mad Dog: Bass
Formed in Soderhamn in late 2002 from a number of other bands and influenced by Guns 'n' Roses and Motley Crue.
Their self-titled debut release hit in 2005.

GQ's most recent release the storming 'Gas for the Underclass' surfaced in 2008.
http://www.gasolinequeen.com/

NASTY IDOLS
Dick Qwarfort: Bass
Andy Pearce: Vocals
Stanley: Drums
Peter Espinoza: Guitar
Formed in Malmo in 1987 and taking the lead from bands such as Alice Cooper, Kiss, Motley Crue and The Sweet.
Their self-financed demo harks all the way back to 1987.
1st album 'Gigolos on Parole' (1989) is considered an early classic.

Despite numerous line-up changes over the years their most recent album Boys Town (2009) is a great return to form.
www.nastyidols.com/

VANITY BLVD.
Cindi Savage: Vocals
Traci Trexx: Guitar
Frecko: Drums
Marty: Bass
Another female-fronted band formed in Avesta in 2005.
Their debut album, 'Rock N Roll Overdose' released in 2008.
Influenced by Motley Crue, Kiss, Lita Ford, Saraya & The Runaways.
Weblink

INNOCENT ROSIE
Skid La`Rosso: Guitars
Joey Myers: Guitars
Ben Banks: Drums
Dave Pearl: Bass
O`Shannahan: Vocals
Formed in 2005 and now signed to Swedmetal Records. For lovers of Skid Row, Faster Pussycat and the Gunners.
Released their essential debut album Bad Habit Romance in 2008. A band you will want to hear more from.
www.myspace.com/innocentrosie

VAINS OF JENNA
Nicki Kin: Guitar
JP White: Bass
Jacki Stone: Drums
Lizzy DeVine: Vocals, Guitar
Formed in Falkenberg in January 2005.The band have since semi-relocated to L.A.
Influenced by Motley Crue, Guns `n` Roses, Aerosmith & Hanoi Rocks.
'Lit Up/Let Down' their debut released in 2006. Vains are a great live band and nice bunch of guys and were red hot when I caught them at the Whisky in 2008.
Second album 'The Art of Telling Lies' released in 2009.
www.vainsofjenna.com

SISTER
Jamie: Vocals
Lestat: Guitars/Vocals
Rikki: Bass/Vocals
Cari: Drums/Vocals
Formed in Stockholm in 2005. Toured extensively round Europe in 2008 and in 2009
Released the EP 'Deadboys Making Noise' last year.
www.sisteronline.net

PRETTY WILD
Johnny Benson: Drums, Backing Vocals
Tim Pretty: Vocals
Krizzy Field: Guitar
Kim Chavez: Bass
Formed in 2006. Released a mini-album 'All The Way' in February 2009.
Very 80`s glam/sleaze sounding. Currently negotiating for a new label.

Album to be finished in Jan/Feb and released in the summer. On the basis of the mini album definitely one to look out for.
www.myspace.com/prettywildofficial

JENNYFER STAR
Born in Stockholm in 1981.Got her first band together in her early teens.
Played her first show in 1998 with her band Magick Psycho Shock.

She then formed Miss Cocaine, a glam duo.
Then formed Starlet Suicide, a punky glam band in the vein of Hole with members of Pairadice.
Debut Solo EP 'On My Own' was released in 2007 while Starlet Suicide took a break.
www.jennyferstar.com/

LEADED FUEL
Liz Lascivious: Leading Vocals
John Priest: Guitars, Backing Vocals
Dallas Chrome: Lead Guitars
Andy Jones: Bass, Backing Vocals
Iron Kongo: Drums
Influenced by Guns 'n' Roses, Motley Crue, Aerosmith & Kiss amongst others. Leaded Fuel released one cool punky album 'Inhale and Get Pale' then broke up on stage at the 'Rest in Sleaze Festival' in 2009.
http://www.myspace.com/leadedfuel

LOUD `N` NASTY
Chris Loud: Guitar
Snowy Shaw: Drums
Rob Nasty: Vocals, Bass
Formed in 1998.Self-titled debut album released the same year.
In 2004 released the classic album 'Teaser Teaser'.
Most recent release was the EP 'No One Rocks like You' in 2007.

Drummer Snowy Shaw is well known for his work on Scandanavian Kiss tribute albums.
www.loudnnasty.com

MAMA KIN
Rixie (aka Jon): Bass
Eddie (aka Edvin): Drums
Chris (aka Ward): Vocals, Guitar
Vinnie (aka Elias): Guitar

Formed in Karlstad in 2001.
A few weeks later they had already played live and recorded their first demo.

Name was taken from the Aerosmith song.
Debut album 'In the City' was released in 2009.
www.mamakin.se

CRASHDIET
Simon Cruz
Martin Sweet
Peter London
Eric Young
Formed in Stockholm in 2000 and influenced by the Gunners, Motley Crue & Skid Row. The debut album 'Rest In Sleaze' released in 2005 and Crashdiet played at Download that same year. Tragically in 2006 vocalist Dave Lepard committed suicide.
Since then the band have regrouped, released a second CD 'The Unattractice Revolution' and now with singer Simon Cruz plan to release a new album in 2010.
www.crashdiet.org

ZAN CLAN (& ZINNY ZAN)
Zinny J. Zan: Vox
Chris Laney: Guitars and Vox
J. Koleberg: Drums
Grizzly: Bass and Vox
Rob Love: Guitars and Vox
After Easy Action & Shotgun Messiah, Zinny Zan formed Zan Clan and in 1994 released the disappointing 'Citizens of Wasteland'.

In 2005 after a break they released the far superior 'We Are Zan Clan, Who the Fuck Are you' album. Zinny also released a cool solo album – City Boy Blue in 2002.
Zinny is writing an autobiography and will be releasing a new Easy Action album.
www.zanclan.com/

BABYLON BOMBS
Dani: Vocals, Guitar
Jon: Guitar
Swaint: Drums
Mari: Bass

Formed in 2001.
Released their debut album 'Cracked Wide Open and Bruised' in 2005.
Released 'Doin` You Nasty' in 2006.
New album 'Babylon's Burning' released in 2009. Definitely a band to watch.
www.babylonbombs.net

GEMINI FIVE
Tin Star: Vocals/Guitar
Hot Rod: Bass/Vocals
Slim Pete: Drums/Vocals
Dee Dee: guitars/Vocals
Formed In Stockholm in 2001.
Their first album 'Babylon Rockets' was released in 2003 and is a classic of the genre. 'Black Anthem' its disappointing follow up was released in 2005.

Influenced by Motley Crue, AC/DC, Kiss and Judas Priest.
Their most recent album, the excellent 'Sex Drugs Anarchy' was released in 2008.
www.geminifive.com

DIAMOND DOGS
Robert Dahlqvist: Vocals, Guitar
Jesper Karisson: Drums
Henrik Widen: Keyboard
Sulo: Vocals
Anders Boba Lindstrom: Guitar
Johan Johansson: Vocals, Bass
Formed in Katrineholm in the early nineties. Over the years DD has featured members from 'The Hellacopters' and 'Dogs D`Amour' in the line-up.
Have toured with the likes of Hanoi Rocks, Nazareth, Georgia Satellites & The Cult.

First album 'Blue Eyes Shouldn't Be Cryin` released in 1990. Similar in style to bands like the Quireboys, a very Stonesy take on sleaze.
The band is currently recording a live album.
Weblink

BACKYARD BABIES
Nicke Borg: lead vocals / guitar
Dregen: lead guitar / vocals
Johan Blomquist: bass
Peder Carlsson: drums
Backyard Babies are one of the older statesmen of Swedish Rock. It's just over 20 years since the band formed.
BB is probably one of the better known purveyors of Swedish Sleaze.

Punkier than most in approach with a new self-titled album released in 2009.
www.backyardbabies.com

BAI BANG
Didi Karstenholt: lead vocals
Tony Rohtla: lead guitar
Joacim Sandin: bass
Jonas Langebro: drums
Formed in Helsingborg in 1987 from the ashes of the 'Boogie Liquer Band'. Named after a controversial Swedish-Vietnamese paper mill project.

Bai Bang released their first single 'Under Your Wings' that year. Their latest and possibly greatest CD 'Are You Ready' came out in 2009.
www.baibang.se

PANZER PRINCESS
Didi Karstenholt: lead vocals
Tony Rohtla: lead guitar
Joacim Sandin: bass
Jonas Langebro: drums
Formed in Dalarna in 1999 under the name 'Nailed' after listening to too much Shotgun Messiah. Reconvened in 2003 with the moniker 'Panzer Princess'

Finally released their first 'real' CD in 2009 entitle 'Oh No It's Panzer Princess'
www.panzerprincess.com
And don't forget this is by no means an exhaustive list. It's just a mixture of the old and the new along with a few bands we think you will like who just may be something special.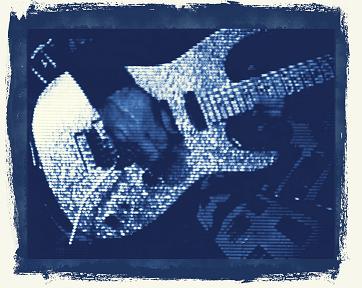 Now I bet you can't wait to check some Sleaze out?

27 Recommended Slabs of New Swedish Sleaze

There are some really cool albums in here and a few wildcards that offer a little different; again not in any particular order
1. Crazy Lixx – Loud Minority (2007)
2. Vains of Jenna – Lit Up Let Down (2007)
3. Gemini 5 - Sex Drugs Anarchy (2008)
4. Bai Bang - Are You Ready (2009)
5. Hardcore Superstar – Bad Sneakers and a Pina Colada (2001)
6. Babylon Bombs – Cracked Wide Open and Bruised (2005)
7. Backyard Babies – Making Enemies is Good (2001)
8. Loud 'n' Nasty – Teaser Teaser (2004)
9. Crashdiet – Rest In Sleaze (2005)
10. Dynazty – Bring the Thunder (2009)
11. Cowboy Prostitutes – Swingin' At the Fences (2008)
12. Zan Clan – We Are Zan Clan Who the Fuck Are You (2005)
13. Diamond Dogs – Black River Road (2004)
14. Mama Kin – In the City (2009)
15. Panzer Princess – Oh No It's Panzer Princess (2009)
16. Starlet Suicide – check out the EPs like 'Broken Doll' or 'Out of Your League'
17. Major Scandals – check out their demos on the website.
18. Hell N' Diesel - Passion For Power
19. Innocent Rosie – Bad Habit Romance (2009)
20. Leaded Fuel – Inhale and Get Pale (2008)
21. Sister – Deadboys making Noise EP (2009)
22. Crashdiet – The Unattractive Revolution (2007)
23. Vains of Jenna – the Art of Telling Lies (2009)
24. Pretty Wild – All the Way (2009)
25. Gasoline Queen – Gas For the Underclass (2008)
26. United Enemies – All the Sick Things We Do (2005)
27. Maryslim – Split Vision (2008)

And if you like that then we also recommend that you check out the following bands!
Jailbait; Maryslim' Lovebone; United Enemies; Cut Lips; Vision; Lipstixx N Bulletz; Lizzy Insane; Baby Jane; Danger; Killer Smile; Redlight Attraction; Sleazy Joe; Diesel Down; Vietcong Pornsufers; Stripped; Speed Parade; Snakepit Rebels; Aztek Sun; Foxey; Leopard Ladys; Last Shout; Bulletrain; and Sleazy Trash...

And for those of you interested in a more Faces/Dogs D'Amour/Stones type sound as well as the previously mentioned Diamond Dogs you could do worse than to check out Midnight Scraper.
DIGG theROCKPIT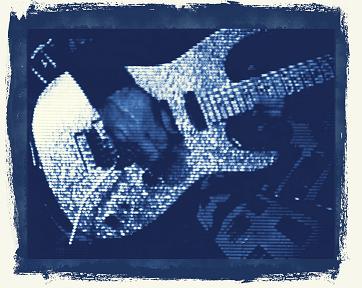 CHECK OUT OUR RELATED ARTICLES:
Interview with DYNAZTY

Interview with GASOLINE QUEEN (coming soon)

Interview with MAMA KIN

(COMING SOON)

Interview with CRASHDIET

(COMING SOON)
We are still waiting to hear back from a few more bands mentioned in the article.
So check back later in the month for more...
All the best for 2010
Digg