INTERVIEW WITH WHITESNAKE - DAVID COVERDALE 2013

IT'S AN HONOUR AND A PLEASURE TO TALK TO
DAVID COVERDALE
OF WHITESNAKE
ABOUT THE UPCOMING 'YEAR OF THE SNAKE' UK TOUR
SO IF YOU WANT TO FIND OUT WHEN HE FIRST UTTERED THOSE IMMORTAL WORDS 'HERE'S A SONG FOR YOU', HOW MOIST IT MIGHT BE IN MAY OR WHAT HIS TAKE IS ON THE MEANING OF LIFE - READ ON…
THEN GO GRAB THOSE TICKETS FOR THE TOUR OF THE YEAR!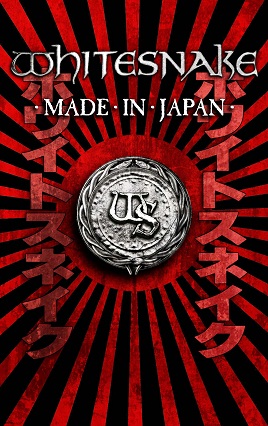 Frontiers Records releases "Whitesnake: Made In Japan" on Deluxe 2CD/DVD, Blu-ray and DVD on Monday April 22.
Don't miss "Journey" and "Whitesnake" with very special guests "Thunder" on tour in the UK during May 2013.
Order tickets online from www.ticketmaster.co.uk and www.livenation.co.uk
Glasgow SECC (May 18)
Sheffield Motorpoint Arena (May 20)
Newcastle Metro Radio Arena (May 22)
Manchester Arena (May 23)
Nottingham Capital FM Arena (May 25)
Cardiff Motorpoint Arena (May 26)
Birmingham LG Arena (May 28)
London Wembley Arena (May 29)
WHITESNAKE is a rock legend and David Coverdale is one of the endearing icons of British Rock. Cutting his teeth in a little old band called Deep Purple before going his own way and producing some of the best rock of the eighties along the way.
This year – 2013, or as we, and the Chinese prefer –'The Year of the Snake' Whitesnake heads out on an Arena tour of the UK along with Journey and the much loved locals Thunder.

It's amazing to think that it's been 35 years since the 'Trouble Tour' licked off in 1978 and Whitesnake has come a long way since that day but an Arena tour is the best way to see this band and proof that Rock is back on top.

David as you might imagine is the perfect gentleman and has a warmth and a sense of humour that can only come from a Yorkshireman…

So if you want to find out when David Coverdale first uttered those immortal words 'Here's a Song For You' or what his take is on the meaning of life – read on…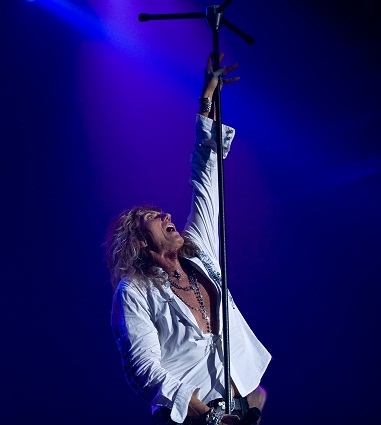 Mark: How does it feel to be coming 'home' for this year's arena tour of the UK?
DC...It's always exciting to return to my birth country...Can't wait...I have a heart & soul connection to it...
Mark: With a line-up that includes Journey and Thunder surely this is a tour that everyone must see?
DC...Abso-fucking-lutely...be there or be square, Baby!!
DC... After we did the tour with the Leppards we've been trying to find a band that has a similar song catalogue for all to enjoy...With the Lepps & us it was over 3 hours of songs people knew & loved...a great night out...God Willing it will be the same with Journey...great songs, great players...& of course, my ol' mates, Thunder adding their fabulousness...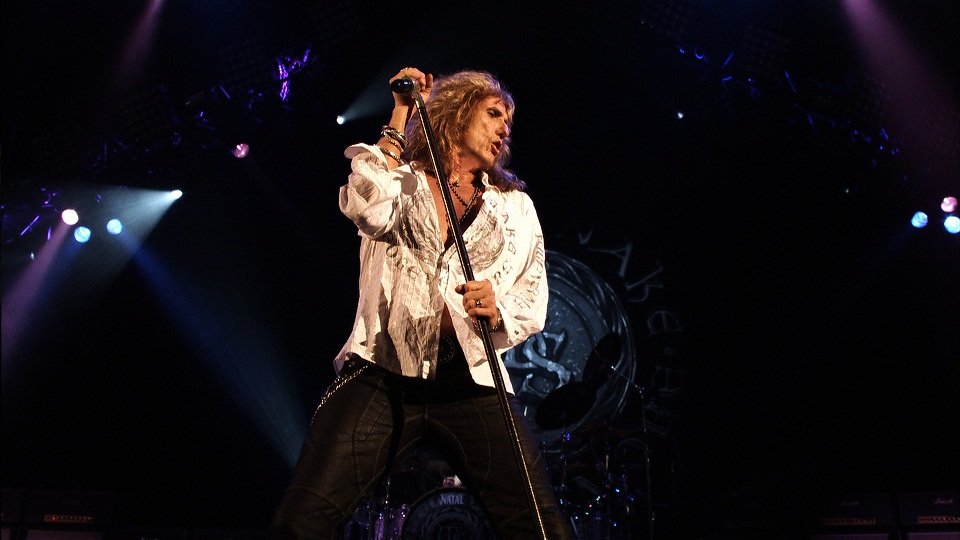 Mark: When we reviewed your FOREVERMORE album last year we quipped that it might well be the year of the Dragon but on the evidence of that release it surely must be the year of the Snake. Now that it is the year of the Snake you seem to have big plans. It must be great to be on the verge of your biggest and boldest UK tour in years?
DC...Yes...it's funny...The Year Of The Snake...It's shaping up very well, I must say...& we'll make it the biggest & boldest together with the Whitesnake Choir...Ain't nothin' gonna stop us now!!
Mark: What are you most looking forward to coming 'home'? As a resident of the US for many years and a US citizen since 2007 is there anything about England that you still can't do without? (With the exception of the fine weather?)
DC...Yes, of course...don't forget I have dual citizenship...I still have my beautiful legitimate British passport...
DC: I have quite a sad journey to undertake on this particular trip...I lost my beloved Aunt Sylvia last year, so, I will be going to her resting place, where my Mam & Dad are at rest, too...
DC: I experienced significant loss with Jon Lord's passing...still processing that...
DC: But, other than that, my intention is to have a blast with the crowd & make some f'in' noise together...We'll also be releasing a double 'live' CD called 'Made In Britain' in July, I think...It was recorded on the 2011 UK tour & an extra CD tentatively called Whitesnake 'The World Record' recorded all over the fucking place...Very ambitious...
Mark: We've got our tickets for Nottingham (the county we're from) and Sheffield (the county you're from) on the tour are there any surprises we can expect from this year's set list?
DC...Probably the best surprise for me is that I'm still touring in my bleedin' 60s...& enjoying it beyond words!!
DC...We're also most likely digging into the musical past a bit more for the UK & hopefully, feature some surprise guests...who may be surprised to get a call from me...We'll see...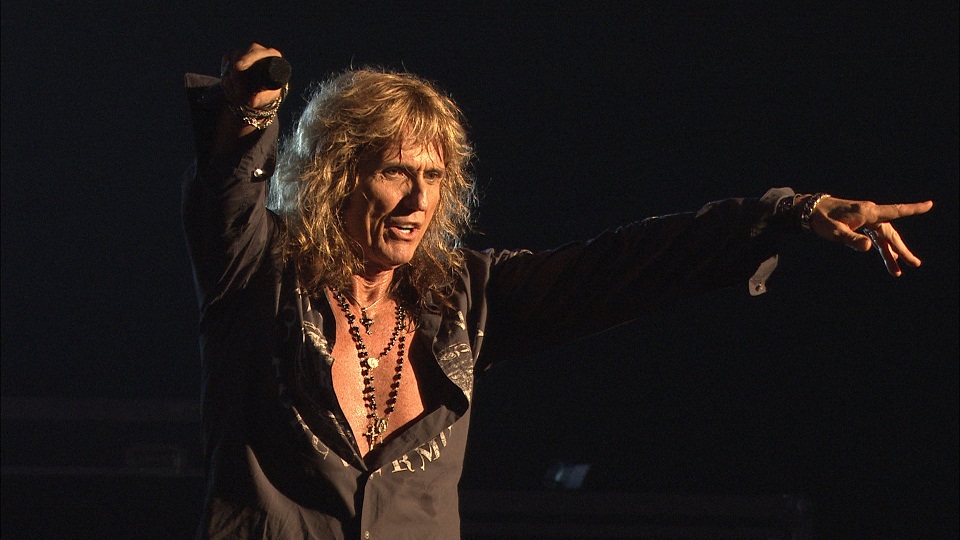 Mark: The new live album 'Live in Japan' echoes the title of your previous band's live highpoint 'Made in Japan' but it's great to see a complete Whitesnake set-list on this release. How much fun are festivals like Loud Park to play?
DC...It's called Whitesnake 'Made In Japan' cos' it's all recorded in Japan...simple...& really there is no comparison to the stand alone fab Deeps album, which I thoroughly enjoyed promoting when I was Purple's singer, by the way...
DC...Anyone who's confused should immediately see their doctor & change whatever medications they're on...
DC...Also, if I want to call an album 'Burn' I fucking will...
Mark: The visuals and audio on the DVD are stunning: was the set always slated for an official release?
DC...No...I always take a lot of persuading to record 'live'...It's a distraction for me as I just like to 'let go' on stage...go daft...when you're filming & recording you tend to hold back a bit...
DC...You're right, tho'...it's a blistering set we filmed in hi def...A great memory to have from our 'Forevermore World Tour'...
DC...You know, it actually feels as if we've just been off the road the a few months instead of a year & a half...& I most certainly am ready to get back out there & strut my stuff...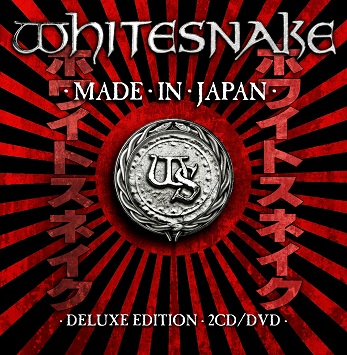 Mark: As a band that has put out some truly exceptional 'live' releases how does this FOREVERMORE vintage stack up?
DC...You shall have to see & hear...It stacks up bloody marvellously...
Mark: It's great to see Tommy back in the band behind the drum kit again, he never seems to change, and has played with some amazing bands but he keeps coming back 'home' does he have any peers behind the kit?
DC...We are delighted to welcome him home...We talked about it & we both feel that this time we have to fulfil our destiny together...He is a truly amazing player...Incredible showman but, thankfully doesn't compromise the music with his flamboyant playing...
DC...He's great...as simple as that...& the Whitesnake Choir loves him...He was numero uno on everyone's 'wish list'...band members & fans...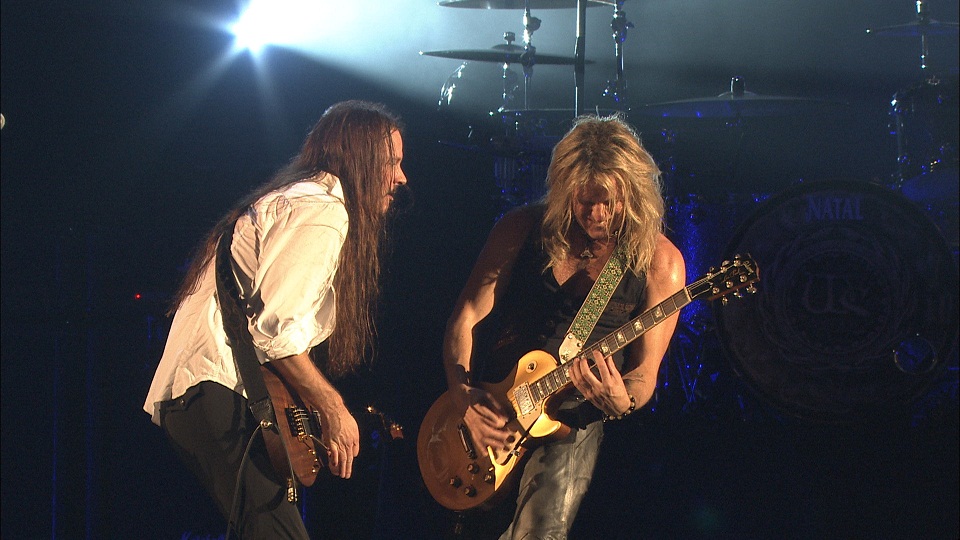 Mark: In the past you've battled with voice problems and we caught you in top form on the tour with Judas Priest in 2009, now both live and on recent albums you seem to be well past that setback. What was the scariest moment you went through during that time?
DC...I don't even think about it, to be honest...The human voice is fragile at the best of times & I never know how it's going to be on the night, even if I've done all my warm ups & exercises...It's a wing & a prayer, Mate...I'm not worried...I'm up to the challenge...Ready & willing...
Mark: So many bands of a certain 'vintage' are happy to plod the 'Heritage' trail as they call it in the States but Whitesnake seems to be in rare form these days: what keeps the juices flowing?
DC...Ha Ha...My life in general keeps the juices flowing... The love in my life is hugely inspirational...& we are not simply 'surviving'...we're flourishing...I love every second of every day...
Mark: When we spoke to Doug in 2011 he told us what a pleasure it was to work with you and that you were always 'inspiring and creative' but what's he like to work with?
DC...The same, to be honest...we are great friends & collaborators...He's welcome in my life as long as he enjoys being there...He's as crazy & as passionate as I am about taking Whitesnake to the next level...We're always pushing each other to go further...The Brutal Brothers, Baby!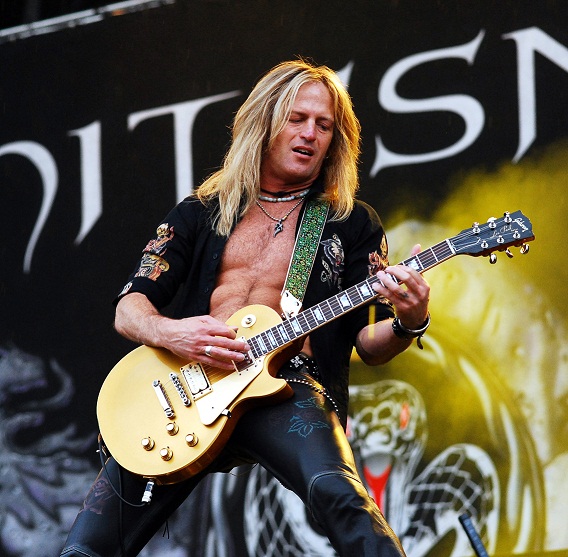 Mark: When we saw you in Singapore on the Forevermore tour you mentioned that it was very 'moist' I spilt a beer as a result are you able to warn me in advance if you will be using that line in May?
DC...I don't think the humidity is quite the same in the UK as it is in Singapore...I may have to come up with something equally crass...
Mark: One of the things we most love about David Coverdale is your very dry sense of humour where do you get that from?
DC...The North, probably...& life in general...I'm not a joke teller...I just make shit up as I go along...sometimes it works...sometimes not...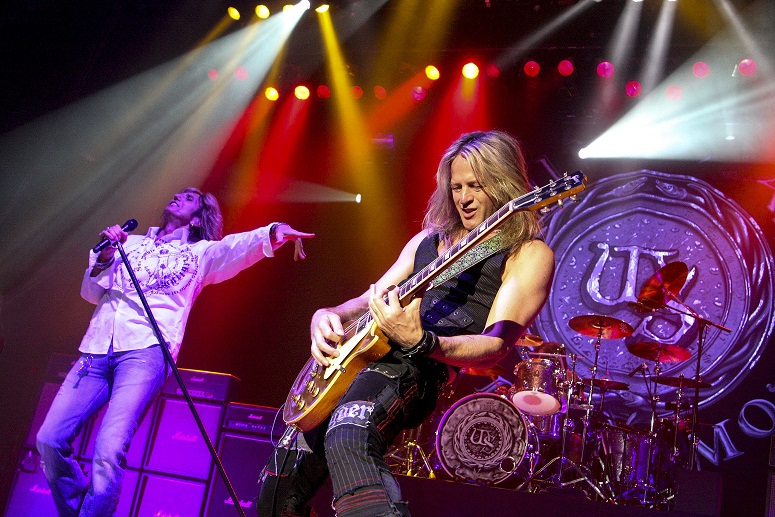 Mark: This year is 37 years since Whitesnake formed back in 1976 do you ever see yourself as considering retirement or even being able to slow down?
DC...Good God, is it?...Sweet Jesus...I know I'm in my 4th decade since joining Purple this year...Dear God...40 years...what a journey...& it's still going!!
DC...I've retired more time than Sinatra, I think...but, I just miss it...not the traveling...the whole creative, interacting sheer fun of being a singer in a great rock & roll band with a great, supportive following...You can't beat it...
Mark: I think that a lot of rock fans from many generations look at you as one of the true gentlemen of British Rock do you ever take time to look back and think that on balance a knighthood might be in order? Sir David of Coverdale perhaps? (You probably know that there is a Coverdale in the far East of the North Yorkshire where you were born?)
DC...No, not really...I love being able to express myself in music & lyrics & singing...all the other stuff is peripheral to the incredible experience of being the frontman for the Snakes...
DC...Yes...Coverdale...my Mam wanted me to buy the village...She thought it would be cute...Ha Ha!!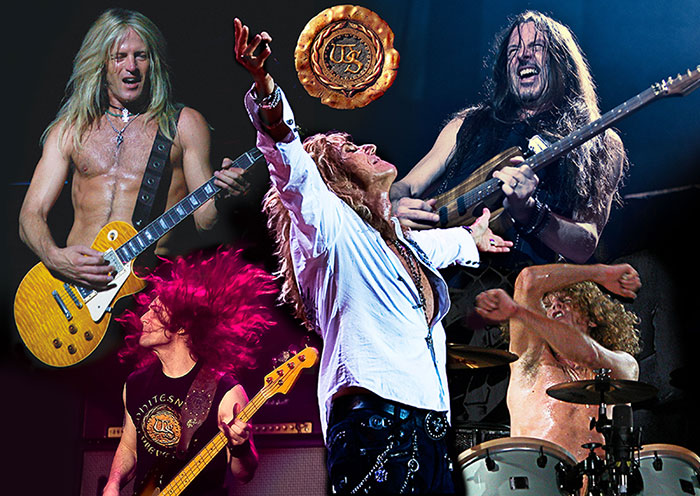 Mark: Can you remember the first time you uttered those immortal words 'Here's a Song for You'?
DC...No...sorry...I can't...19th century was it?
Mark: We spoke to Earl Slick who used to be your neighbour last time he came to see us, did you ever jam or even BBQ?
DC...You're kidding, right?...(yes we were - Ed) Slicky & I made my 'Into The LIGHT' solo album together...Friends forever...A great, great organic musician & a total doll as a guy...I'm a huge admirer of his...
Mark: If you could have been a fly on the wall during the recording of any classic album of the past (barring the many you've been involved with) what would it be for you and why?
DC...Probably Hendrix 'Are You Experienced' most likely...He changed the direction of my life...
Mark: What is the meaning of life (so far)?
DC...Embrace the fucking thing with everything you've got...Don't complain...change whatever you don't like...Change involves risks...Go on...DO IT!!
Mark: Do you have a final message for your English fans?
DC...Yes...MAKE SOME F'IN' NOISE!!!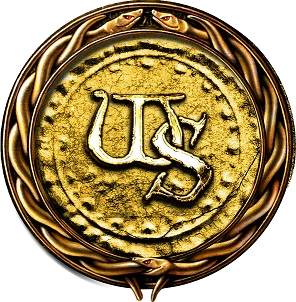 David was interviewed by Mark Diggins February 2013

THE ROCKPIT.NET SUPPORTING LOCAL LIVE MUSIC

Want your band interviewed? Want to see a band you loved interviewed? Looking to promote a tour of Australia?
Contact mark@therockpit.net