BLACK FRIDAY – A WITCHES HAT TRICK
Hells Bells with Lady Zeppelin and Black Rose
The Charles Hotel, Perth
Friday 13th January 2012
By Shane Pinnegar | Photos by Awakening Vixen Photography
As if a scorching hot summer's day wasn't enough to prime the town's rockers for this gig, it's Friday the Thirteenth as well, so the black t-shirted folks kept an eye out for black cats in their path and avoided stepping on cracks in the pavement as they steadily filed in to quench their thirst.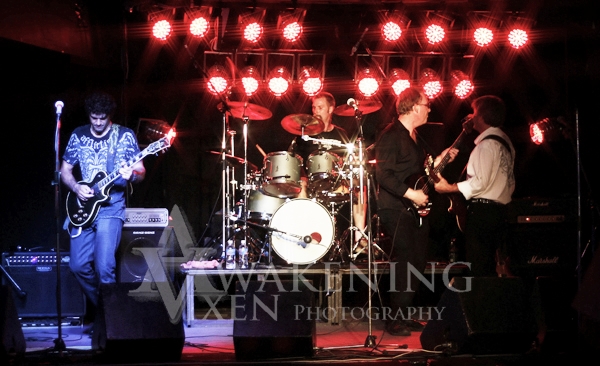 Black Rose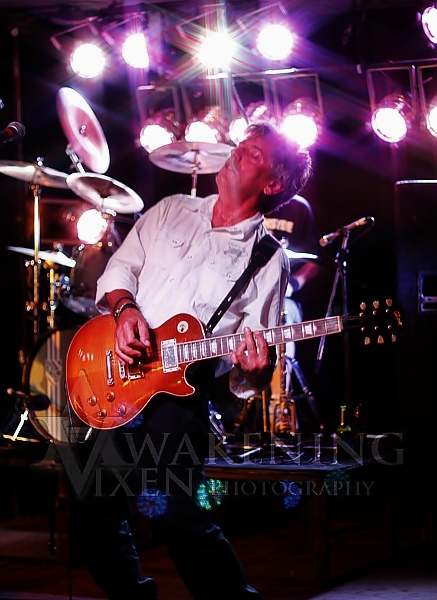 Black Rose's regular guitarist being overseas, young lad Adam stepped in for tonight's show, helping the band deliver an impressive set of Thin Lizzy's finest, heavy on the classics, and featuring a blistering take on 'Cold Sweat' and the effervescent 'Boys Are Back In Town'.
One quick changeover later and the mighty Lady Zeppelin hit the stage running, singer Donna Greene hitting all the notes Percy Plant now struggles with, while maestro Graham Greene teaches his trademark Ormsby guitars thing or two.
When they started this project in early 2011, GG (Perth's truest guitar hero) told me he had got excited "finding the space between the notes" in these epochal songs. This gig comes after three months of no rehearsals, and Lady Zeppelin have never sounded more vital, more thrilling – more true. The space between the notes have been found and LZ now own them. I'd challenge any band on planet rock to play Zeppelin better than these guys.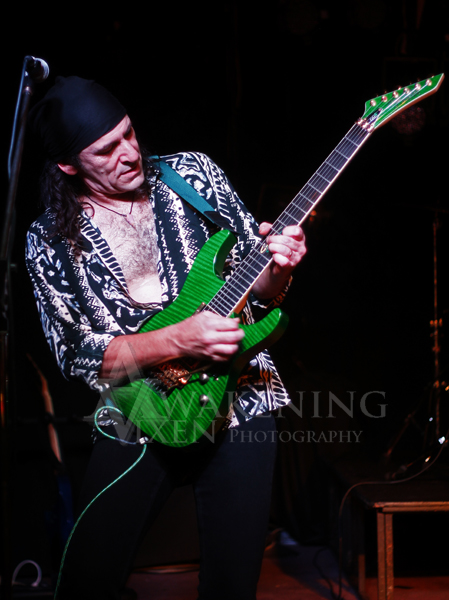 Lady Zeppelin's Graham Greene
'Living Loving Maid' is simply sensational – two and half minutes of perfection.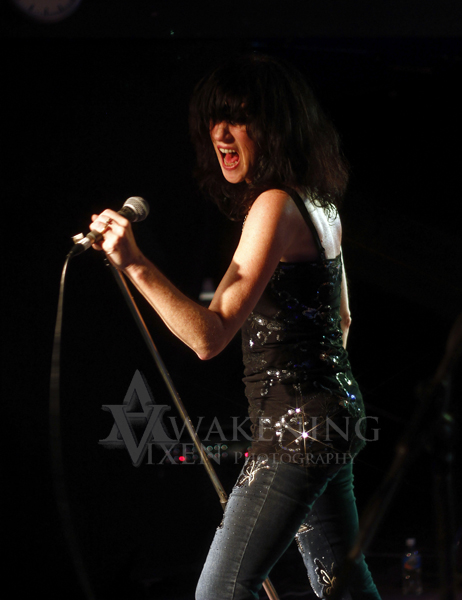 Lady Zeppelin herself - Donna Greene
A short solo by the maestro segues into 'Bring It On Home' and the blues-on-fire of 'Heartbreaker', before 'Whole Lotta Love' especially shows the benefits off the band's vital rawness, becoming something altogether more serpentine and sexual.
A Gandalf-looking biker headbangs up the back while 'Immigrant Song' thrills the crowd, and a triumphant 'Celebration Day ' closes out a fantastic set.
In any normal world, this would be the closer to a fantastic night of classic rock n' scorching roll, but tonight was all about not two but THREE great acts, so another quick changeover and, with the weather still hovering around the 32 degree mark and the sweat hanging in the air, the lights went down and bells start to toll – none other than HELLS BELLS.
Wayne Curnow's crew owned the stage instantly as they tore through their eponymous number, turning in an exciting and faithfully rough n' ready performance through the "Back In Black" album opener.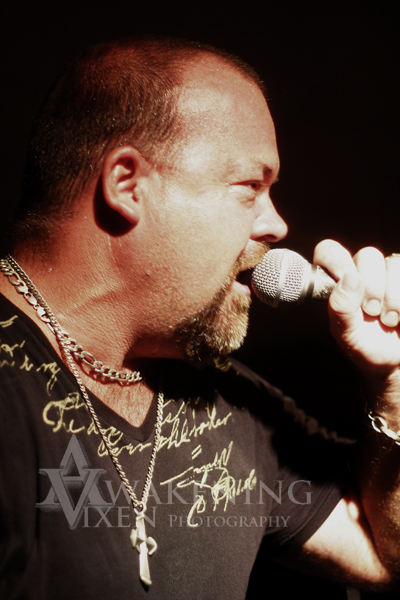 Hells Bells - Wayne Curnow
What follows is a equanimical trawl through AC/DC's extensive back catalogue – big hits ('You Shook Me All Night Long' and 'T.N.T.') sit comfortably next to album tracks ('Walk All Over You', a dirty and feisty 'Down Payment Blues' and 'The Jack' which successfully evoke the very spirit of Bon), and as rare as it is to find a singer who can faithfully replicate both Bon Scott AND Brian Johnson, Curnow seamlessly encapsulates Accadacca in BOTH of their eras and has the energetic delivery to make this whole shebang work.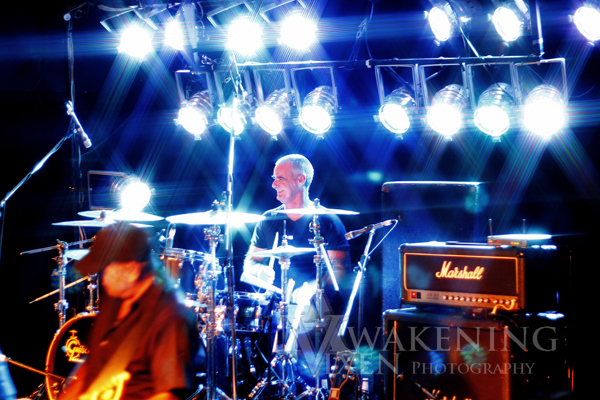 Of course this would all mean little if Curnow's gang of miscreants weren't in as rude form as they are, bludgeoning their way through a nasty 'Dirty Deeds Done Dirt Cheap', 'Thunderstruck' and 'Highway To Hell', though playing 'Have A Drink on Me' isn't the best choice two minutes after the bar prematurely shuts down!
Closing out with 'For Those About To Rock' and 'Shoot To Thrill', the jury remains out as to which band took line honours, but the obvious winners were rock fans who made the effort to brave the heat and come out to ROCK!