THE LAST VEGAS
The Other Side EP
Electric City Entertainment, 2012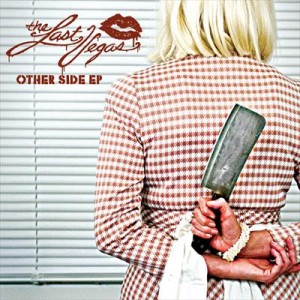 By Shane Pinnegar


Chad Cherry's sleaze merchants start the Year of the Dragon off with a taste of raw and sweaty rock n' f'n roll with 'The Other Side', a great track in their Gunners-meets-Hanoi-Rocks-in-an-opium-den-at-4am style before slipping into the sinewy and sexalicious 'Evil Eyes', Cherry turning in a very cool vocal reminiscent of the great and underrated Davy Vain.
'It Ain't Easy' blends a south of the border vibe to create Southern Sleaze, and 'My Way Forever' could have been an "Appetite For Destruction" outtake. Throw in a bleeped-up radio edit of the title track and you have a very sweet taster for their upcoming album.
Go to the Last Vegas website to see the video for 'The Other Side' and get some free downloads!