VIDEO INTERVIEW - ALICE COOPER
By Shane Pinnegar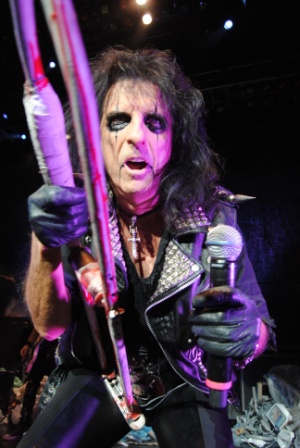 Photo by Toddstar
We were privileged enough to meet the legendary ALICE COOPER on the eve of his Perth, Western Australia show in October 2011.
A friendly, warm man, he proved a pleasure to talk to and extremely down to earth. Apologies for the background noise at the start of Part 1 - the previous interviewer and his entourage did not show us the respect and courtesy of being quiet that we had shown them.
Read Shane's review of Alice Cooper's Perth show
Read Shane's review of Alice's "WELCOME 2 MY NIGHTMARE" CD
PART 1
PART 2
Due to some links being broken, I have uploaded this interview again as an encore presentation - enjoy!