Dick Dale
The Uptown Nightclub, Oakland, CA
7th January, 2012

By Robert Kitay


Dick Dale, the undisputed King of the Surf Guitar, has had to resurrect his career before. He has had multiple breaks in his career due to life threatening health complications. Just a couple years ago we found out that he once again had cancer, and I certainly didn't expect to see him out on tour again. I'm glad I was wrong.
Last year he did an acoustic tour with his son Jimmy Dale playing acoustic guitar along side him. That was an interesting show. Even with an acoustic guitar, the guitar was still heavy and the songs sounded real. This tour, however, brought back the Dick Dale we are used to – loud, electric and exciting. No sitting on a stool here. Simply put, he can still shred as good as ever.

His son Jimmy was with him again, this time on drums where he had played in the past. The sold out show lasted 75 minute and included all the classics – "Misirlou," "Shake and Stomp," "Let's Go Trippin'", "Peppermint Man," "Pipeline," "Riders in the Sky," along with a heavy dose of cover songs - "Fever," "Summertime Blues," "Ring of Fire" and 'House of the Rising Sun."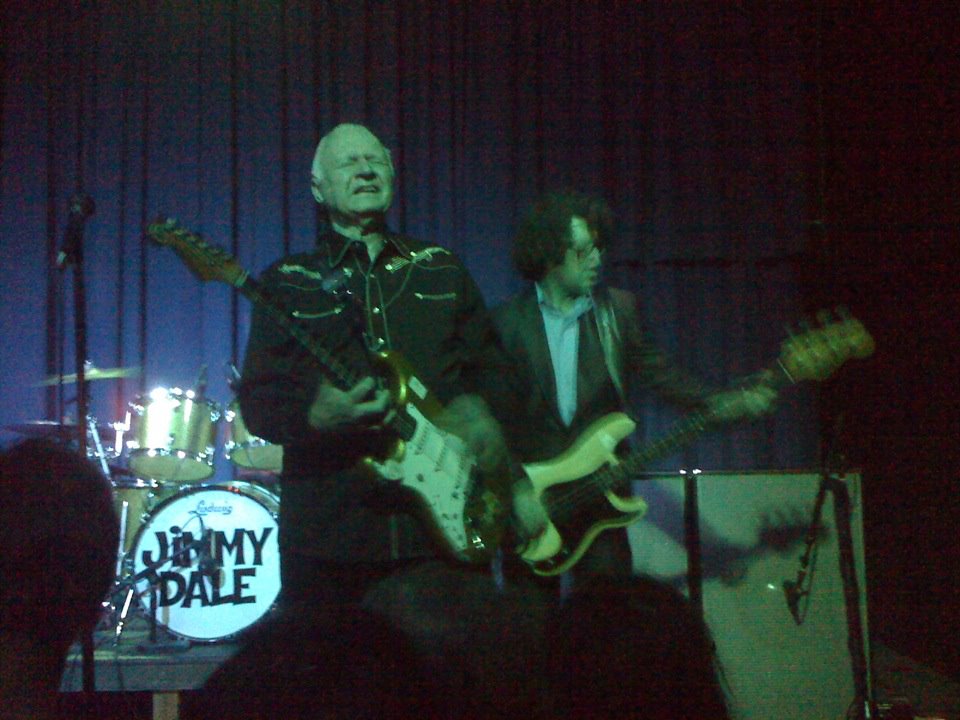 At one point Dick set his guitar aside and joined his son Jimmy behind the drums for an exciting duet with both of them playing the same drum kit at the same time. Following this, he played his bass player Sam Bolle's bass with drum sticks. One great thing about a Dick Dale concert is that you will never get the same show twice. Although he keeps that same formula, he plays each song different each time and he works without a setlist. In fact he will start songs and then in the middle transition into another song while his band tries to keep up!
Yes, he can still play and he was looking better than he did last year - can't wait till he comes around next time. Long live Dick Dale!