MARK TALKS TO LEGACY OF DISORDER's RANA FREILICH
ABOUT THE BAND's HEAVY US TOURING SCHEDULE
AND THE NEW ALBUM 'LAST MAN STANDING'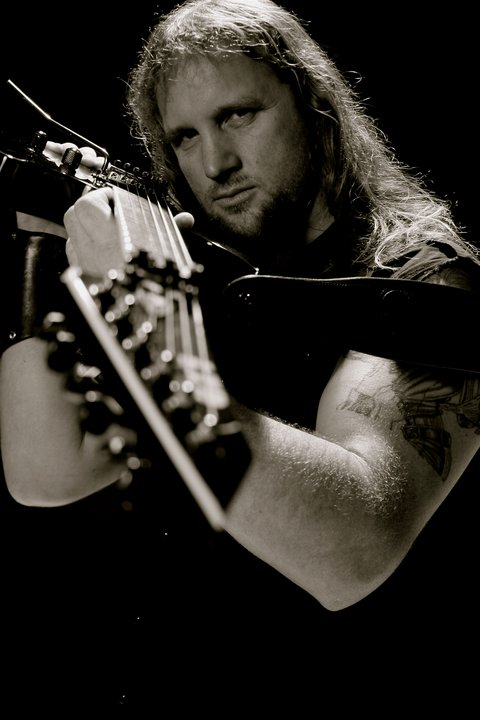 Mark: Hi Rana, so you guys just landed in Texas for the big US Tour?
Heya Mark yeah we landed in DFW Texas on the 12th March after a fifteen hour flight, we had a bunch of stuff to sort for the tour as soon as we arrived and also fit in rehearsal time and then the big drive up to Boston for the first show…and it all worked out fine.
Mark: For The Rockpit's readers, especially those in the US who might not know a lot about Legacy of Disorder, can you just give us a potted history of the band?
Sure well I guess you could say I formed the band originally with Jase Bass as we had played together long before Legacy was formed so we then moved to our biggest city in NZ and began auditioning and finding the remaining members needed to complete the line-up we wanted. Legacy Of Disorder is a four piece band consisting of myself on guitar, James on vocals, Jase on bass and Matt on the drums this line-up has been the same ever since recording our debut album. Three of us are from New Zealand with Matt being American. The band officially formed in 2008 and recorded a demo in NZ and then headed to Dallas to record our self titled debut album at Nomad Studios with engineer/ producer Sterling Winfield It's been a lot of hard work and we've put a lot of blood sweat and tears in to it! But it's well worth it as we love what we do.
Mark: You actually went out to Texas in 2008 to record the first album, what was it like working with Sterling Winfield?
It was awesome, the album came out great, it only took about ten days to record the whole album, we were really happy with the sound and performances all round. Also we got to learn so much from Sterling…we came out of the experience better musicians and learnt a hell of a lot about the whole recording process.
Mark: Was that your first recording, or had you been in bands before?
Yeah I had been in bands prior to Legacy Of Disorder for roughly eighteen years off and on I guess in NZ and had mucked about with recordings but nothing like or at the level of recordings we are doing now.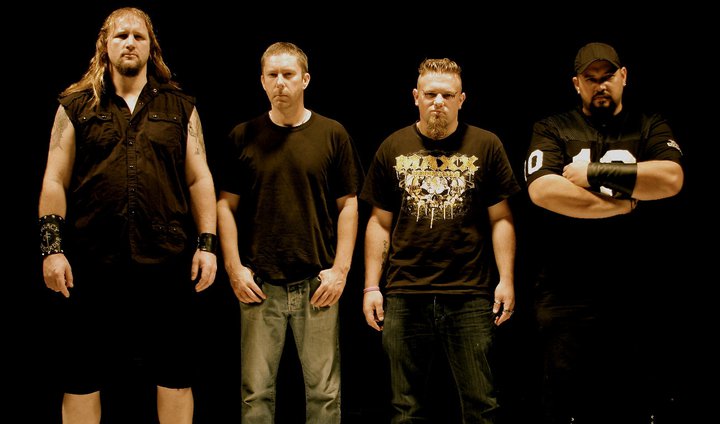 Mark: So, you didn't spend a lot of time in the studio, you went in knowing exactly what you wanted to lay down.
Sure did, all the songs were fully arranged and sorted prior to heading to the studio with Sterling. Throughout the recording a new idea may pop up and if it's good you go with it. But in general we kept the tracks the same as we had written them prior to recording them.

Mark: There's a lot of bands out there, especially some of the heavier bands, who can cut it in the studio, but when it comes to doing it live, it can be a problem to get that sound reproduced. How do you think you do with that? The new album sounds spectacular, and there are some great songs on there, I particularly liked "Treading the Tainted Path", and the single "Break" is really strong. What songs do you think would give people a real taste of the band if they were to download a couple of tracks?
Like you said "Tainted Path" is nice and strong and straight to the point. "Hell Tonight" is a really good one too along with March To Death. To be honest man we believe the whole album is strong so take your pick.
Mark: The lyrics are very interesting, who writes those? You've got quite a range of subjects, and some are quite poetic.
That's cool man. Myself, James and Jase write the lyrics. Often as I write the majority of the music there will particular songs that I simply want to write the lyrics for as while writing the music I knew what the track was to be about. James will say hey man I really want to write to this or that particular song so yeah he will write to particular songs he knows he can add to as he has a real way with vocal patterns.
Jase writes also writes and likes to write lyrics to music he has written and also writes some lyrics along with me. Bottom line is the lyrics have to be real and the whole band has to dig what the songs about and the lyrical content…
Mark: Is this your first US tour, or have you been over there before?
We've been over here before, we played some promotional gigs. This time around we all have our green cards, and we're all allowed to work here. This is a major tour with U.S bands; it's real awesome how it came around.
Mark: I was looking at the tour schedule, and the dates look pretty full on, there's not a lot of room to move in there! Is that how you like it?
Your right on that one Mark…there's no room to move at all. We've got 35 shows in 40 days covering around 20,000 miles on the Municipal Waste/ Gwar tour!! And then a huge drive back down to San Antonio TX to tour on the Shadows Fall/ Fear Factory tour for eighteen dates I think. So the Gwar and Fear Factory tours are back to back. And yeah man this is how we like it!!!
Mark: What's the metal scene like in New Zealand?
I think it's reasonably strong, but it's the numbers. Also metal isn't as main stream as it is here in the U.S or Europe.
Mark: What can we expect from a Legacy of Disorder live show?
We are a four piece band, and all the individual members play their role, throwdown and pump out a lot of energy. We seem to come across well!
Mark: I think listening to the album some of the songs are varied, and you can hear some obvious influences, who would you say they are?
Ok. For the older members, we can probably go back to Black Sabbath, Judas Priest, Iron Maiden, early Metallica, Megadeth and most definitely Pantera and Slayer. Also Hatebreed, Lamb Of God the list really goes on and on. Some of us really dig the really heavy stuff, like Cannibal Corpse, Behemoth amongst other bands! James our singer, who is a bit younger, was brought up on Slipknot and a bunch of slightly newer bands. All the different tastes and influences seem to work well for us so that's pretty cool.
Mark: You have a great website, and a lot of new bands or relatively unknown bands don't have that presence but I was looking through it earlier today, and there's a lot of great stuff on there. I think it's important these days for bands to have somewhere for the fans to go, do you find it is an important part of the equation, to promote Legacy of Disorder?
Absolutely, .com, My Space, Facebook, everything. We put everything up, it's a digital age and everyone goes to their computer. So please check out www.legacyofdisorder.com www.facebook.com/legacyofdisorder www.myspace.com/legacyofdisorder and www.twitter.com/legacy_disorder
Mark: In the old days you went on people's recommendation, to see bands, but nowadays you can just go to the website and see if the bands stack up.
Yip I hear ya there…have a listen on the net and then go and see them play live and that's how you tell!! How many times have you heard a band and then seen them play live and it's like wow they sound terrible
Mark: Any messages for the fans in the States on the eve of the tour?
Come along and see us, and we'll put on a great show for you. We are pumped up about the tour and please check us out throwing down our stuff live….also it's a great tour package….so come on out and see this tour!!!!!
Mark: If you could have been involved in the creation of any piece of music, way back in the history of rock, what would it be?
This is a hard one man ha-ha, it would be "Hallowed be Thy name" by Iron Maiden.
Mark: And an easy one to end with! What is the meaning of life?
Life is what you make of it! So make something of it!!!
Thanks for taking the time to speak to us, it's been great. All the best on the tour, and it was great to hear from your manager before the interview, that doesn't happen very often, you obviously have some great people supporting you. I'm sure you'll go down well over there, and if we can do anything for you just let us know.
Thanks heaps Mark for the interview, much appreciated and please spread the word about Legacy Of Disorder!!
By Mark Diggins